Back to top
Recent events that spawned protests across the country put a spotlight on how much work there is to do when it comes to diversity, equity and inclusion. Here we celebrate three positive examples that illustrate how we can each play a role in making progress as we move forward together. 
---
Apple Inc.
Projects: Multiple retail stores  |  Locations: Various  |  Owner: Apple Inc. 
Back to Top
Feeding diversity
Apple, like many of our other clients, asked Pepper to temporarily protect their store fronts in the event that planned protests escalated. What happened was actually much more powerful. The community came out to express their feelings through heartfelt messages of hope and faith and attached them to the temporary plywood barriers.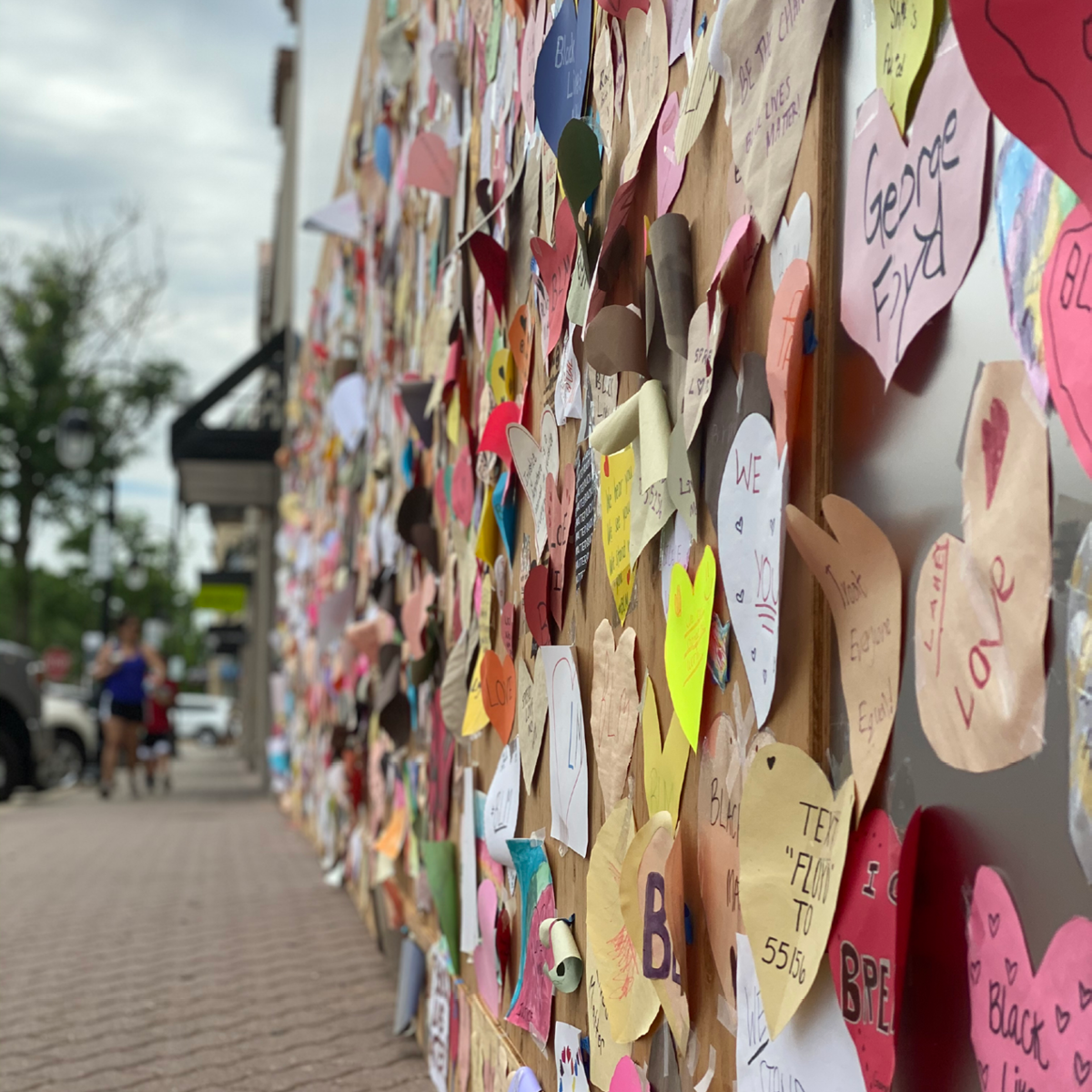 Across the country, Americans of all races came together. These murals became art, and museums and city officials have expressed interest in displaying them to memorialize a profound period in time, signifying an era of change.
Apple is a leader in corporate culture. They value diverse perspectives and have a history of supporting the disadvantaged by giving a voice to the oppressed. We've been working with Apple for 17 years now, and we have never been prouder to be their partner.
Apple has high standards for their construction managers, tempered with regular conversations about how we, as a team, can do more. Their approach makes us a better partner, and it improves the spaces we build for them.
As part of their internal racial equity justice initiative, they are seeking meaningful opportunities for minorities around everything Apple touches. So it was no surprise when Senior Development Manager Stuart Glenn approached our team about what it would take to improve diversity on our projects.
"Our projects represent progress, and likewise, they can be a catalyst for change in our workforce. We're calling on our construction partners to consider the thought process of construction and to look deeper into how we can change the economic outlook for these minority organizations. It's not just how we achieve a specific goal but what we can do every day."

- Stuart Glenn, Senior development manager, Real estate & development
Insurance Provider
Project: Offices and Community Center  |  Location: Chicago, IL  |  Owner: Confidential  |  Architect: Zpda Architects  |  LEED  Commercial Interiors Certified
Back to Top
Placing at-risk neighborhoods at the center of care
For one of Pepper's long-time clients, the south side of Chicago was the right location for their next community center. Designed to assist at-risk neighborhoods, these facilities provide good jobs with benefits and, through various partnerships, offer public access to healthier lifestyles with wellness checks, educational seminars and career fairs.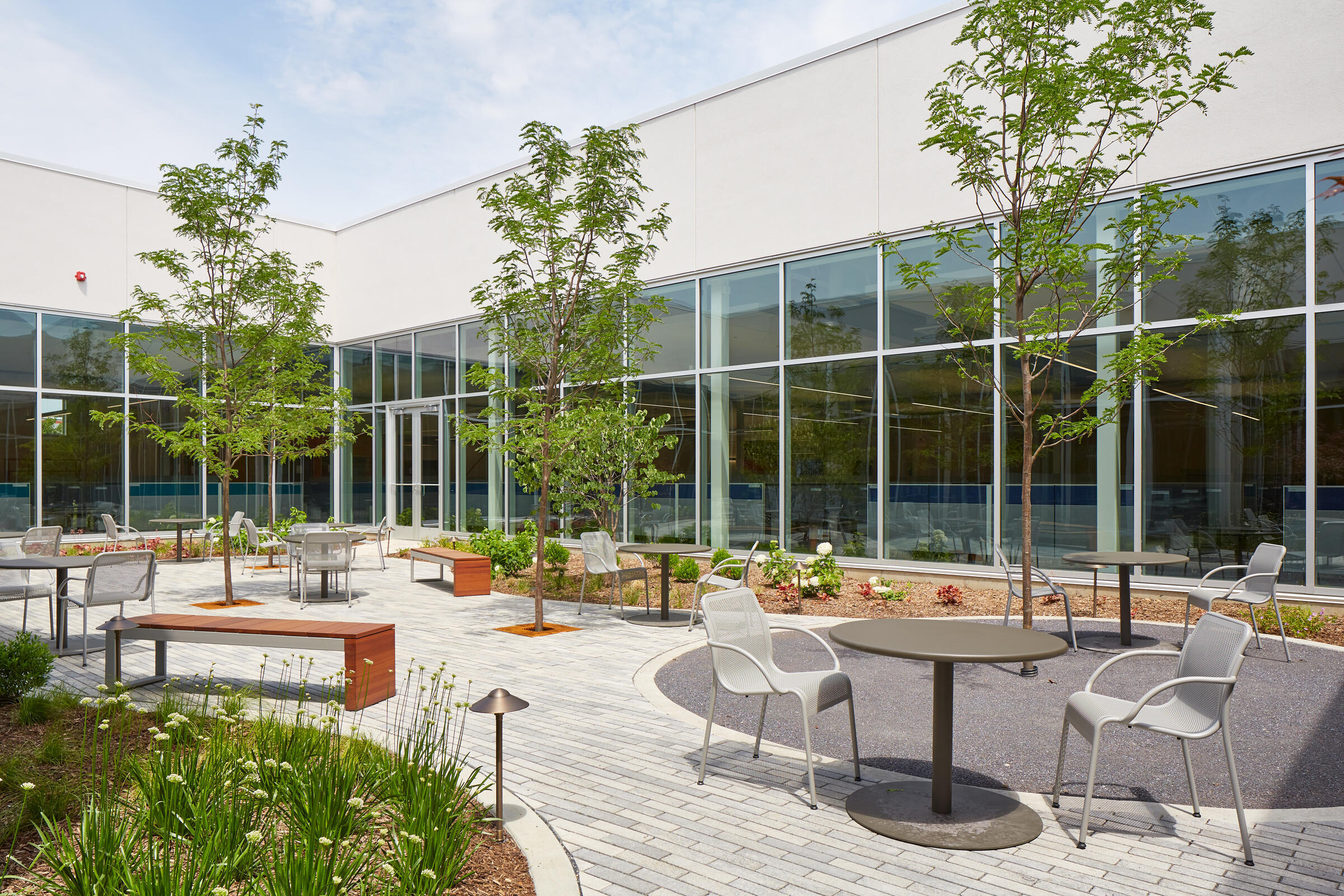 Minority participation was a priority on the project, both in terms of subcontracts and boots on the ground. Beyond the numbers, the relationships established in the process will make an enduring impact.
Care by the numbers

According to the owner's project manager: "We had great minority participation, which was by design, and they did good work. In fact, we formed several relationships with companies we plan to use on other projects."
The building is
LEED Commercial Interiors certified

. Credits were achieved for indoor air quality measures during construction and the waste management recycling plan, among others.
Letting the sunshine in
Extra effort was made to create a comfortable environment for building occupants. To install the atrium in the middle of what was once a big box store, the team shored up the structure and foundation, which supported the existing green roof and mechanicals, before adding the courtyard. 
"This project is about creating opportunity and providing the type of workplace environment to which, unfortunately, not everyone has access, with spaces like mother's rooms, huddle rooms and private rooms. We invest in nicer finishes and keep our buildings well maintained because I've found if you give people a little more, they'll take care of it and appreciate you for it."
Click an image to take a tour
Ivy Tech
Project: Ivy Tech Automotive Technology Training Center  |  Location: Indianapolis, IN  |  Owner: Ivy Tech Community College  |  Structural Engineer: JPS Consulting Engineers  |  Architect: GMB Architecture + Engineering  |  Diversity Partner: The Carpenter's Son
Back to Top
Inclusion and diversity fuel construction efforts at Ivy Tech
In July, we began work on the new Ivy Tech Community College Automotive Technology Training Center. To meet growing program needs, the new facility will provide training labs, faculty offices, student commons and corporate labs for manufacturing partners, all within a more efficient footprint.
As a repeat client, we have an in-depth understanding of Ivy Tech's project needs and goals and, together, established an XBE outreach program that incorporates public outreach, pre-bid and bid opening programs to maximize participation and empower firms that may otherwise feel discouraged.
During the Muncie Campus Improvements project for Ivy Tech, Pepper reached an XBE of 23% on the project, with similar goals and efforts for the Automotive Technology Center. So when COVID hit in the middle of the preconstruction planning phase for this project, Ivy Tech knew it would be more important than ever to maintain and even increase our outreach efforts given the new virtual constraints. 
To extend our reach and foster deeper engagement, we turned to Maurice Dunn, CEO of The Carpenter's Son, for help setting up a virtual orientation program that would provide XBE trades the information needed to successfully compete. At the orientation, 11 companies specializing in providing XBE-specific services discussed everything from the certification process to bonding and insurance needs, lines of credit, financial services and legal services. A longstanding partner, Maurice shares his perspective on working with Pepper in this video.
---