The interview process at Pepper starts with a phone call, and typically includes an in-person interview in one of Pepper's offices. Offers are extended verbally, either in person or over the phone, and are followed by a formal offer in writing. It is not the practice of Pepper Construction to request personal information or conduct employment interviews via email or web chat. Your safety and the protection of your personal information is important to us. If you have any questions, please contact your local office.
More than a paycheck...
A complete compensation package 
The better you are, the better we are as a company. Pepper invests in excellent benefits and amazing learning opportunities to set employees up for success. Our interns and new graduates are exposed to formal mentorships, a rotational program, jobsite tours + more to gain knowledge in the industry. Employees can participate in our career development program, Pepper University, our classroom + online training program, and annual peer meetings for continuous learning in every stage of their career. We will even help pay off your student loans! Check out some more benefits below: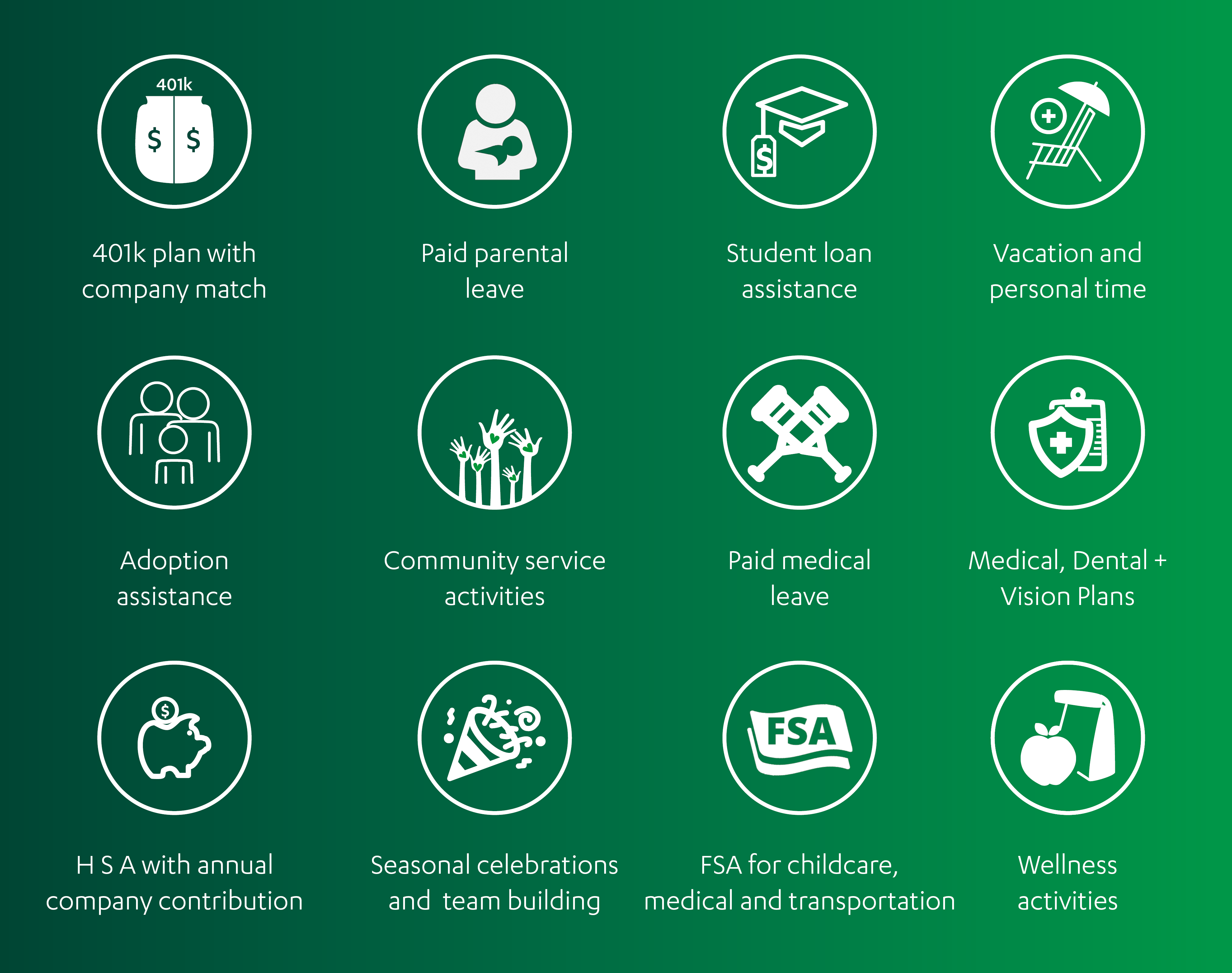 Back to Top
Driving Diversity
Pepper Construction was built on the principles of respect and dignity. It's what we are known for and core to how we treat each other. As we pursue our mission to improve quality of life through the built world, we feel a great responsibility to foster diversity, equity and inclusion throughout our organization and our industry. Click here to learn more.
Back to Top
Pepper People
Want to hear more about what working at Pepper is really like? Here are some insights from current employees, including past interns and current and future leaders.
Back to Top
Engaging with the communities where we live, work and play
Back to Top
For Pepper, touching the communities we serve goes far beyond construction. We always strive to leave communities better than we found them by contributing our time, skill and financial support. It's a major part of our commitment to Transform Tomorrow. Here are a few of the organizations and efforts we support:
Junior Achievement

ACE (Architecture Construction Engineering) Mentor Program

American Heart Association

Working in the Schools

Local food banks

Environment clean-up days

United Way
Holiday gift, clothing and book drives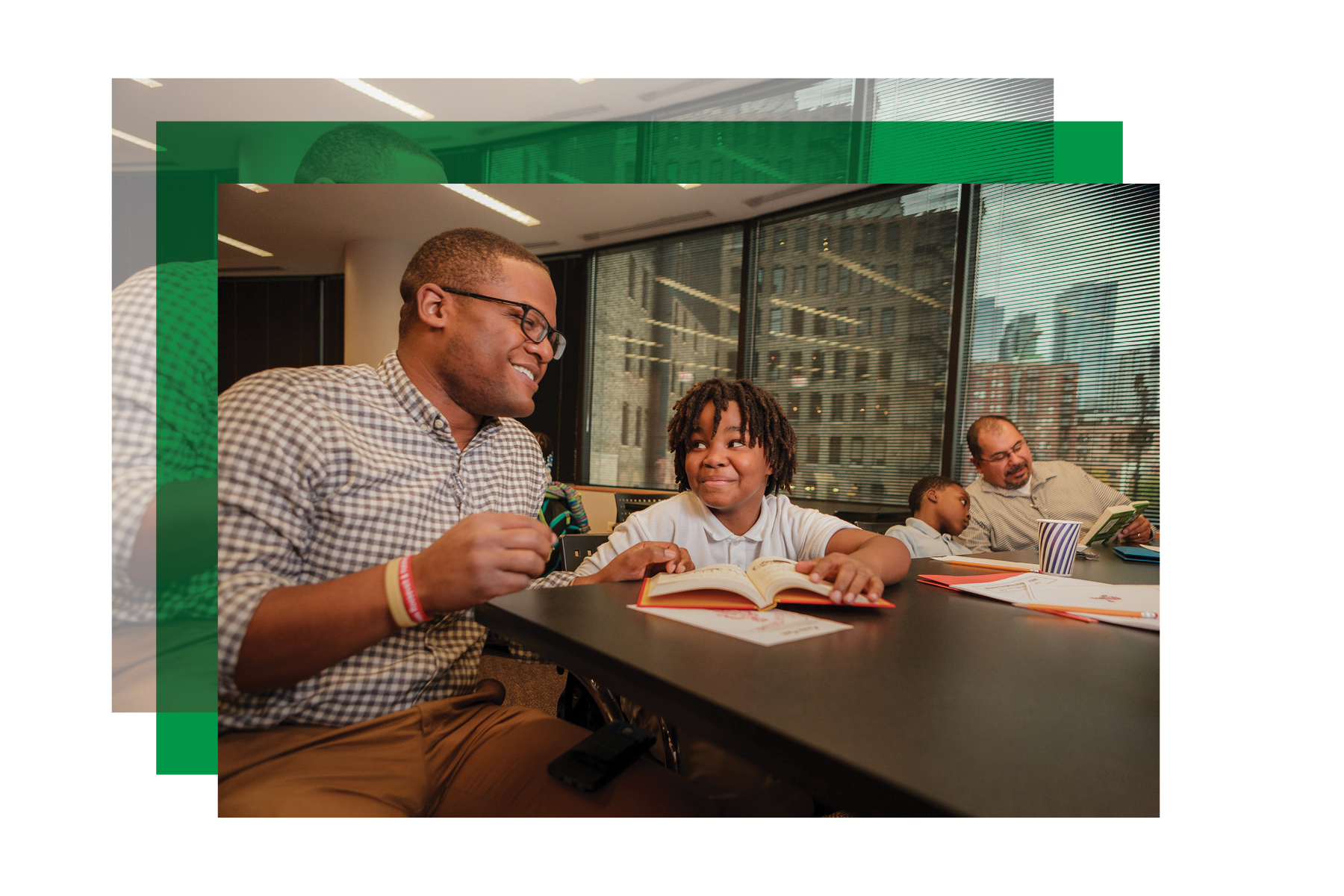 A Pepper Internship...
Getting in on the ground floor
Back to Top
Our internship program will give you an overview of what working at Pepper looks like. In addition to working and learning on the job, interns also have their own orientation at the beginning of their internship, participate in training classes, visit various on-site projects and have a formal evaluation at the end of the internship period. Want to see what it's like to be an intern at Pepper? Click here.
Pepper Construction Scholarship and Internship
We are pleased to announce a new scholarship and internship program that provides financial assistance for students working on an undergraduate degree in a field related to construction and includes a paid internship for the summer of 2024.
While helping to attract people to the broad range of professional options in the construction industry, the Pepper Construction Scholarship and Internship also helps close the equity gap among marginalized and underrepresented communities seeking to achieve higher education degrees and advance their careers.
Let's work together to see Tomorrow Transformed
To learn more about Pepper's brand and our commitment to see Tomorrow Transformed, watch the video below and click here for additional information.