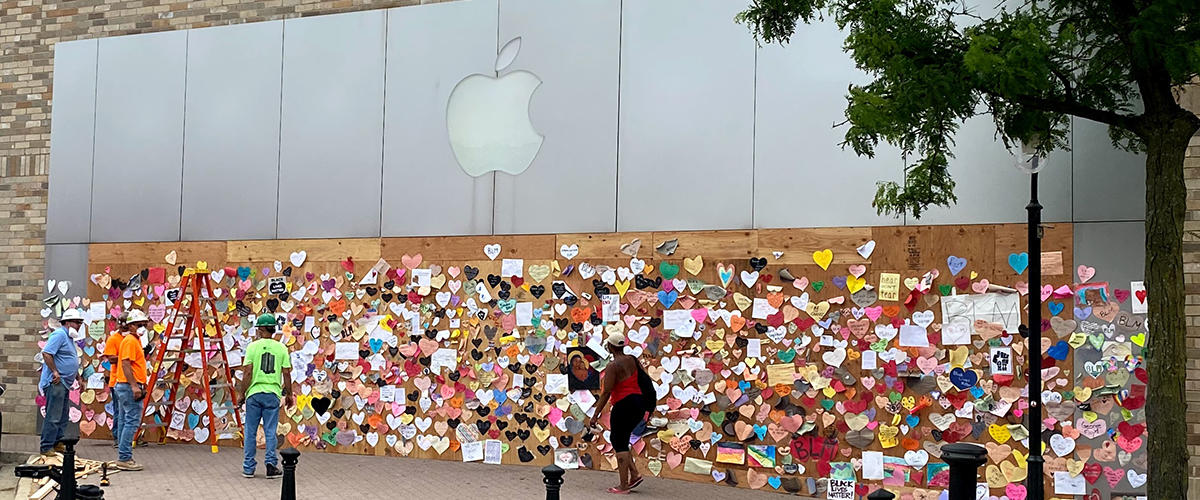 Pepper Construction was built on the principles of respect and dignity. It's what we are known for, and it is core to how we treat each other. In my lifetime, I cannot think of another, more pivotal moment to remind ourselves of our values.

The death of George Floyd and countless others whose lives have been so violently cut short is a tragedy—one that should not have happened, and those responsible for these crimes must be held accountable.

Each member of our community should feel safe and live their lives free of barriers. But they don't. This is not something that happens to someone else far away. It happens to our neighbors, our friends and our own Pepper team members. This is a reality we should not accept. It is a human rights issue, and as a company we are committed to being part of the conversation and the solution.

Racism has no place at Pepper. Diversity is one of our core values because we believe our differences make us stronger. By seeking diverse perspectives and embracing our differences, we better serve our purpose and we all share in success. This is the driving force behind the work we are doing to become a more diverse and inclusive organization.
There is no simple solution to the problems our country has faced for centuries, and we don't have all the answers today. But we know we need to devote more time, energy and resources to making a difference. While we work to find more ways to help our communities and our team members - we encourage you to contribute ideas or perspectives that need to be heard. If you or your organization has best practices to share, we welcome a conversation.

This moment in our history is painful, but in the midst of tragedy, we are encouraged by the hundreds of thousands of people supporting peaceful change. The photo above is from an Apple store in Naperville, Illinois, where the community rallied to support some young teens who faced opposition as they supported Black Lives Matter by posting paper hearts on the boarded-up store. While a few people tried to interrupt this peaceful effort, the community responded with an outpouring of love - joining the teens in papering the entire area with hearts.
Black Lives Matter at Pepper. We know protests and conversations must continue in order to achieve equality. As we make progress, let's focus on growth and understanding. In the words of Brittney Payton, let's be better humans.

Stan Pepper
Chairman and CEO, The Pepper Companies
---
Our environments affect our health and productivity. Learn how we can make healthier choices for our buildings.
Buildings have a profound effect on how we live, work and play -- and Pepper's values demand that we turn this big idea into action. 
We promise to ensure the choices we make today impact the future of our built environment to create a better quality of life for all.
That's the promise of tomorrow transformed.
Leading the industry with healthier decisions
Since we rolled out our Net Zero trailer at GreenBuild in 2018, we've gained international exposure. We're proud to be recognized as a top 3 AGC Innovation award winner this year and to be named a finalist for SxSW's 2020 Place by Design competition. Click on the video to learn more about our Net Zero Jobsite Office.