Pepper: Breaking ground for more than 90 years
It's 1927, and Babe Ruth has changed baseball by hitting 60 home runs. The film "The Jazz Singer" – the first "talkie" with a soundtrack – has changed the way people get their entertainment. And, by completing the first solo air crossing of the Atlantic Ocean, Charles Lindbergh has changed the way people travel.
Then there's Stanley F. Pepper. When he started his construction company in Chicago that year, among all these world-changing accomplishments, do you think he had any idea what it would become almost a century later? We like to think that he did.
The world was a ground-breaking place in 1927. Stanley not only survived in it, he thrived - and his company did, too. Though we didn't quite garner the national attention of Lindbergh's flight, we've gained a reputation for excellence across the Midwest. And if you come to Chicago, you'll see our name throughout the city – on bronze plaques where we've been and on construction signage where we are today.
We continue to look for new technologies and methods that add value because we believe that, even after 92 years, there's always room for improvement. Still family-owned and operated, we take building as personally as the day we were founded – as we've expanded to offices in Illinois, Indiana, Ohio and Wisconsin and to serving project locations around the country. 
Second to our people, what sets us apart is our unique approach to delivering construction. Our Integrated Construction Services maximize the intersection of preconstruction planning and estimating, high performance, safety, quality, virtual construction and MEP coordination. They combine all our in-house expertise into a right-sized solution, resulting in greater efficiency, new points of connection with our design and trade partners and higher levels of value for our clients.
Mission and Values
The mission and values on which Pepper was founded serve as our foundation today, even as the construction industry shifts and changes around us. Our integrity, commitment to quality and dedication to the relationships that evolve from our work define who we are and how we work.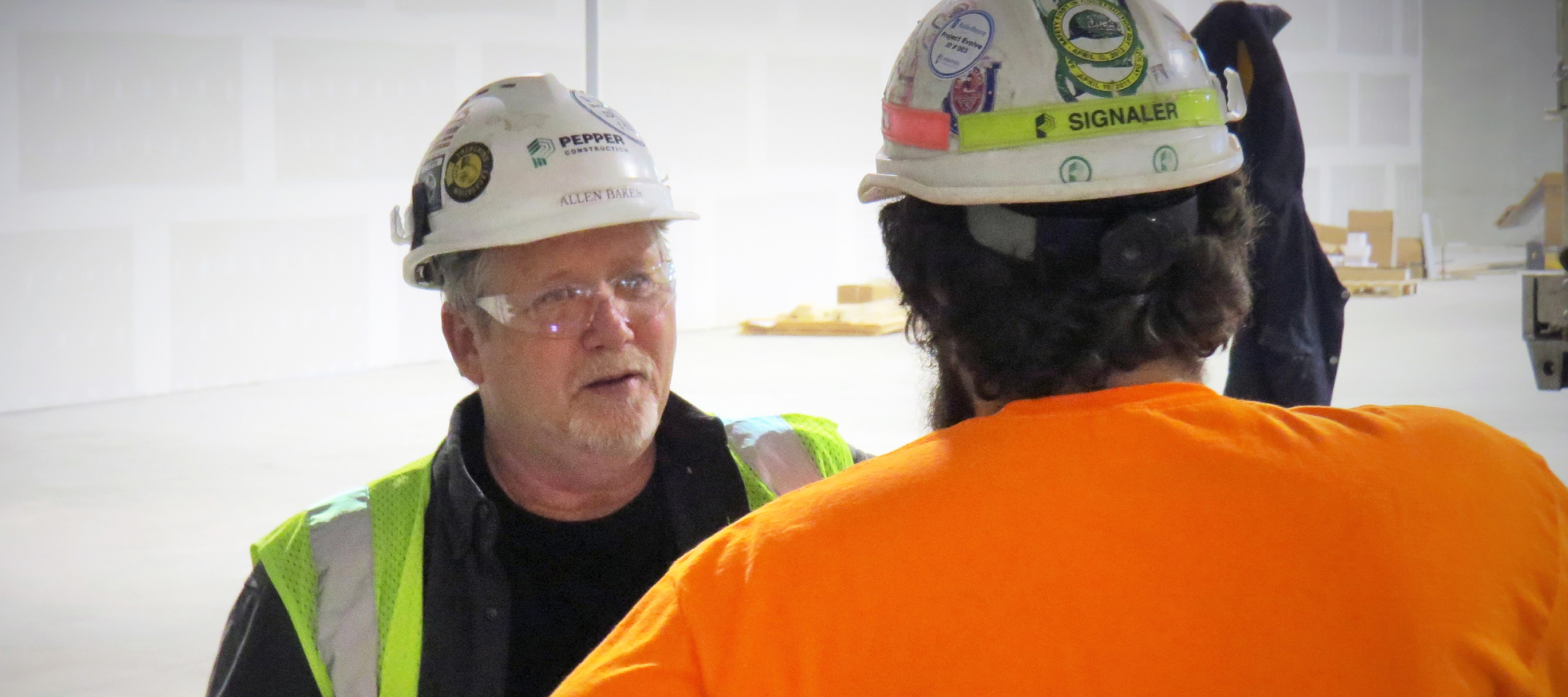 With these principles guiding our progress, each step we take turns into a major impact for our partners and our client. You can see it in the stories we share and the solutions we explore. And most importantly, you feel it on the jobsite every day. We've always worked this way, because rather than pointing the way to a better future, we're on that journey together.
Our Mission
To provide a full range of professional services in the construction industry
Our Values
Quality & Client Service:

 Identifying and serving client needs is the only way to grow and prosper.

Honesty & Integrity:

Pepper fulfills its commitments. No exceptions.

Safety:

A safe workplace remains our first priority.

People:

Hire the best people, then provide them with the training and resources to get the job done.

Growth:

Pepper is committed to planned, managed growth.

Leadership:

Pepper is committed to providing its industry and communities with strong leadership.

A Fair Profit:

The result of our commitment to these core values is a fair profit.
Financial strength
Our size also gives us financial strength. With $1 billion in bonding capacity and $100 million in general liability insurance, a rigorous subcontractor prequalification process and the ability to offer subcontractor default insurance, we have the capacity to help protect your investment while it is being built.
Partnerships
At the end of every project, there is usually some type of structure or environment to which we can point and say, "We built that." But the relationships that get built are equally important to us. Whether we are working with a client, designer, architect, engineer or trade subcontractor for the first time or the 21st time, there is always an opportunity to form a deeper connection that will enrich our business and creative partnership. Our goal is for every engagement to lead to another - or at least a desire to work together again when an opportunity presents itself.
That's how we feel about partnerships. What about the people on the other side of the table? We'll let a few of our partners speak for themselves.