Back to top
It's been said that, "If you change the way you look at things, the things you look at change."
The past few years have taught us that we need to be comfortable re-framing our vision for the future so we can benefit from the lessons we learn. This year's annual review focuses on Pepper's resiliency and how we've done just that.
In 2022 we seamlessly transitioned from remotely supporting our field operations to in-person collaboration. To equip our teams and clients with the most current information, we launched PRECONversations, a price forecast podcast that explores the market pressures and global issues affecting material price escalation and availability.
Amidst incredibly challenging market conditions, Pepper experienced a year of tremendous growth, delivering the highest volume of work in our almost 100-year history. We also launched Pepper Energy, a new company dedicated to renewable energy projects and offering in-house engineer-procure-construct (EPC) services.
Pepper is turning the historic 110-year-old Stearns & Foster mattress company's headquarters building into a high performing workspace for our growing Cincinnati team.  
Our team is also investing in our own workplaces. Our Columbus office just celebrated their WELL Silver Certification. Our Cincinnati team began construction on their new office in Lockland, preserving the historic, 110-year-old former headquarters of the Stearns & Foster mattress company. Our Wisconsin team expanded their offices in Milwaukee's historic Third Ward, and our teams in Indiana and Illinois continued working through various stages of modernizing their facilities, transforming them into high-performing, collaborative spaces.
Additionally, we have integrated our existing efforts to establish an environmental, social and governance (ESG) framework. These strategies will ensure we manage our business ethically while serving our clients at the highest level.
This past year also served as a reminder of how much influence we can have on future generations.
The Pepper Family Wildlife Center at Lincoln Park Zoo received national and regional awards for the restoration of this historic landmark building and its educational support of conservation efforts in northern Tanzania.
This project was the last of my parents' remarkable collaborations, and we know that my dad would have been proud of the building and the memories that will be created there for generations to come.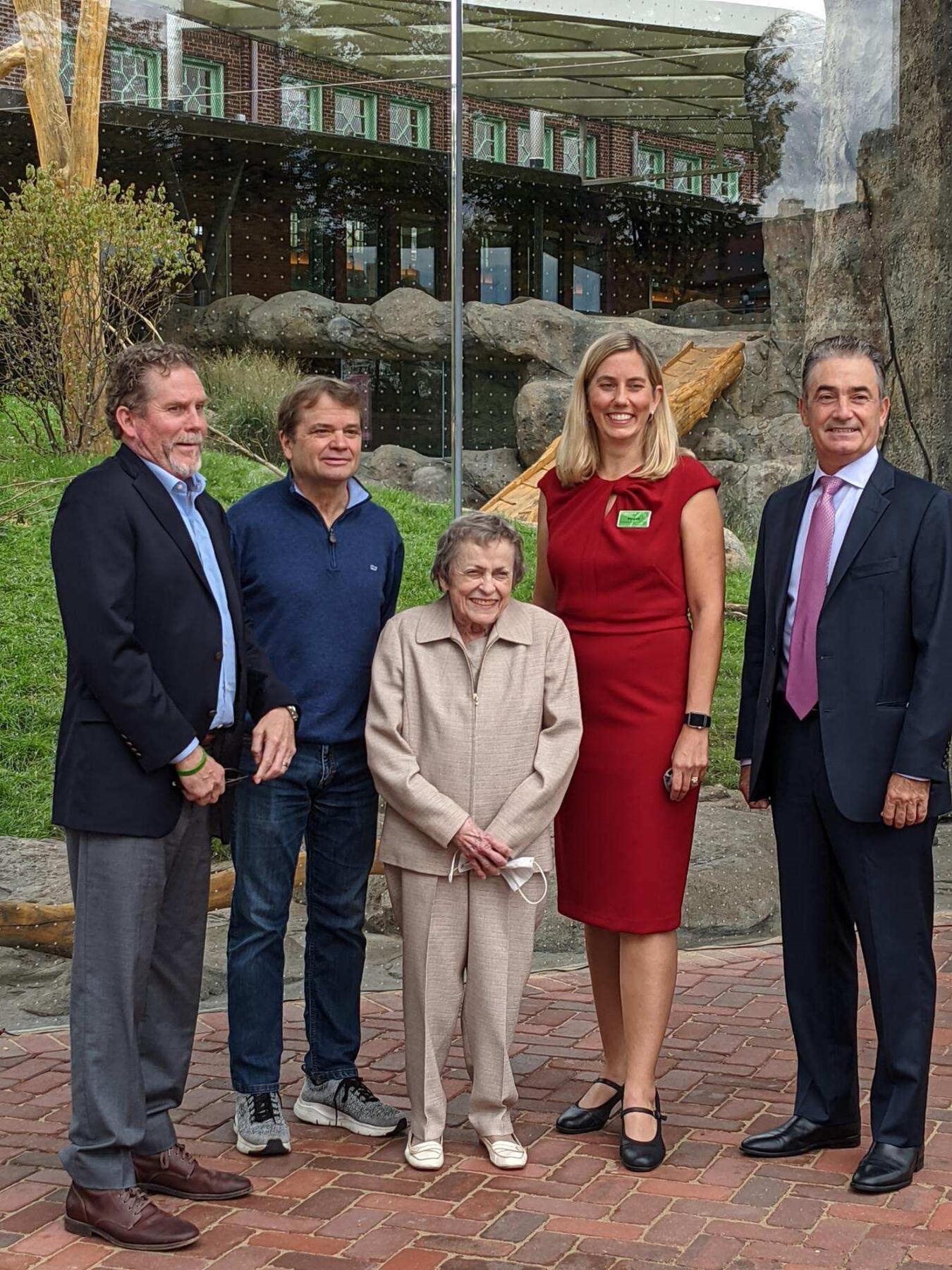 Scot Pepper, President of Pepper Construction, joins U.S. Representative Mike Quigley, Roxy Pepper, CEO of Lincoln Park Zoo Dr. Meghan Ross and Lincoln Park Zoo's Chairman of the Board John Mustafi at the dedication of the Wildlife Center at Lincoln Park Zoo.
As we close this remarkable year, we extend our sincere gratitude to our clients, partners and team members. Without your support and the leadership of our external board of directors, our accomplishments would not have been possible.