Back to top
Pepper Energy is highlighting bright spots for people and the environment
Predicting that the sun will rise tomorrow is a pretty safe bet. We know that every day won't be bright and sunny, but the power of the sun will be seen and felt. We also know that more of our clients are interested in exploring how alternate energy – including solar arrays – can benefit their projects, create connections and opportunities within the communities they serve, reduce their carbon footprint and save money on energy costs over the course of a building's lifecycle.   
In last year's annual review, we provided information about Pepper's latest solar construction efforts as part of our Transformational High Performance story. Through our experiences assisting our clients' renewable energy subject matter experts, we realized that we could provide additional value by bringing this service in-house under a new company called Pepper Energy. By building on our experience with the solar arrays used to power several of our construction projects, Pepper is now positioned to help you evaluate your solar options while also delivering turnkey energy solutions in the field.   
Pepper Energy expands upon Pepper Construction's mission to improve people's quality of life through the built world by bringing creative energy solutions to life in alignment with our commitment to high performance and sustainability.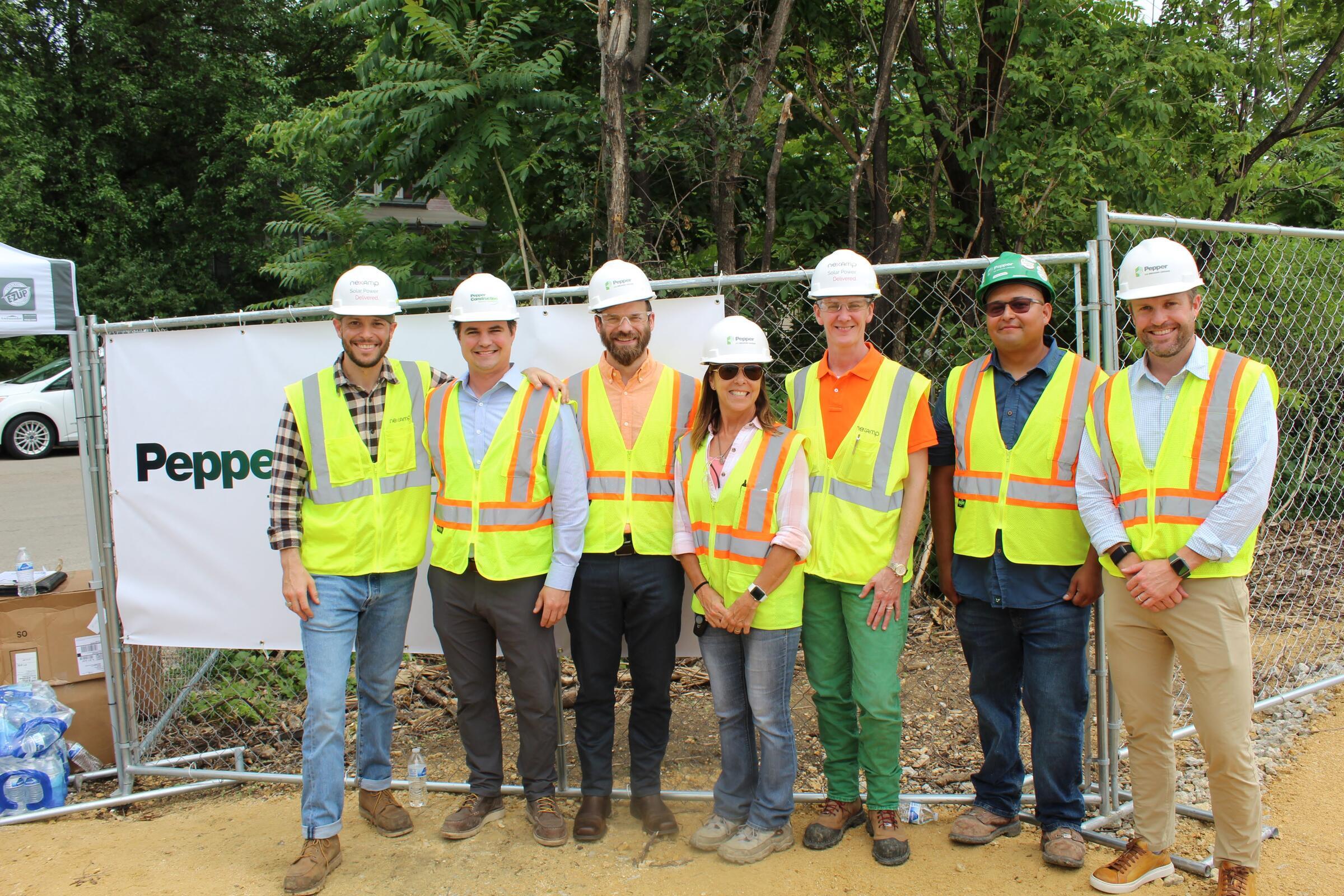 Pictured with the Rockford Solar Team is Kevin Connolly (second from the left) and Jake Pepper (first on the right)
Pepper Energy provides an experienced engineer-procure-construct (EPC) team as a single-source solution. During early-stage development, we assist with utility interconnection coordination and project feasibility studies, and then seamlessly transition into the EPC team to finalize permitting, procurement selection and construction. This ensures that the long-term asset owner is provided with the most cost-effective projects through a transparent process. Whether you are considering a ground- or roof-mount array, we are prepared to put our technical expertise and safety-first culture to work.  
Pepper has tapped Kevin Connolly to lead Pepper Energy as Vice President of Operations. Kevin previously led Pepper's business development efforts in the private commercial and solar market. "Kevin has been critical to our successful entry into the renewable energy sector," said Pepper Construction Company Executive Vice President Jake Pepper. "His leadership and expertise have paved the way for growth at Pepper Energy. We are very excited about the opportunities this new endeavor will provide across all our companies." 
While Pepper Construction has completed more than $4.7 billion of sustainable projects, Pepper Energy currently has over 50 MW of projects under development or completed. Working in tandem with our clients such as Nexamp, the Pritzker Archives and Memorial Park Center and Hines, a developer of industrial buildings, we have integrated solar into their projects. Pepper has also built multiple community solar arrays within Illinois for confidential clients and an 8 MW array for Madison Gas & Electric in Wisconsin, which is equivalent to approximately 50 acres.  
Plugging into the power of teamwork
We believe that a major component of Pepper Energy's success will come from the partnerships and working relationships that we have established with other companies and non-profits. Last year we set the groundwork with different groups and began working on community solar projects and other opportunities, and this year we are already moving ahead with additional resources that will allow us to become a trusted advisor to clients as they navigate their environmental, social and governance (ESG) policies and programs and strategize against rising energy prices.  
Illinois Solar for All
Illinois Solar for All (ILSFA) is an example of a Community Solar program in which all participating subscribers will see savings. One of Pepper's first efforts was located on an old quarry landfill site in Rockford, Illinois. This work was completed in partnership with Nexamp and has the capacity to produce 2MW of power. Pepper Energy became an approved Illinois Solar for All vendor in 2022. Many of the projects must meet certain requirements, such as the following:  
Spend at least 50% of the contract with minority- and women-owned businesses

Up to 33% of the hours on the project must be worked by people who have gone through some level of solar training  

Pepper Energy must offer apprenticeships on the project
Several Midwest companies are supporting renewable energy development in underserved communities by completing transactions to develop portfolios of ILSFA solar projects. Some of these efforts have attracted interest and investment from private equity firms across the country, and Pepper Energy has been selected to partner on six of them with a leading Illinois-based solar developer supported by additional funding coming from a firm in New York City.  
The Clean Energy Jobs Act (CEJA) 
Another program highlights a piece of legislation that is designed to provide equitable energy transition throughout Illinois. CEJA is a comprehensive climate and energy bill that aligns with Illinois' goal to reach 100% renewable energy by 2050. The act advanced after hundreds of listening sessions with community members and represents the voices of more than 100 organizations and businesses that make up the Illinois Clean Jobs Coalition. 
Pepper Energy is also helping to build on this initiative to redirect renewable energy benefits beyond communities and individuals with existing wealth and privileges. In alignment with CEJA, $2 billion will be invested in these areas by 2030, with $50 million a year established in rate relief to low-income consumers.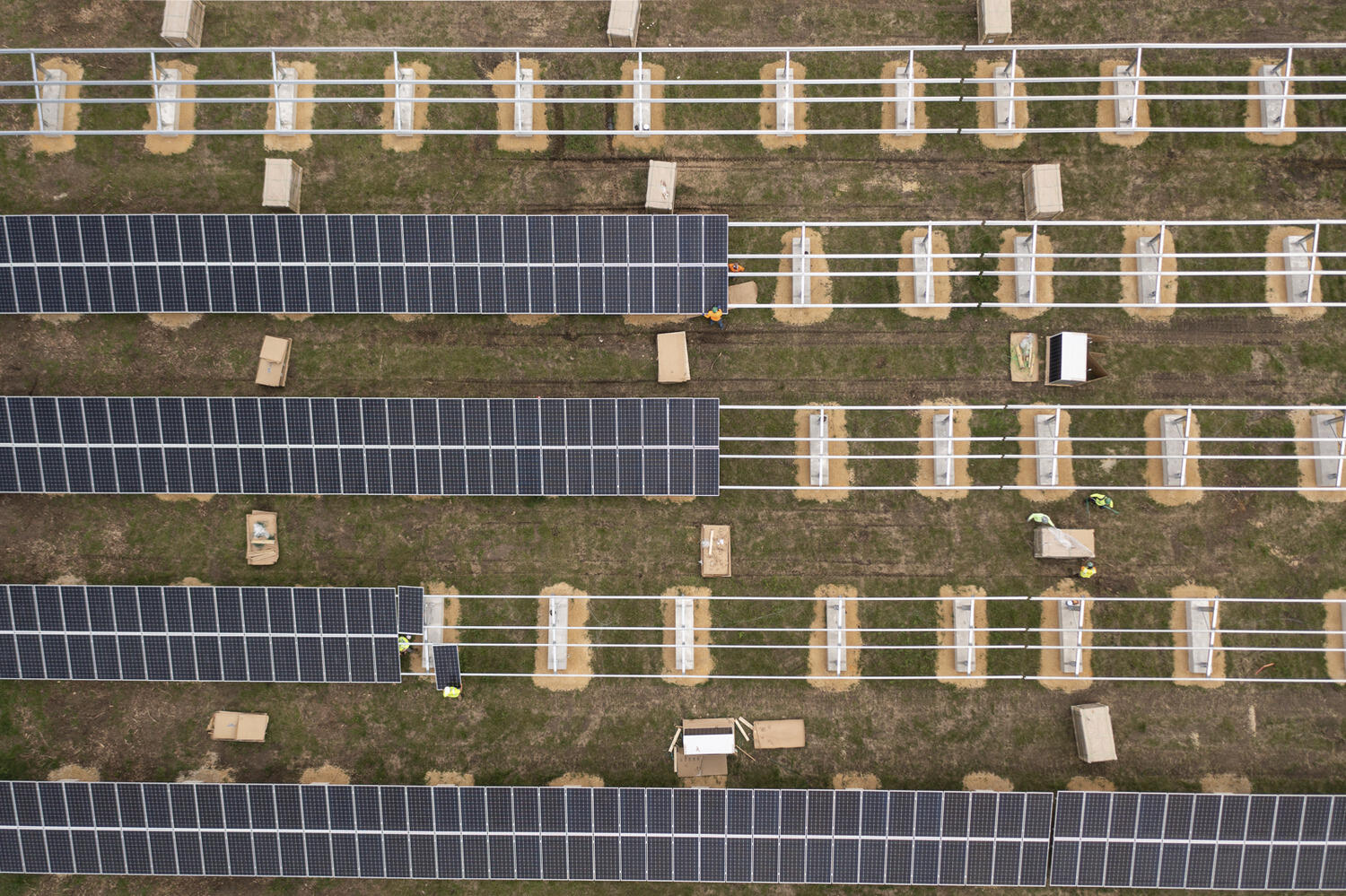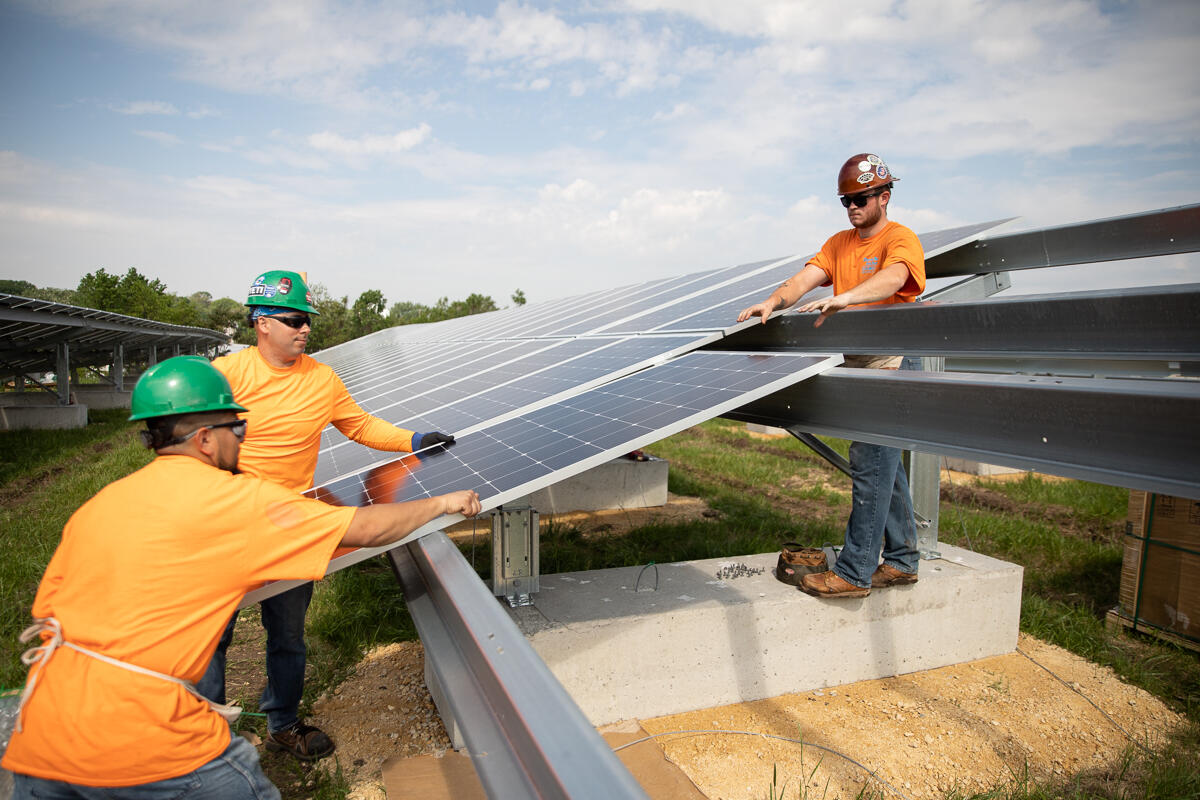 Additional opportunities are also available for community members who have faced challenges to benefit in additional ways from community solar initiatives. One example is Equity Eligible Contractors (EEC), which is designed to incentivize qualified participants, including people who have been incarcerated in Illinois, gone through the foster care system, live in R3 zones or have participated in specific solar training programs sponsored and run by the state. Throughout 2023, Pepper Energy will be building on partnerships with certified businesses to further support these opportunities. 
These are just a few examples of the types of programs, recent legislative efforts and initiatives that Pepper Energy is reframing, in combination with our services, to fully capitalize on the power of solar in ways that will brighten and change lives. If you'd like to learn more about how Pepper can help you explore your renewable options or contribute to your project, please contact us.  
Kevin Connolly, Vice President of Operations
kconnolly@pepperconstruction.com