Back to top
Exploring new ways to put our thought leadership into action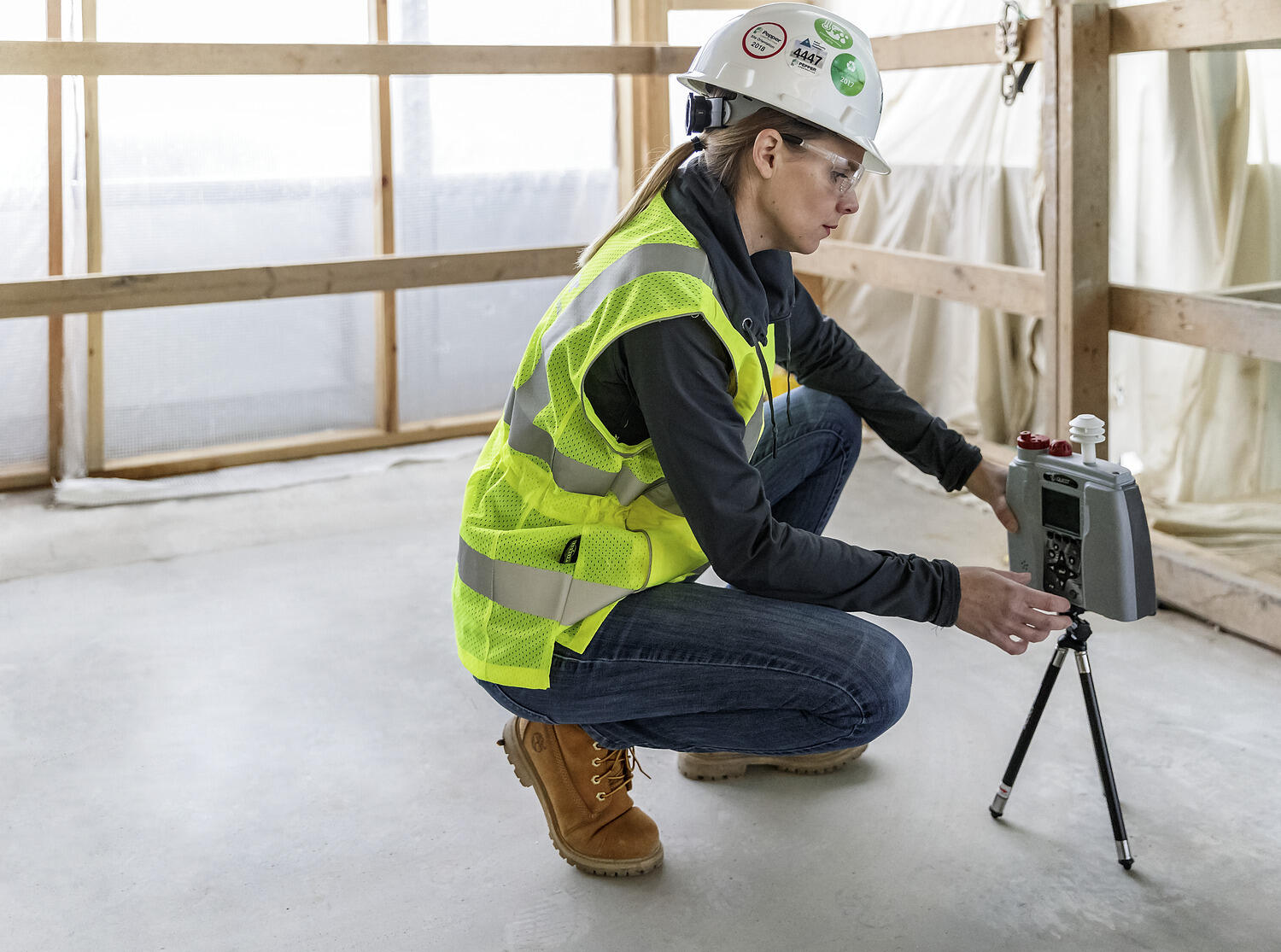 For the past year, Pepper has held "Tomorrow Transformed" as the cornerstone of our brand pledge. A major component of our commitment is tied to creating high-performing places and promoting sustainability for our clients, our peers and our employees.
We've understood for many years that the construction industry has a significant impact on the environment. However, today we have access to the science and the data that reveals what that impact has been on our built and natural environments as well as the climate.
Open Pop-up

Did you know?
Buildings represent 40% of greenhouse gases in our atmosphere and a building's operational performance influences those who occupy it. This became abundantly clear when we all experienced lockdown during the COVID pandemic and faced concerns related to indoor air quality. In the effort to increase the quality of indoor air, many emerging technologies came to the marketplace such as UV lighting and Needlepoint Bipolar Ionization.  Pepper partnered with RHP Risk Management, an environmental consulting firm of health scientists, to better understand these emerging technologies and their effectiveness.
To learn more about a white paper that we published in conjunction with RHP Risk Management for informational purposes, please click here.

The COVID pandemic brought people's attention to human health and the indoor environment. It also provided the opportunity to go outside more. The two together permitted people to see the connection between outdoor and indoor air quality and how one affects the other. As a result, we saw an increased focus on the climate and the environment as a whole. More and more companies are adopting Environmental, Social and Governance (ESG) commitments in response. As a leader in high-performing building construction, Pepper has also taken a lead on this front.
As contractors we are being asked what we do to not only create healthier buildings, but healthier jobsites for our tradespeople and improved indoor environments for the future occupants of the structures we build. Our High-Performance team has been focused on these efforts throughout the past year. As a result, we have established environmental commitments in three key areas: the projects we build, our own Pepper facilities and our jobsites.
Open Pop-up


To learn more about Pepper's commitment to advance the climate conversation from green-building initiatives to ideas and actions that can improve our overall quality of life. 
Healthier environments for our people and projects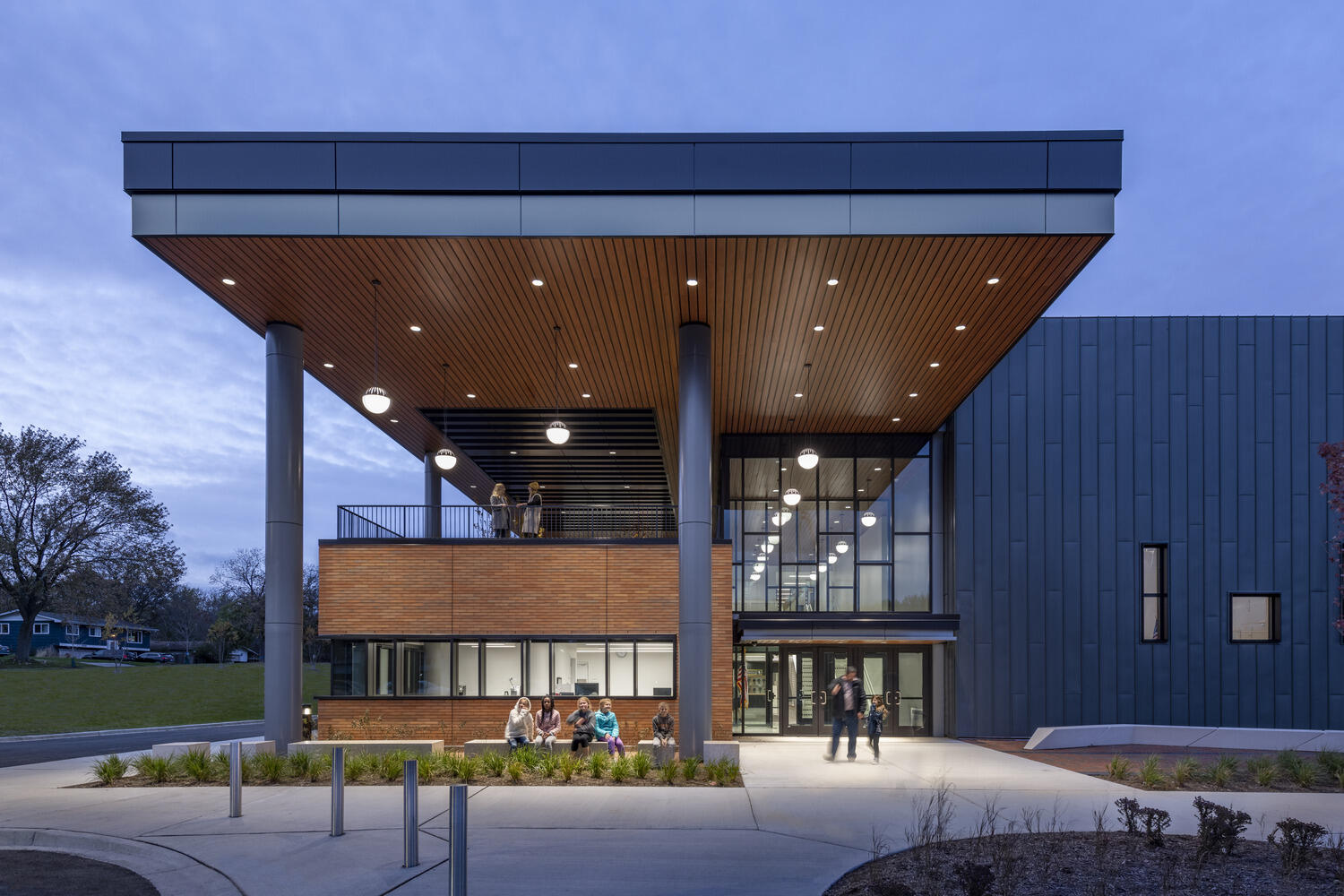 Working with Perkins&Will architects, Pepper built a new, two-story, 105,000-square-foot elementary school for Lisle Community Unit School District 202 in Illinois. The project has won multiple awards and prioritizes sustainability while fitting within the surrounding wooded wetlands. Click here to learn more.
This year alone we have reduced 167,953 tons of CO2 through the projects that we had under construction and we saved more than 21 million gallons of water. This has a real impact for the 74,602 people who will occupy these buildings.
For our own Pepper facilities, we track our utilities and use this information to maintain healthy and comfortable working environments. This year our Indiana office was awarded Energy Star certification for its outstanding building performance.
And finally, we are making our jobsites healthier by reducing embodied and operational carbon through incorporating CO2-infused concrete, reducing idling time on our equipment and average an 80% recycling rate on every project we build. 
We are excited to lead in the high-performance construction field and invite everyone to take the opportunity in making all built environments healthier both inside and out.
Open Pop-up

For more information about some of the other projects Pepper has completed that include solar arrays, click on the projects below: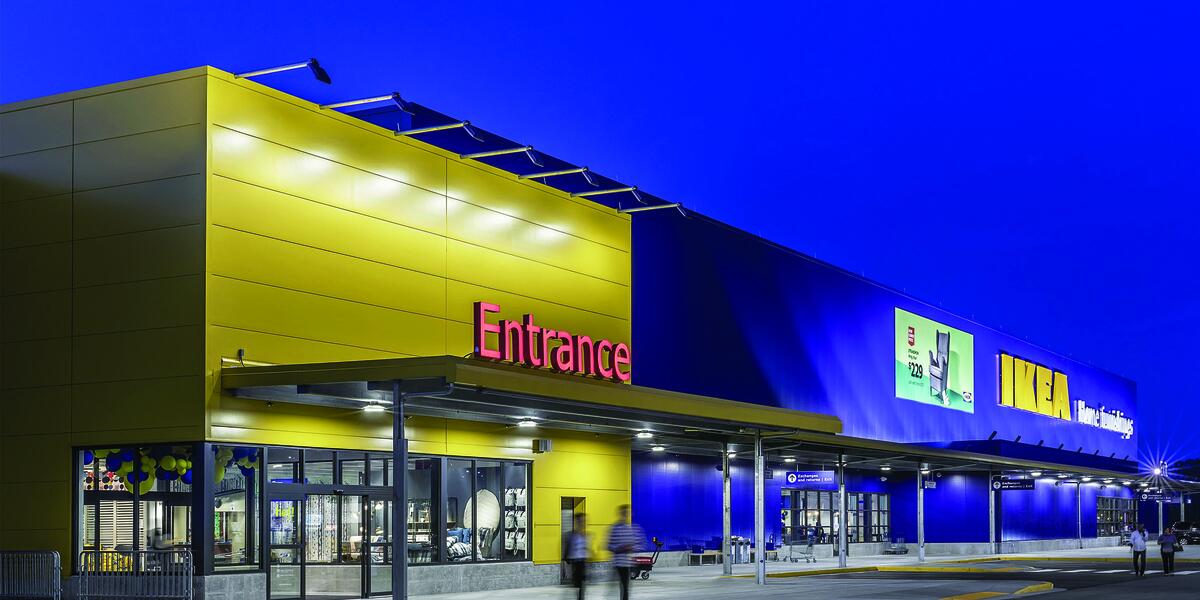 IKEA Oak Creek
The 290,000-square-foot, structural steel building is situated on a 29-acre site and includes warehouse space, customer self-service areas, product displays, children's play area and a cafeteria-style restaurant, in addition to on-grade parking for 1,000 cars. The project is certified LEED Gold and features a rooftop photovoltaic system.
Team
Owner
IKEA Property, Inc.
Project Location
Oak Creek, Wisconsin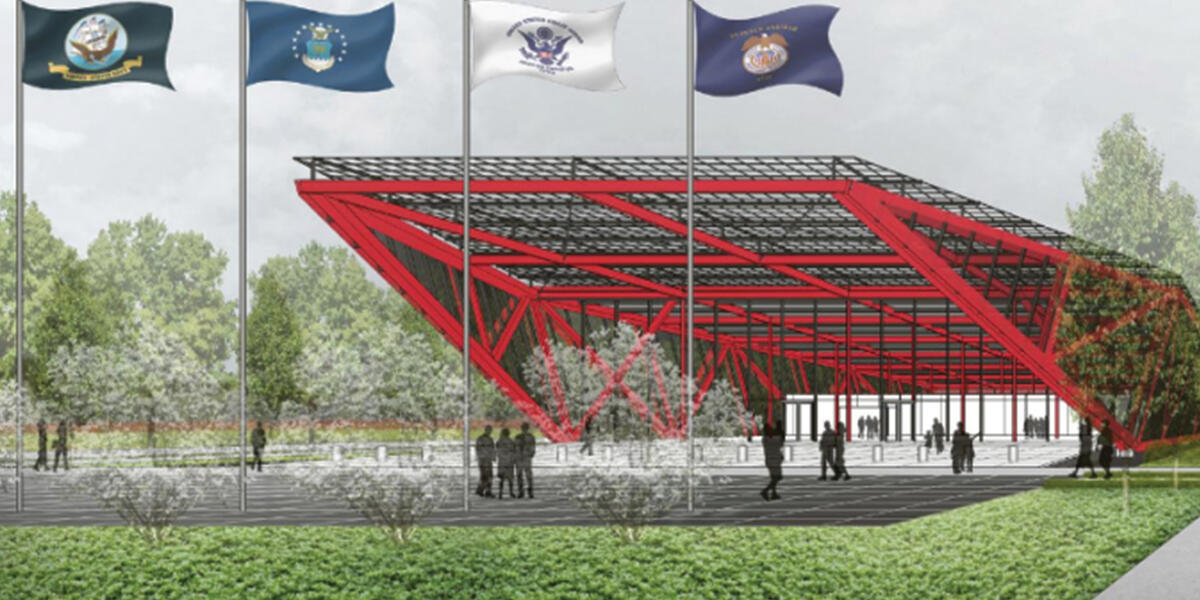 Pritzker Archives and Memorial Park Center
In conjunction with joint-venture partner Riley Construction, we are currently building the Pritzker Archives and Memorial Park Center. This state-of-the-art facility, designed by Jahn, a world-renowned architecture firm, will extend the Pritzker organization's mission to preserve history, further education and foster community by sharing the stories of those who served. It will also provide a space where both the armed forces and civilians can better understand the past, present and future of the citizen soldier. In addition, the Center will support the restoration, preservation and storage of the Pritzker collection.
The project will also include construction of community green space with walking / biking paths and picnicking areas, totaling approximately 51,800 square feet on an 18-acre site in southeastern Wisconsin. It will feature energy efficient elements such as a solar farm and accommodate rainwater and daylight harvesting. When complete, the photovoltaic system will produce approximately 570,561 kWh of electricity annually for the building.
Team
Owner
Archives and Armory of PMML WI LLC PMML North Tawani Enterprises, Inc
Joint Venture
Riley Construction
Owners Rep
Abridged Group
Project Location
Somers, Wisconsin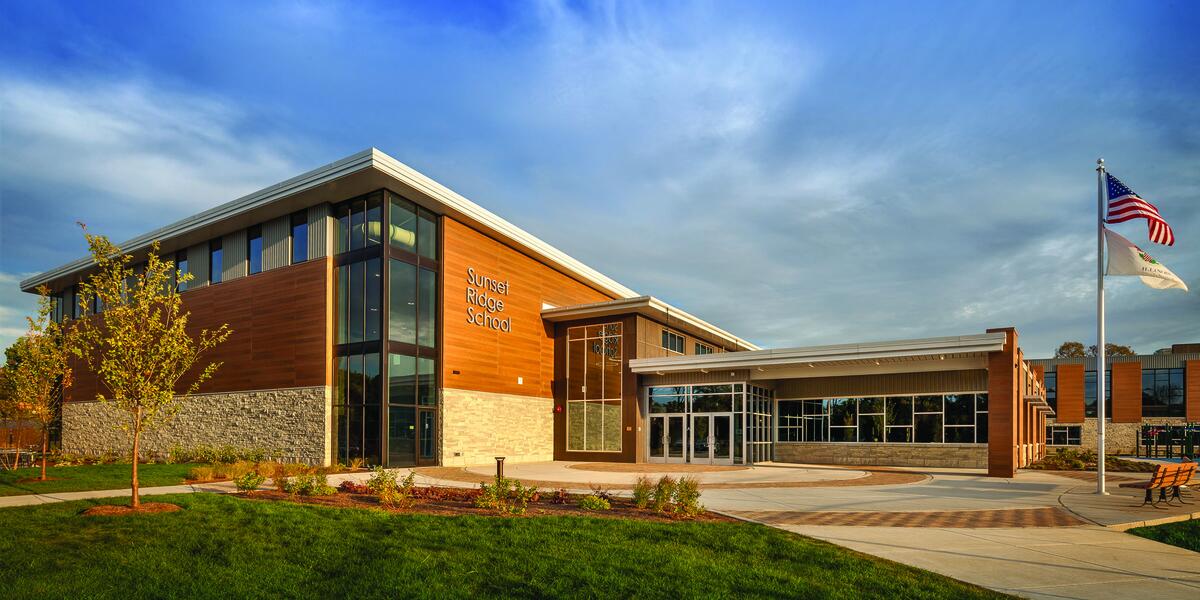 Sunset Ridge School District 29 Replacement School
Sunset Ridge School's mission statement – to cultivate a learning community that engages the hearts and minds of students, one child at a time – has been brought to life in a new 70,000-square-foot educational facility.
Pepper's team added tremendous value throughout the preconstruction phase by coordinating with the District and architect to proactively establish cost savings by focusing on the most viable construction alternatives available within the established budget. The 4th through 8th grade replacement school required the demolition of the existing facility to make way for new classrooms, an auditorium, gym, offices, a tornado shelter and athletic fields.
The project is certified LEED Platinum.
Team
Owner
Sunset Ridge School District 29
Architect
Wight & Company
Project Location
Northfield, Illinois
Awards & Certifications
Best Green Project, ENR Midwest Best Projects
LEED Platinum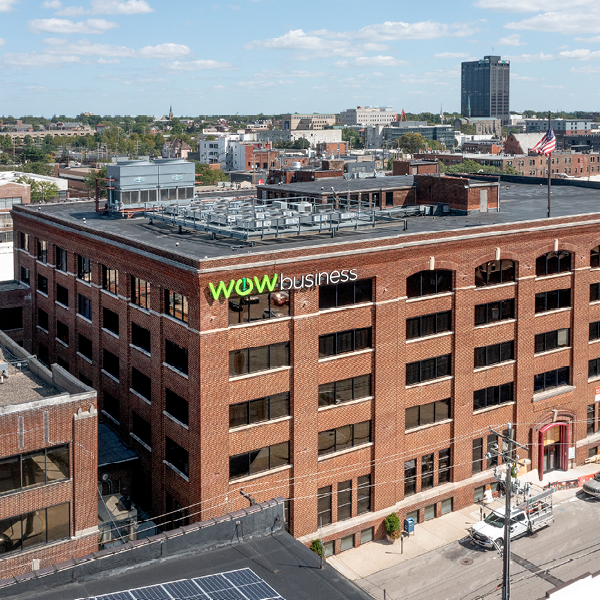 After more than 100 years, renovation attracts the next generation of innovators