The original Earth Day was created in 1970 to increase environmental awareness and gain support for measures that protect the environment. More than 50 years later, Earth Week still serves as a reminder that we need to continue elevating the conversation to better our planet. 
Pepper's commitment goes beyond addressing environmental talking points once a year. Every day our teams work with clients and partners to build cleaner and more efficient buildings. In recognition of Earth Week, our High Performance team shared their personal perspective, which starts in their homes, and then shared some of the challenges and what's next for high performance building. 
Being green where we live
Our high performance team lives the values they seek to impress in others. It's a commitment we can all emulate on some level. Some of the ways they've incorporated sustainable practices in their homes include: 
Using a mini solar panel to charge electronics
Only living in apartments that are LEED-certified
Home projects – installing insulation, checking for air leaks in windows and doors and ensuring materials meet certain certifications or health standards
Watching utility bills – understanding what your own demand on resources are
Driving a hybrid car
Composting
Recycling and reusing materials
Growing food in a home garden
Our team makes these types of decisions because they understand how a building impacts the health of its occupants. They also understand the impact construction can have on the natural environment and how it affects the health of a building's current and future occupants.
Yet, the team unanimously agreed there's one major misconception that prevents clients and partners from pursuing high performance solutions: it costs more. 
The high performance misconception 
In reality, high performance doesn't have to cost more – and any upfront costs can save more money in the long run. That's why the Pepper teams likes to compare different mechanical or architectural envelope systems, for example, to show clients what economical strategies would give them the best Return on Investment so they can achieve a high-performing building within budget.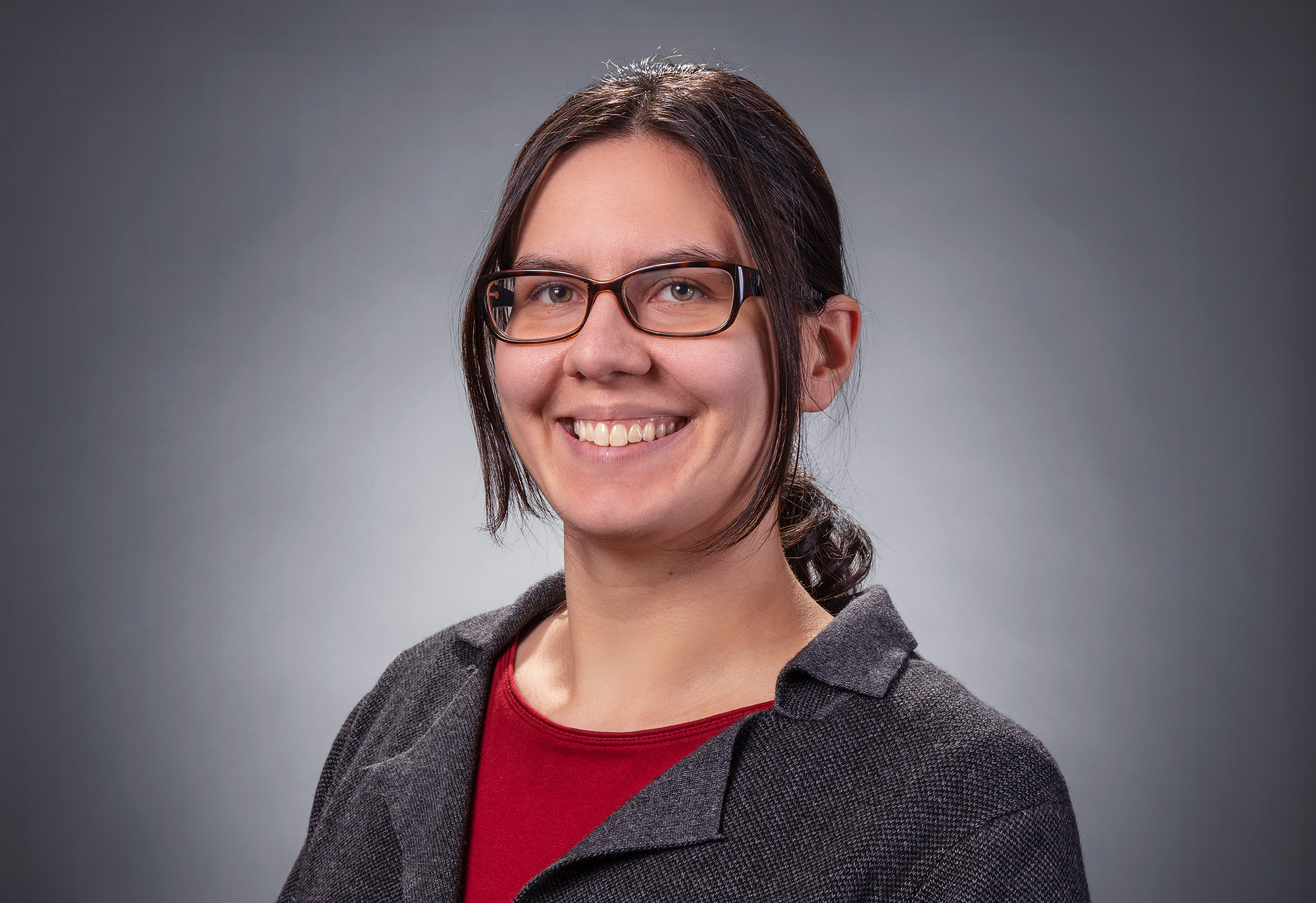 "It's not just about paying extra to add a fancy new gadget to their building. It's about taking the time to look at the building a different way and factor in all these other considerations," Natalia Alvarez, Project Engineer in High Performance, Illinois 
There's also a higher demand for sustainable solutions, including solar panels, drywall, carpet and other finishes. Manufacturers hear the calls for healthier materials, so they're doing a better job at providing options at more affordable price points.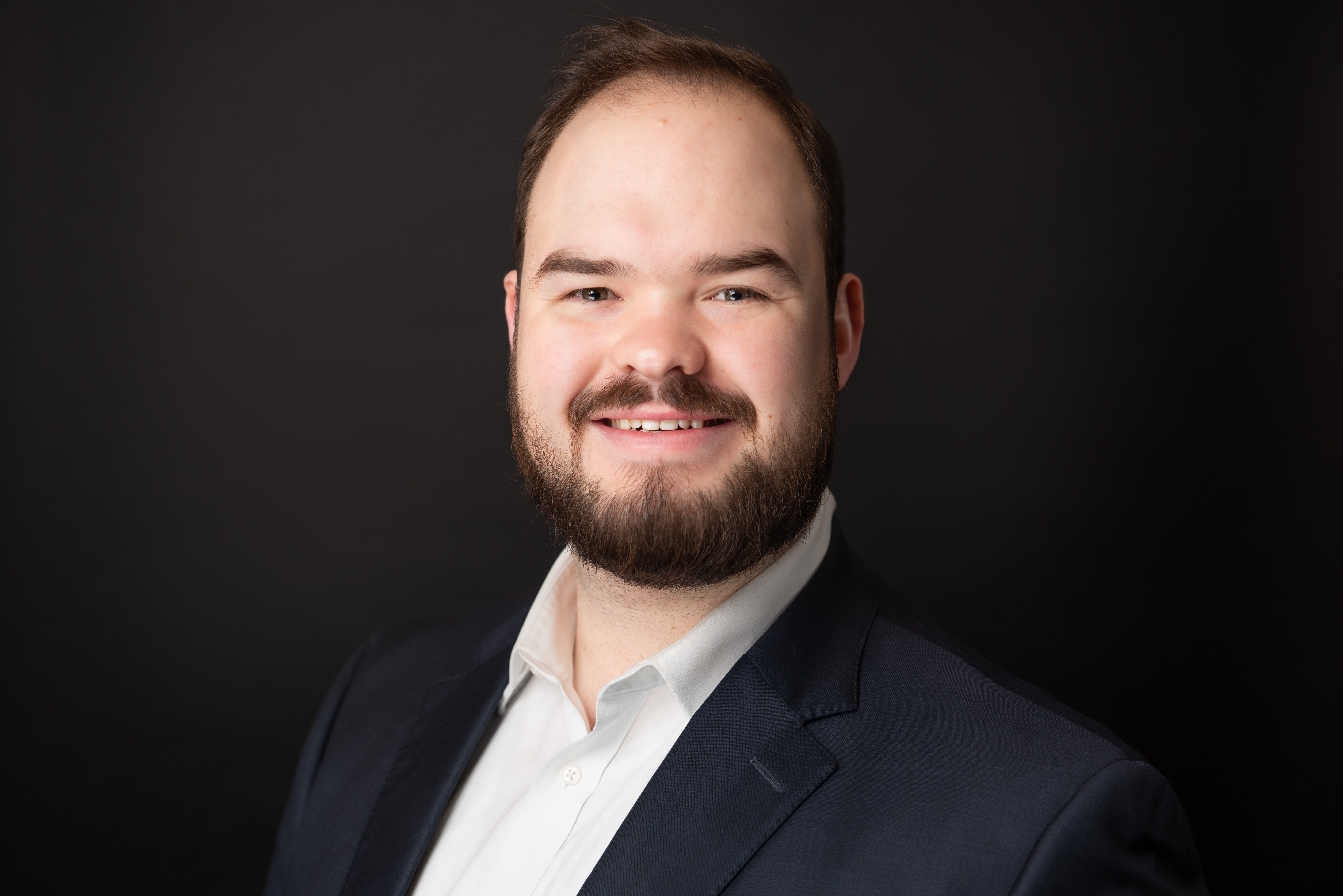 "Some of the building owners we talk to may only build one project every 10-15 years, if not longer, so they may be hesitant because it's the first time they've been introduced to these strategies. Our role is to explain these new strategies, how the process works, its cost-effectiveness and how the technology has developed since the last time they maybe looked into it," Evan Caprile, Project Manager of High Performance, Ohio
Integrating some of these strategies can lead to lower operations costs, utility rebates, tax incentives and more. Pepper is only involved in a construction project for a short amount of time during a building's lifespan, but the tools we use provide an investment in the building, its people and everyone's health.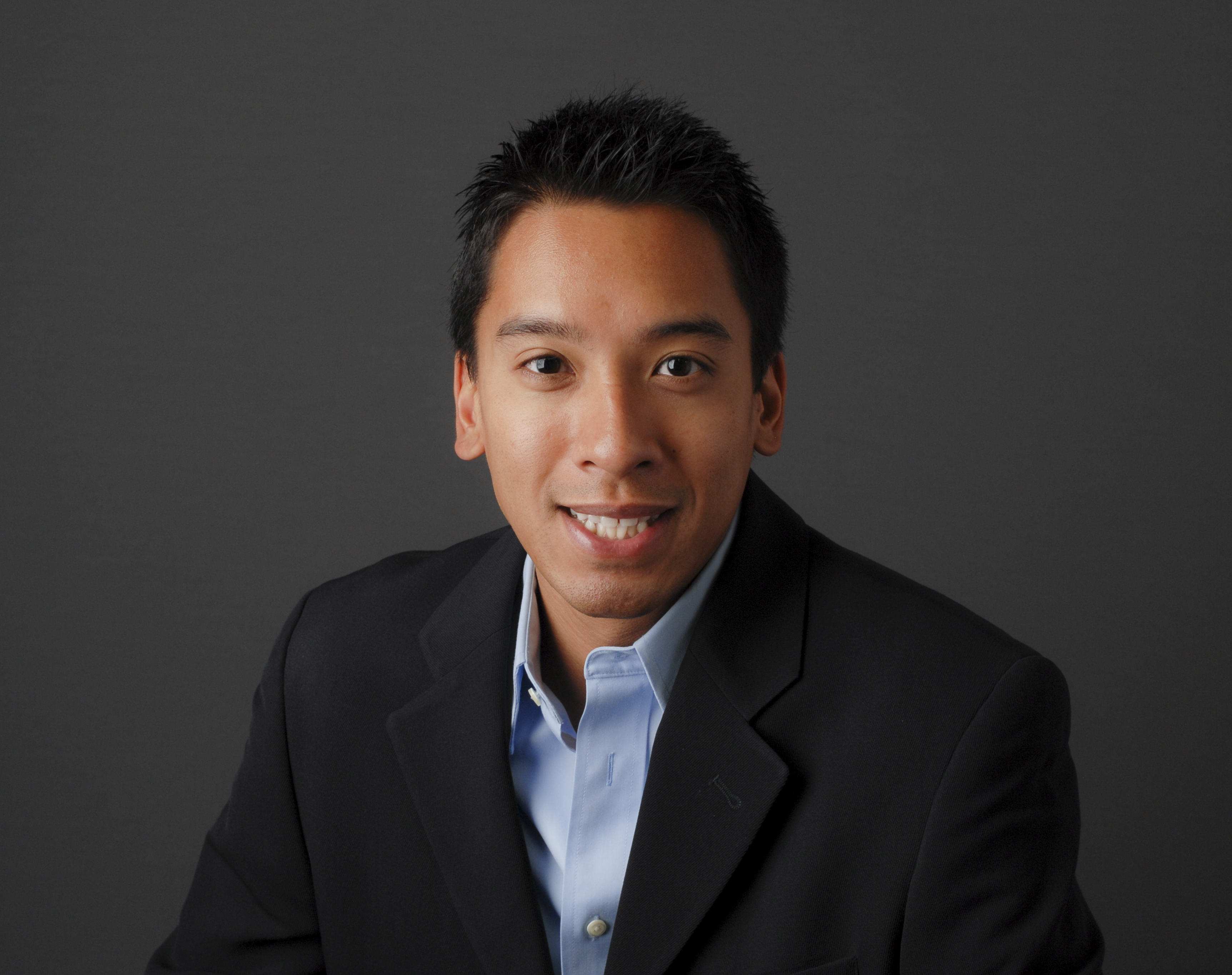 "I recently heard someone say that sustainability and high performance is a business strategy… That structure is going to be there long after we're gone, so it's about saving money in the long term through reduced operating costs, increased employee retention and productivity," Calvin Young, Senior Project Manager of High Performance, Indiana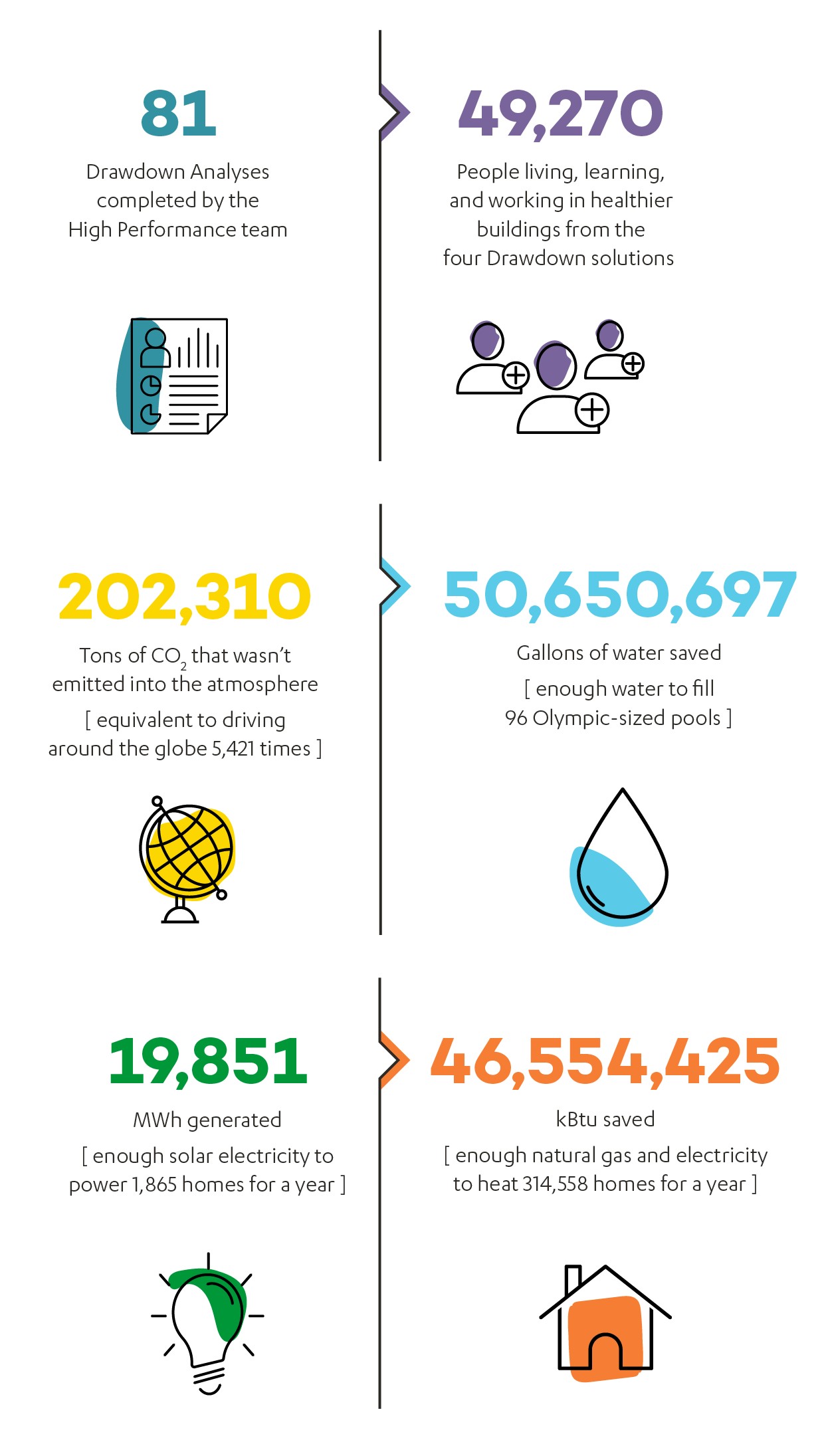 We're seeing results from our commitment to high performance and sustainability, particularly after introducing high-impact, scalable carbon drawdown strategies on every job we pursue. Since launching our commitment last year, our high performance solutions on projects have saved 50,650,697 gallons of water, prevented 202,310 tons of CO2  from being emitted into the atmosphere, improved 49,270 occupants' lives and more. 
What's next for high performance?
Over the past year, the topic of wellness indoors has taken center-stage.
The pandemic has especially brought attention to air quality in public places, particularly workspaces and educational institutions. The building's systems that keep its occupants healthy are at the forefront of most clients' minds. It's motivated them to consider solutions they would have otherwise dismissed. 
Those are conversations that will likely continue post-Covid. We've long understood the connection between the built environment and people's health, so our teams are prepared to guide owners and work with our partners to build a more sustainable future.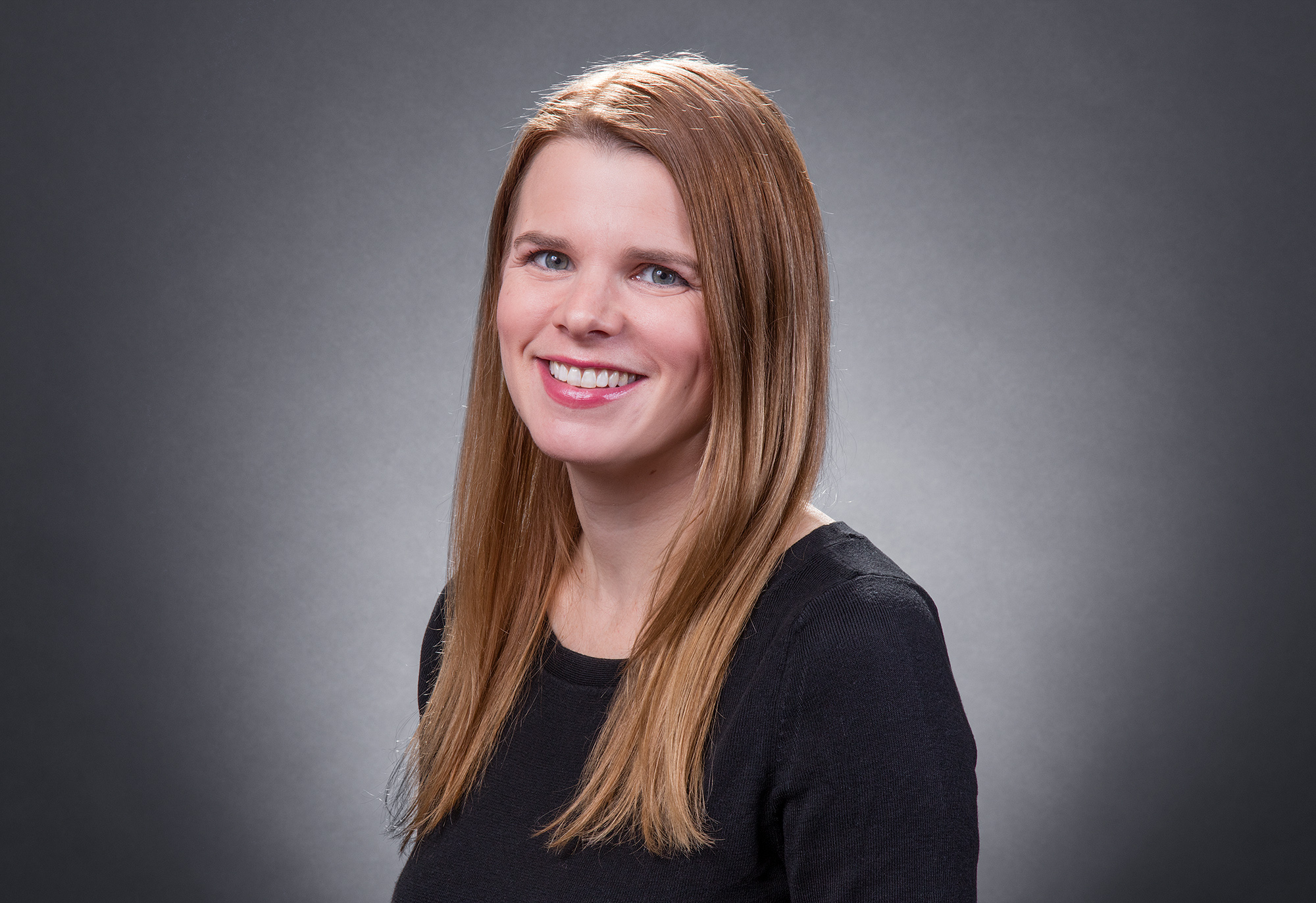 "A beautiful building is one that's providing an environment that people feel good in, feel healthy in, has great air quality and where daylight streams to make it a welcoming space. We're using high performance as a catalyst for that, and I'm excited to be part of this industry and to see where we're going next," Susan Heinking, Vice President of High Performance and Sustainable Construction
 
Learn more about high performance and sustainability from our team: