Back to top
As hospitals look for ways to improve efficiency and patient care, they are investing in hybrid operating rooms. Hybrid ORs allow treatment of multiple medical issues in a single episode of care, which limits additional procedures and reduces hospital stays and complications. Because they combine different functions in one room, they have to be carefully orchestrated to keep equipment accessible, yet unobtrusive. At IU Health Methodist Hospital, Pepper converted one operating rooms into a state-of-the-art hybrid operating room and upgraded a second hybrid OR. The hybrid ORs are designed to accommodate imaging and three different specialty surgeries. 
---
Team
Owner
Indiana University Health
Project Location
Indianapolis, Indiana
Helping surgical staff see how it would work...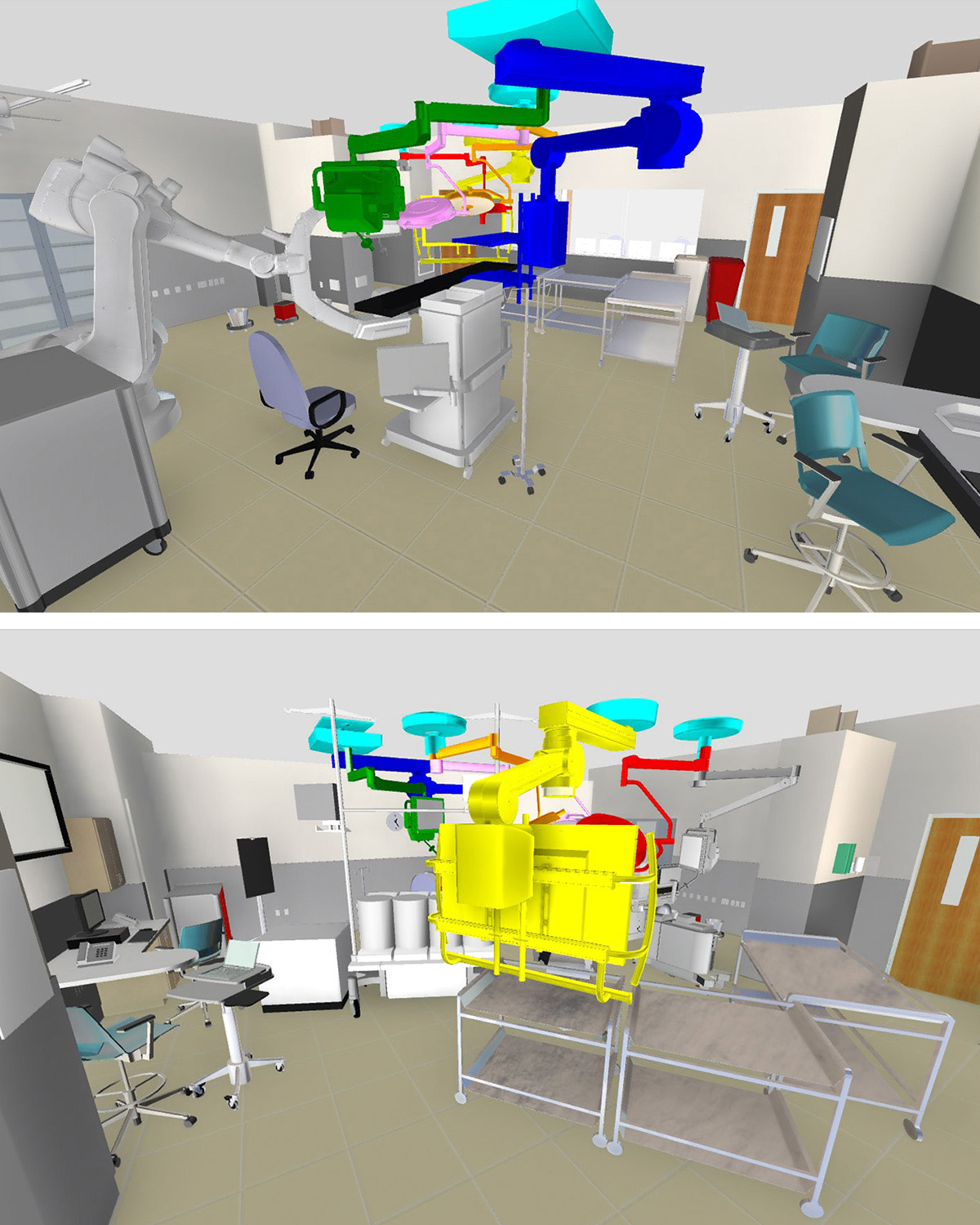 When Pepper joined the project team, the physicians and nurses were having a hard time envisioning how two different spaces could be combined, even with a physical mock-up. So after six weeks of discussions, Pepper suggested building a virtual mock-up of the room. Pepper's BIM team incorporated equipment specifications and drew every element, from equipment booms, to desk chairs, to outlets.
by simulating the space...
Then, they developed a system to animate the model so that the project team could walk through different procedures with the surgeons and staff and move equipment on the fly. Because every detail was modeled, the team saw the smallest impacts, like how med-gas hoses would drape across the room during the procedures and become a trip hazard and where to place outlets to minimize interference. While the team was together, they moved equipment, sometimes by mere inches, to better accommodate surgery needs.
facilitated decision-making.
After a review meeting that covered each surgery room setup, the hospital staff clearly understood the space and how it could be used in a variety of surgical scenarios. Once they understood, decisions were made so construction could begin, and the team built the space using the model.