Back to top
Located close to the campus center to symbolize the central nature of science and business in Monmouth's curriculum, the Center for Science and Business ushers in an era of innovation, collaboration and the integration of the science and business disciplines. Simply put, it's a better way to teach and learn.
The innovative facility is designed to promote interaction among what have been traditionally independent departments. The belief is that students who are able to understand the principles of both business and science will be better prepared for the increasingly demanding challenges of a global economy. It was the first new academic building to be built at Monmouth College in four decades and is believed to be the first of its kind at a college of this size.
With high tech lab space, an auditorium and lecture halls, the center was also built for efficiency. It incorporates smart, sustainable features that minimize energy loss. From structural components like a white roof to "waste heat" recovery coils in the exhaust system, every inch of the building is designed to perform at a high level to generate returns for years.
---
Project Location
Monmouth, Illinois
Saving time with Lean Construction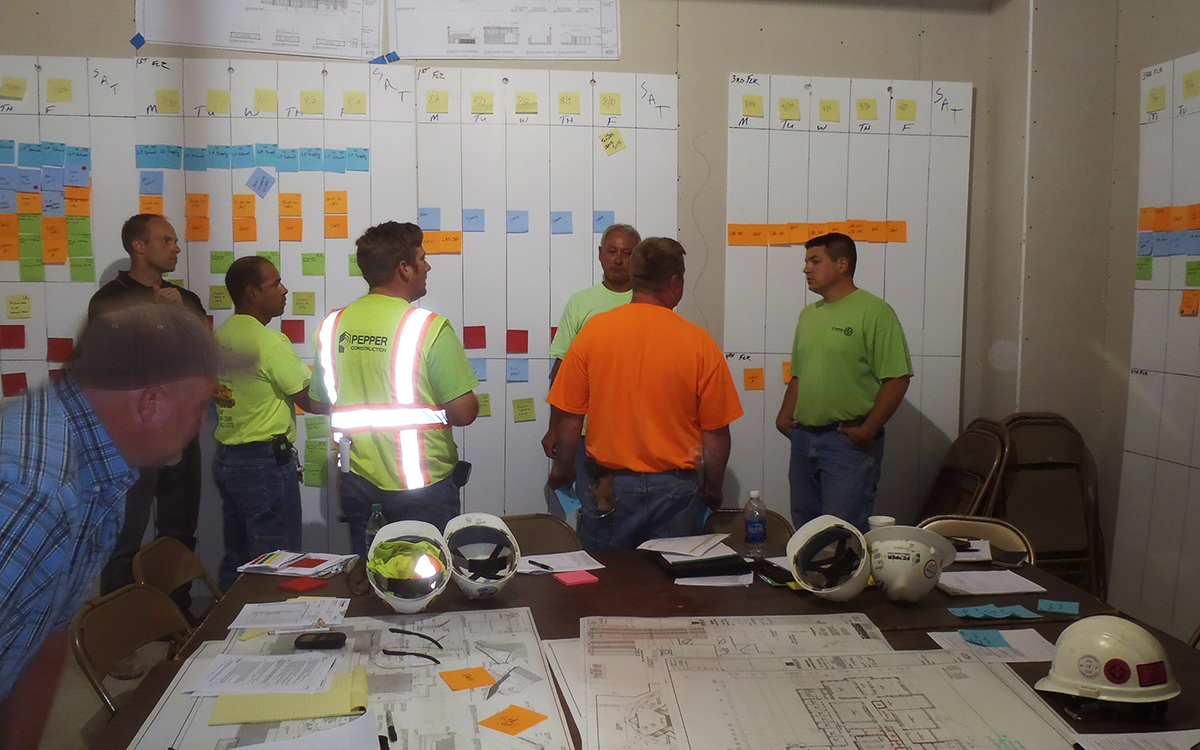 The Last Planner® scheduling method greatly enhanced collaboration and accountability, while prefabrication improved quality and shaved weeks off the schedule. The foundational principles of Lean Construction have always been second nature to Pepper. By increasing collaboration between stakeholders, managers and laborers, and involving them in the front-end planning, we are better able to anticipate and adjust to the downstream impact of each team member weeks in advance.