Developing a diverse partner network
At Pepper, we are committed to a proactive focus on diversity, equity and inclusion. In addition to setting project goals for diverse subcontractors, our Indiana-based team has begun a mentorship program to help develop XBEs, businesses owned by minorities (MBE), women (WBE), veterans (VBE) or persons with disabilities (PBE). In 2018, we held our first annual outreach event to reach XBEs. It started as a networking opportunity to get to know each other, to expand our potential bid list and help small, diverse businesses know who to contact, how to get on a bid list and how to prequalify for Pepper projects.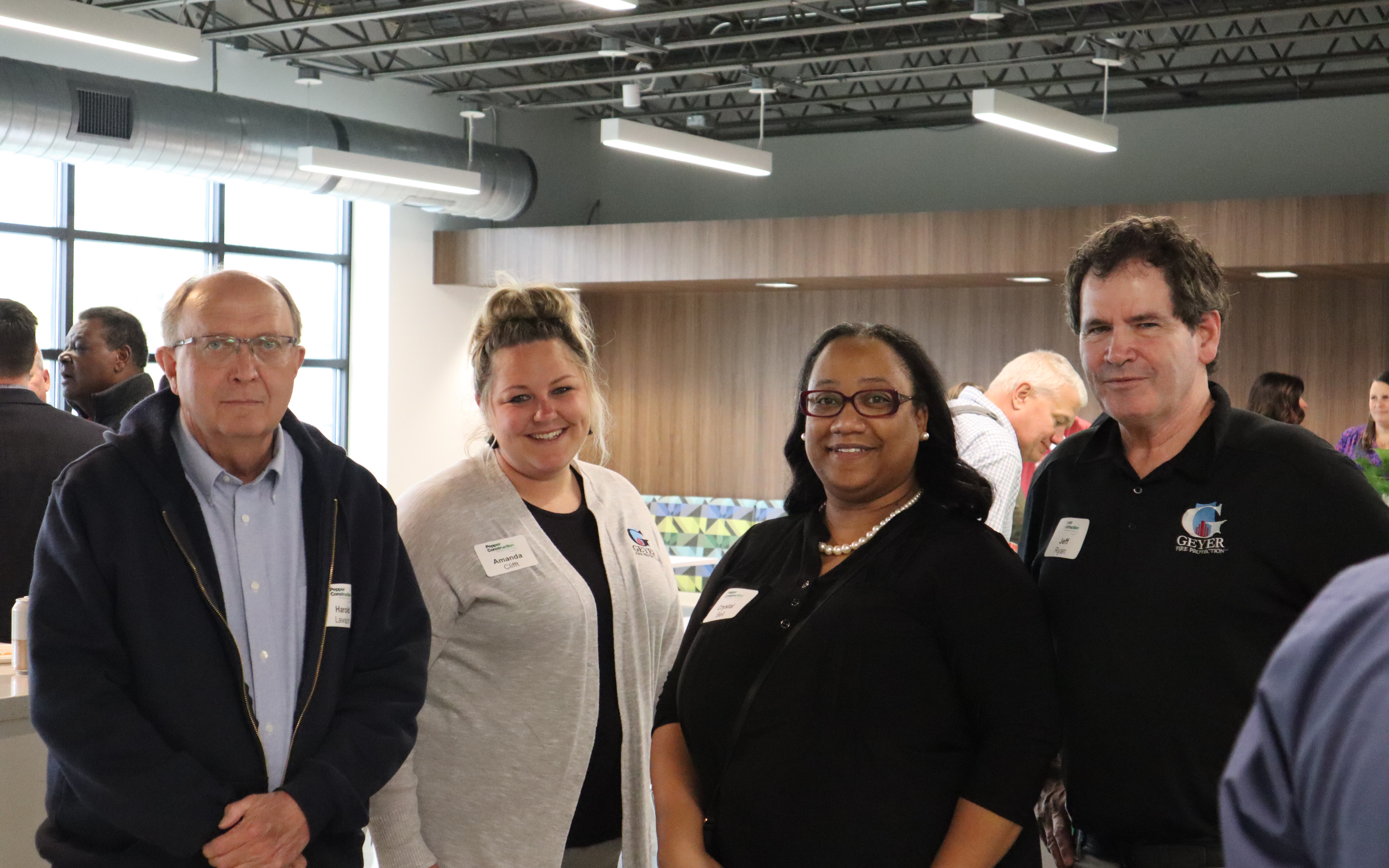 In 2019 our Indiana office launched a mentorship program: DICE - Diverse, Inclusive, Collaborative, Entrepreneurial mentorship. The program focuses on small minority- and women- owned businesses, working to help them with anything they might need, from business development to accounting to project management. The business owner is paired with a Pepper leader, and they develop a plan to improve any aspect of the XBE that could benefit from additional attention or a new strategy. Efforts might include connecting superintendents and safety personnel to help with writing a safety plan or connecting project managers with Pepper's technology teams to better understand building information modeling, known as BIM.
Mentorships typically last a year with participants meeting as often as necessary but typically about once a month, depending on their area of focus. However, the relationships often continue well past that first year. Three companies have gone through the process with two more starting this year.
Chris Rayner, a Vice President at Pepper, helped develop the program. "DICE is a great opportunity for both the mentee and Pepper. The mentee company has the opportunity to grow and develop and Pepper gets to continue to attract and expand a network of trusted partners."
One of the first companies to go through the program has become just that sort of success story. During the mentorship, they were able to earn their first construction management partnership on a school district project. Today, we are partnering with the same company on a large project for the State of Indiana.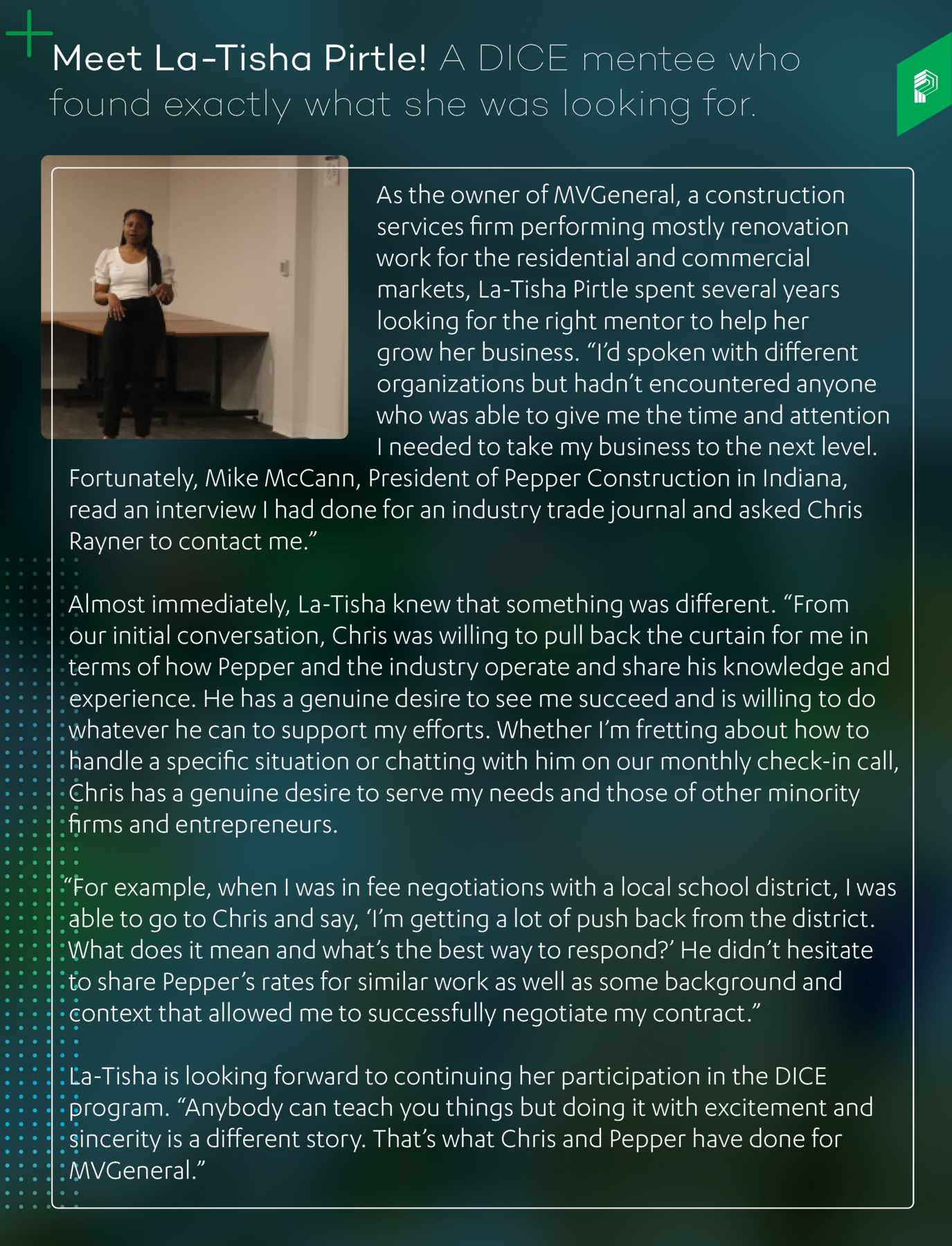 La-Tisha Pirtle, co-founder and CEO of MVGeneral and a participant in the DICE program, shared her experience with attendees at Pepper's annual outreach event.
The annual outreach event has grown along with DICE. In May 2022, the 5th annual event welcomed about 75 people and featured not only upcoming project opportunities with Pepper, but also with the State of Indiana and the City of Indianapolis.
To learn more about Pepper's diversity, equity and inclusion efforts on other programs, visit our blog about a recent University of Illinois Health project, which includes video interviews (scroll to the end of the blog to watch the full video).