In our industry there are two words that continuously pop up: diversity and outreach. And it's no wonder; over time companies across all industries have recognized the importance of bringing in different perspectives to have a seat at the table. 
Reaching out to a diverse workforce is a top commitment at Pepper. Whether we hold project-specific events or larger opportunities, we want to bring our people together with various trade partners, vendors and owners. With every outreach event, we're constantly asking ourselves how we can do better to not only offer our partners a seat at the table, but to ensure they have an engaged voice in the conversation. 
Our goal is not to reinvent the wheel, rather it is to enhance the experience for colleagues and our industry. Helping our trade partners by sharing opportunities, walking them through the pre-qualification process and networking have always been at the center of these events. But as we were gearing up to invite 150 local organizations to Pepper's Indianapolis office for the 2019 Corporate Economic Inclusion Outreach event, we wondered how we could challenge ourselves in this effort and how we could further challenge our entire industry.
The answer was rather simple: build relationships.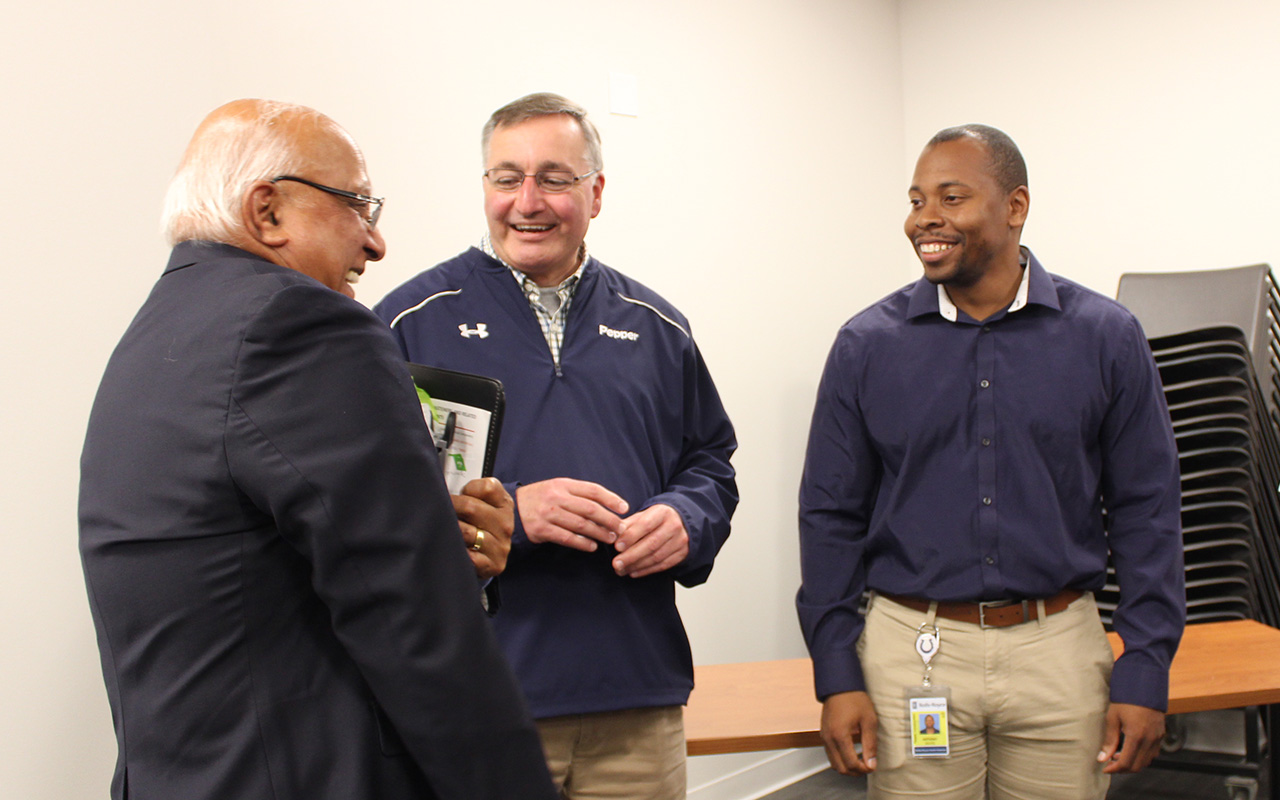 Our industry has made the important step of recognizing the importance of diversity over the years. We've realized that to take it yet another step forward, the focus should shift to inclusion. For us, inclusion comes down to building a personal connection with our partners.
At our recent Corporate Economic Inclusion Outreach event, we emphasized our commitment to building mentor-like relationships with those we work with by offering opportunities for asking questions and having more meaningful conversations. There's limited value in sitting down in a meeting and flatly saying, "This is what we want you to do." It's far more beneficial for us to open a door that enables us to understand their unique perceptions and specific challenges so we can help them find solutions and develop their own strategies. 
In return, we have partners meeting or exceeding our safety, quality and productivity expectations; a collaborative dynamic; and – ultimately – happy clients. The collaboration can go beyond the field, too. 
Our efforts this year incorporate Pepper's entire office. We're including project management, safety, quality, virtual construction, accounting, marketing and human resources to serve as resources to trade partners wanting some guidance. They can take their experiences with us to the next project and help improve the overall industry. 
"Pepper has been a great mentor, allowing me and my team to shadow their team for exposure and experience. They have also allowed us the opportunity to be a part of interviews on projects like Indiana University in Bloomington and Eskenazi Health. We've also had the opportunity to partner in construction management on projects like Ivy Tech Muncie and Community East.  As a minority company, The Carpenter's Son has been extremely fortunate to build a relationship with such a renowned company like Pepper," Maurice Dunn,  Founder & CEO of The Carpenter's Son
Once a project is complete, our formal mentoring may be done, but the foundation of a strong relationship will remain. We'll each walk away with a greater understanding of how we can help each other in the future. 
And in the end, our projects and industry will be stronger.