Winter is a natural time of giving and reflection, and as another holiday season ends, I'm reminded of our longstanding relationship with a vital organization in our community: United Way of Central Indiana.
The United Way has been building up people in need through empowerment and resources for 100 years. While Pepper's building services take a different form, it has always been a natural fit for us to help the United Way provide education, offer financial stability or address the health and other basic needs of those in our community. 
We reached a major milestone in our relationship this past year when Pepper Indiana received the Company That Cares 15-Year Award in recognition our people's efforts to continuously go above and beyond to support the United Way and its programs. The money we raised last year through our annual fundraising campaign could fill a food pantry for a year and a half, equip more than 690 adults with job training, sponsor ReadUP for about 170 third graders struggling with literacy, or supply healthy meals for almost six struggling families of four for a year.
While we're very proud of the money we raise and grateful for the good that it does, it's only part of the contribution our employees make through our culture of caring. Each year, our people also lend a hand during a variety of United Way volunteer opportunities and we continuously look for creative ways to further extend our support. 
Finding a personal connection
Earlier this year when I was assembling packages for United Way's Snack Pack program, I walked away with a heavy heart for all the children in our city who are "food insecure." A United Way representative explained how the crackers and fruit bars we were organizing may be the only thing their 3- to 5-year-old recipients may eat for dinner. My mind kept going to my own 6-year-old son who gets all the meals he needs, and yet his growing body still craves food throughout the evening.
As a mother, the thought of young children going to bed with empty bellies resonated with me. As someone who cares about her community, it reinforced why I'm such a supporter of United Way, and why I'm so proud of Pepper's longstanding relationship with the organization.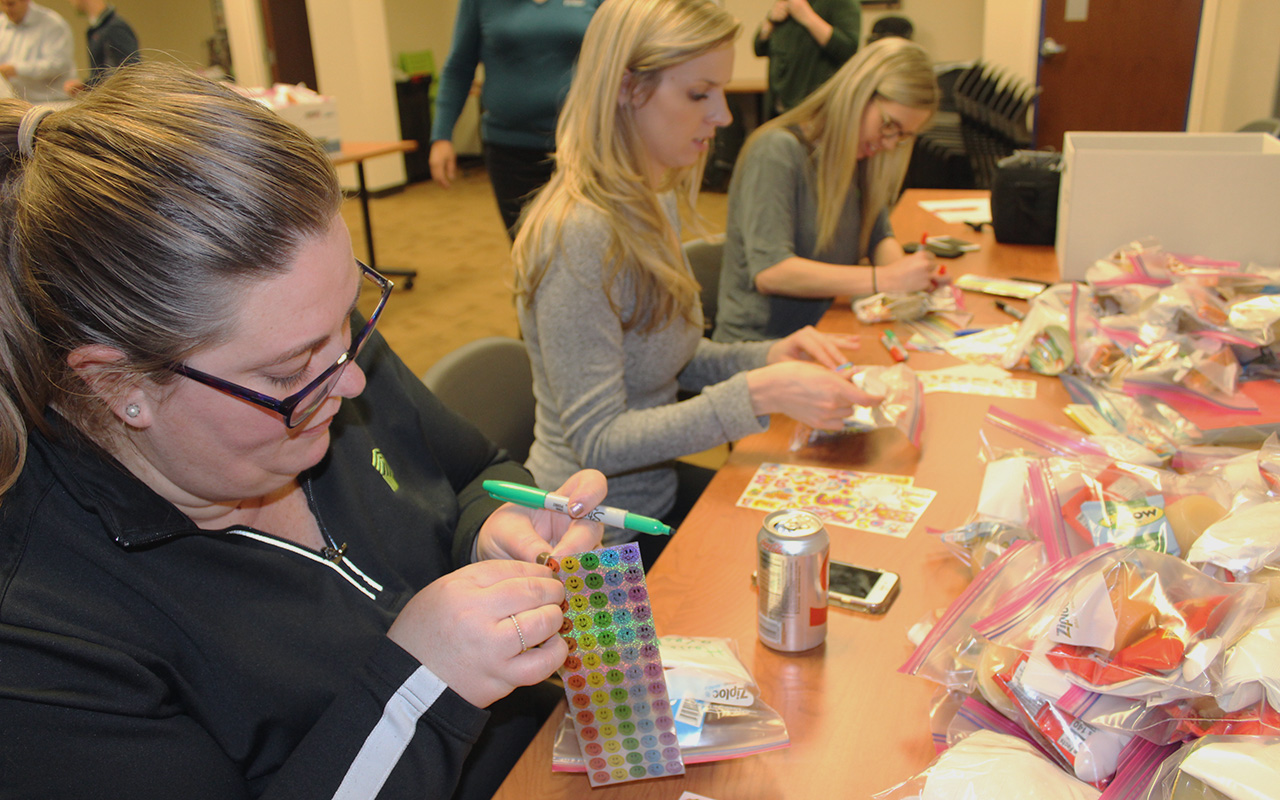 Feeling a personal connection to a cause is the first step to helping. Because of all the difficulties United Way tackles – from food insecurity to illiteracy to financial challenges – it's easy for people to find a program that means something to them. At Pepper Indiana, nearly every person on our diverse staff has found an United Way initiative they care about.
"The need is typically in the same general areas – utilities, housing, childcare, education and job readiness training. Knowing the need that's out there and taking steps to make a positive impact on our community is very powerful – it drives our passion to help United Way."  -Sarah Thurman, human resources generalist and Pepper United Way campaign committee chair
Building enthusiasm for fundraising
Our growth as a company over the decades has enabled us to come up with bigger ideas each year. Our annual campaign has gone from a week to about a month in duration, and the amount we're donating this year is about double our gift from 10 years ago.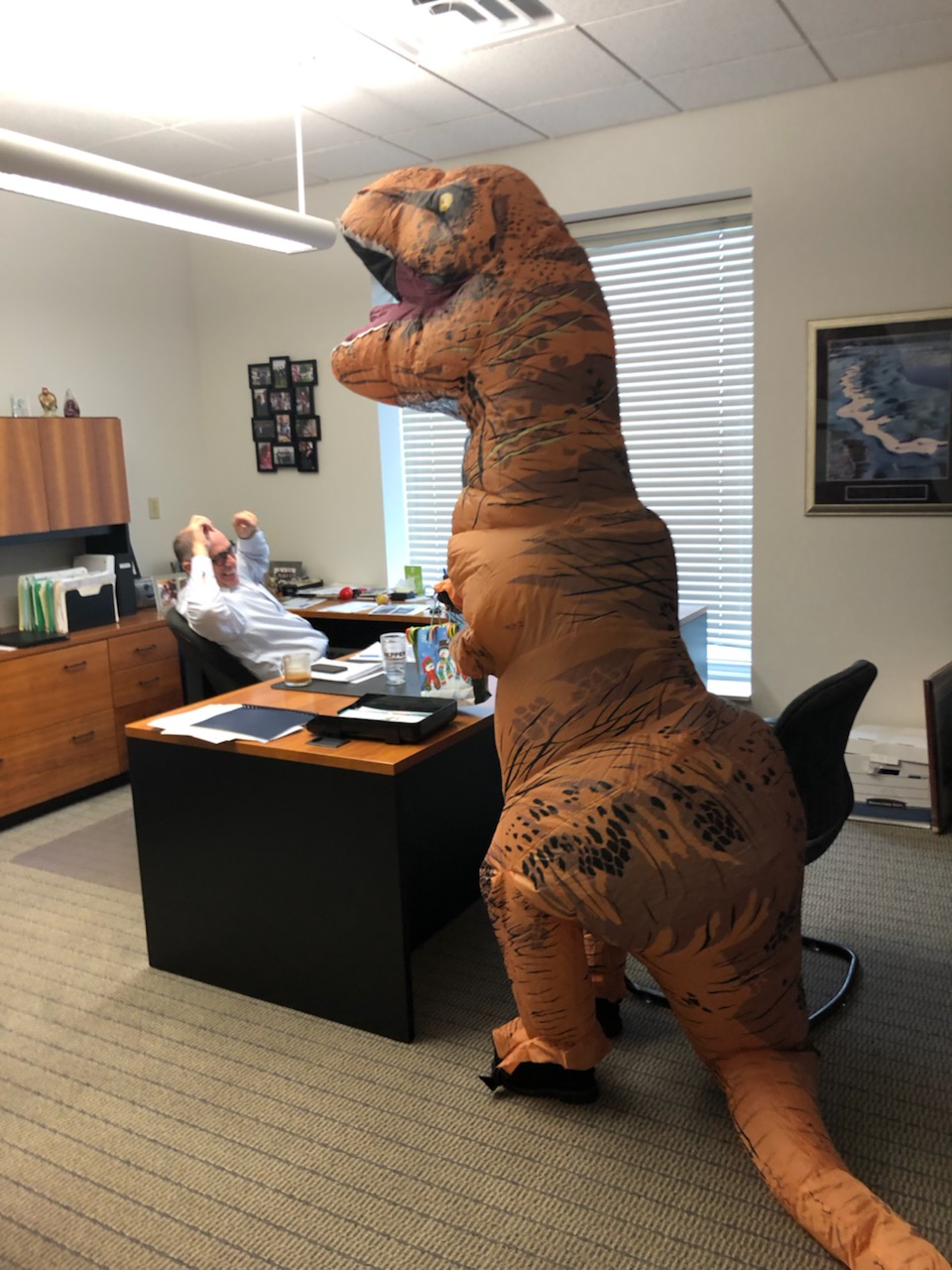 But even with our passion, we still have to find fresh ways to keep people excited after 15 years. So how do we build on our momentum each year?
Through variety and leadership. 
Pepper's United Way Campaign Committee Chair Sarah Thurman leads the charge each year to find different ways to help fulfill the needs of our committee. There are people who like the traditional route of payroll deductions toward United Way, while others look for inventive ways to raise money. For those with a competitive streak, we break the office into teams to create themed gift baskets, which we then put up for auction. The team whose basket earns the highest bid wins. To tap into people's silly side, we'll "Flock the Office," where an inflated animal will show up in someone's work space, and the only way to remove it is to pay a fee and take a fun photo. We also provide services, such as candy grams or photos with Santa.
Offering activities as a fundraising opportunity engages our people, creates memories and brings some laughter into the office.
But more importantly, it allows us to give even more to United Way and our community.