What does an investment like this mean to the local community?
"I was raised in Hillsboro and have always viewed our hospital as one of the best. But this project elevates our service capabilities to a whole new level. Our community deserves this level of care right here, right now, and even into the future." -- Tim Parry, Vice President of Operations for Highland District Hospital
This historical community investment will have a life-changing impact on the city of Hillsboro and surrounding areas. Rural hospitals are major employers and critical care-givers, and they became even more important during the pandemic. As such, this project was as much a community initiative as it was a capital project. 
Randal Lennartz, President and CEO of Highland District Hospital closed the final chapter on the construction endeavor by stating: "A project this size doesn't just transpire. It takes shape and materializes with the support of employees, patients, and a community who are willing and eager to help us evolve and grow. It is built by the employee who is notified at a moment's notice that parking is going to be across the street for the week, and they are happy to change their routine. It is molded by the patient who finds their usual entrance closed, and yet willingly goes to another entrance without hesitation. Finally, it is a project designed for and focused on increasing access to quality care for our community, now, and far into the future. I believe we have done that; and we are looking forward to what that future holds. As of September 21, 2020, a new chapter begins for Highland District Hospital."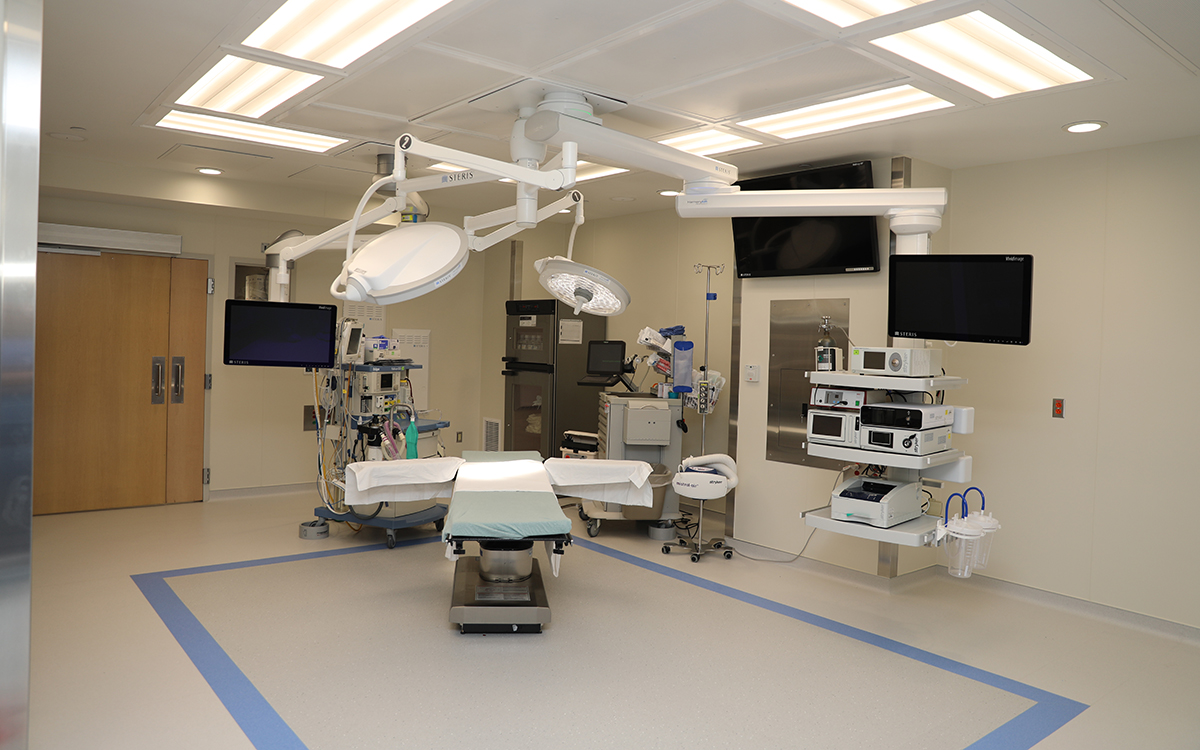 I had the privilege of leading the Highland District Hospital building expansion construction efforts over the past two years and am proud of the group's efforts in bringing this project to the finish line under-budget and on-schedule – including all the hard work invested by our design partners and ownership team. 
Tim Parry, Vice President of Operations for Highland District Hospital, shares his experience: "Seeing this project develop from the initial planning, to groundbreaking, to the steel beams being raised, all the way to the final light bulb placement has been a project of a lifetime for me and this organization. It was very important that we involved as many local companies as possible for this renovation and build, as we wanted our community to be a part of this final product, too. Additionally, we want to thank the city of Hillsboro for helping us navigate the permit process and being available to us when we needed them. It was a community effort to reach this finish line." 
One of the biggest challenges was the coordination involved with keeping the hospital operational, particularly when working close to occupied spaces. But complex projects such as this can also be the most rewarding. One of the best parts of the project for me was seeing the hospital's new surgery space come to life. Not only will the new surgery unit attract new talent, but it also will improve their patient service offering. I know I speak for the entire Pepper team when I say I am truly honored to work for a client that cares so deeply for their community.  
Project Highlights
This complex, multi-phased project had five turn-over milestones spanning a two-year period. The project featured:
All private, inpatient rooms equipped with the newest technologies
A separate orthopedic and sports medicine outpatient clinic
Onsite and expanded outpatient rehabilitation
Additional patient registration access points
A new cancer care unit
An expanded and remodeled surgery unit
A more easily accessible patient entrance with improved traffic access, including a parking lot expansion