Back to top
The American College of Chest Physicians is a place where clinicians learn the skills they need to provide first-rate patient care in hospitals, clinics and doctor's offices.
Includes 36,500 square feet of office space and roughly 15,000 square feet of educational and simulation training rooms. 
The education/simulation area consists of auditoriums, 8 educational breakout rooms, 6 ICU simulation labs, control rooms, dry and wet labs and state-of-the-art audio and video systems.
Training wing features 6 ICU simulation training rooms, auditorium with adjacent prefunction breakout space and 8 smaller flexible meeting rooms.
Office wing houses the professional foundation, governance, publication and administrative functions
Designed to accommodate a 10,000-square-foot building expansion, which can be either horizontal or vertical.
Certified LEED Silver, the building incorporates extensive energy and resource-efficient strategies, including solar shading, access to natural light and views and responsible material use. 
---
Team
Owner
American College of Chest Physicians
Owner's Representative
CBRE
Project Location
Glenview, Illinois
Awards & Certifications
LEED Silver
Green Development of the Year
Award winning sustainability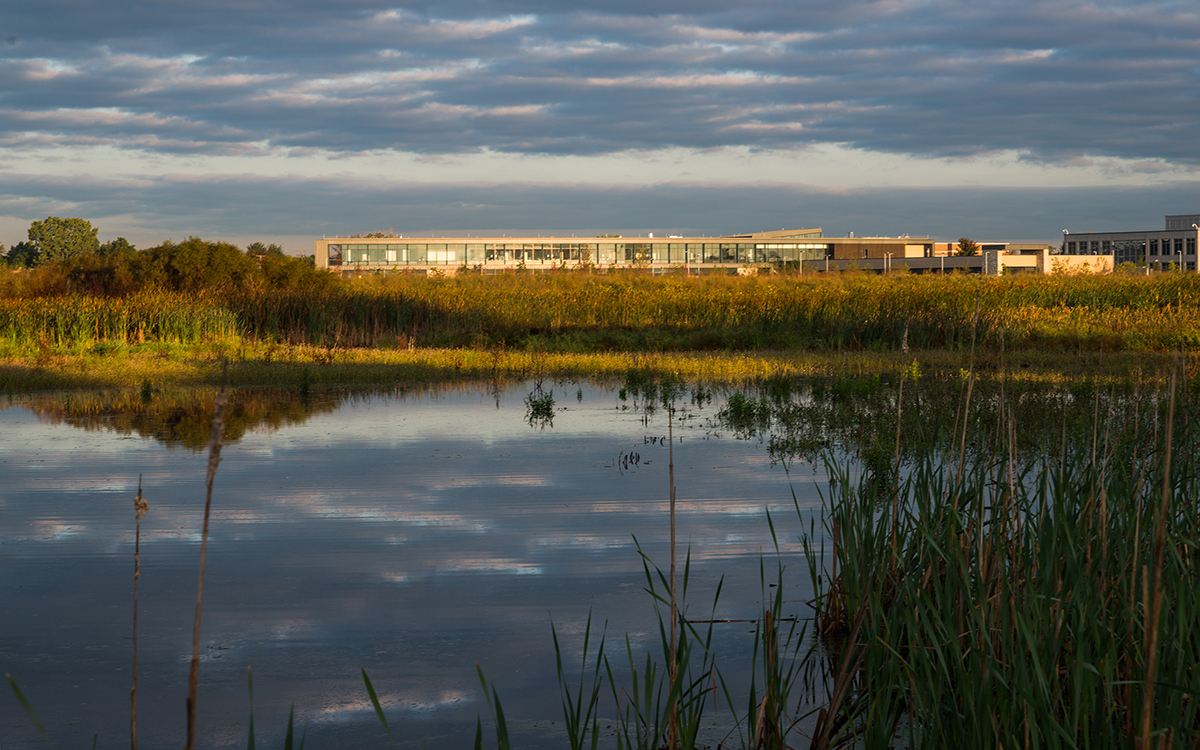 To meet the LEED goals, during construction the project team implemented an Erosion and Sedimentation Control (ESC) Plan to prevent the loss of soil by stormwater runoff and/or wind erosion. A temporary sediment filter was installed at the inlet to the storm sewer culverts to prevent sedimentation of storm sewers and receiving streams. All efforts by our team demonstrated a 15 percent improvement below ASHRAE Standard 90.1-2007 in the proposed building performance rating.