Back to top
New construction of a 170-bed suburban women's & children's hospital and a 160,000-square-foot medical office building on a 60-acre campus.
Included a 440,000-square-foot, six-story main hospital with atrium
All private patient rooms, including 8 PICU and 20 NICU
Pediatric care provided by Riley Hospital for Children
12 LDR rooms, 16 technologically-advanced surgical suites, on-site diagnostic, imaging and lab
Glass atrium connects to a five-story, 160,000-square-foot MOB
Separate 3-story mechanical building connects to the hospital via a 10'x10' tunnel
Achieved 19% MBE / 5% WBE
Full-time safety officers and nurse located onsite
---
Team
Owner
Indiana University Health
Project Location
Carmel, Indiana
Awards & Certifications
Carmel Look Award
Award of Merit, ENR Regional Best Projects
Fully-furnished mock-ups provide quality assurance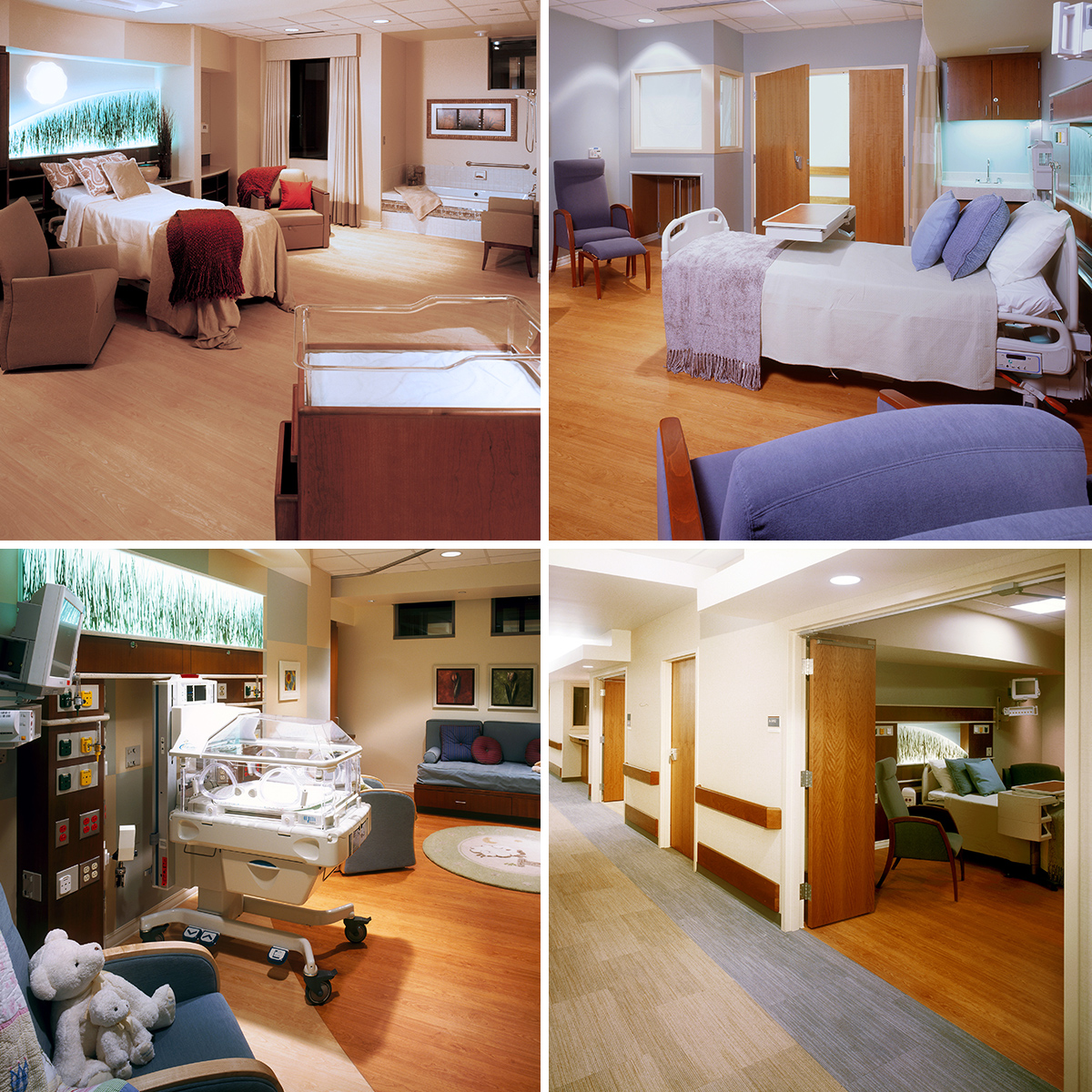 To assist IU Health in the decision-making process while the building was still under construction, we worked with the design team to construct fully-finished mock-up rooms, complete with all of the furnishings, in another building nearby. The mock-ups established quality expectations with our trade partners and provided quality assurance during installation.
Additionally, the rooms helped clinical personnel visualize and identify trouble spots and make corrections before the entire hospital was finished. Off-site construction of the mockups kept the project on schedule and through early identification of changes, finalized the design within budget. Though not the original intent, the hospital also benefited from the process by sharing a preview of the spaces to physicians as they were staffing the facility.