Back to top
Parkview Health had outgrown its existing, land-locked campus in downtown Fort Wayne so it made the decision to build a one million-square-foot expansion adjacent to Parkview North Hospital. The goal was to provide advanced services from a more accessible location, central to a region that previously lacked facilities of this quality. The new regional medical center is located on a 115-acre site.
Features a new, nine level state-of-the-art core surgery and bed tower
Six-level heart center tower
430 private patient rooms, with over-bed lifts and swinging "boom" arms that enhance patient mobility
Roof-mounted helipad
Central plant
2 below-grade parking structures
27-acre park for outdoor healing/family space
MOB, Ronald McDonald House, build-outs and renovations to the pediatric space
Involved more than 40 teams of hospital leadership in the design of patient care areas
IOSHA and INSAFE partnership with the state of Indiana Department of Labor
93% of contract volume awarded to regional and local trades
---
Project Location
Fort Wayne, Indiana
Awards & Certifications
Outstanding project safety award, MICCS
Shared safety responsibility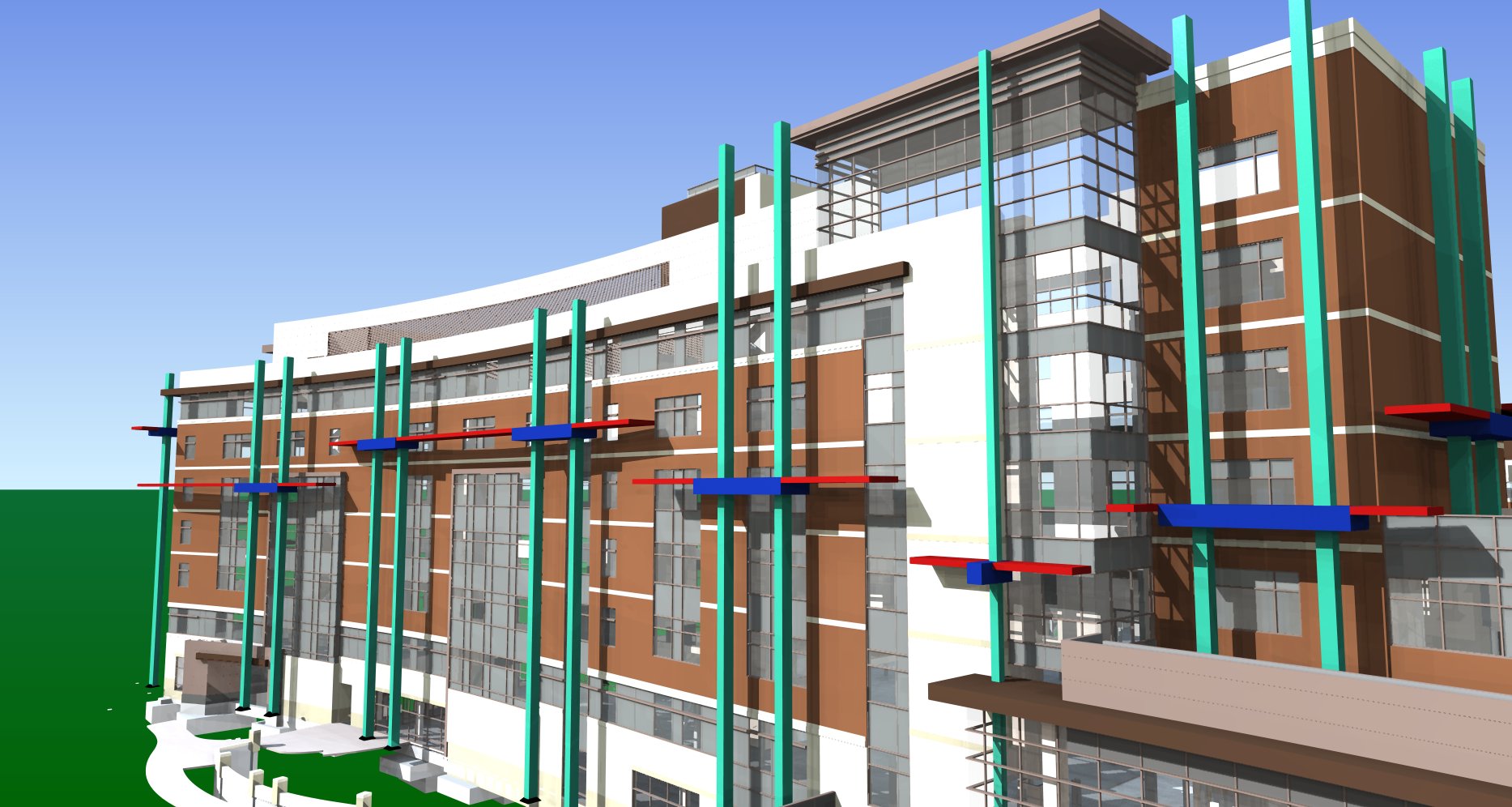 On Parkview Regional Medical Center, BIM was used for analyzing the shared scaffolding system, which resulted in discovering the plans provided by the subcontractor did not accommodate the building square footage and elevations and had serious safety considerations.  Corrections were made prior to purchase and delivery, and therefore saved time and cost in modifying the system on site.  
An IOSHA and INSAFE partnership was established with the state of Indiana Department of Labor, which ran for 31 months. The project collected over 1,000,000 observations through 3,944 safety inspections. It was applauded for its outstanding collaboration among subcontractors, who provided full-time, on site safety professionals to monitor the entire site and contribute to the overall safety of every individual.
Creative sequencing gains back delays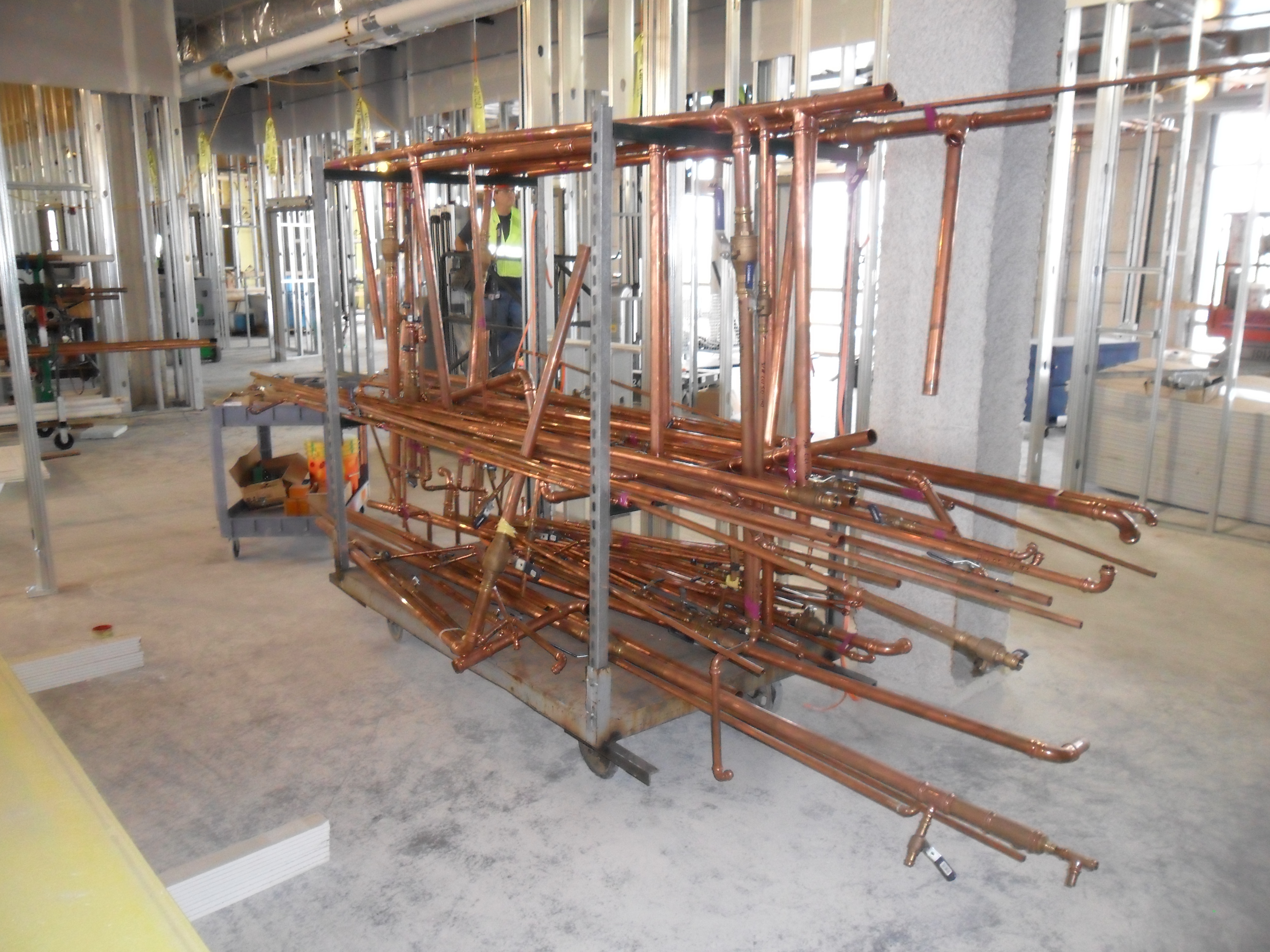 The schedule was originally developed based on traditional construction sequencing. The team was faced with multiple issues that delayed the project schedule, including weather and unsuitable soil conditions. To get the schedule back on track, the entire team committed to working with the hospital on a recovery plan. The plan included strategic re-sequencing of the schedule that prevented costly acceleration and recovery at the end of the project.
BIM was utilized for prefabrication of piping and repeated materials, which cut weeks off the installation durations and resulted in 30 percent field labor savings. Finally, the team discovered a way to begin construction of the two parking garages adjacent to the hospital towers six months ahead of schedule. Through detailed coordination, precise timing and team work, the new hospital was completed one month ahead of schedule
I had the impression throughout the project that the entire team was focused on doing what's best for Parkview. They set very high standards for themselves. They absolutely earned our trust. They told us what they would do and they did it.
Mark Hisey
Vice President of Changing Spaces, Parkview Health IN
Parkview Health