Back to top
Built to accommodate more apes and a new research center, the new Center for African Apes is more than four times larger than the previous ape house. The facility offers 29,000 square feet of living space, complete with special life-like features like real bamboo stands, trees and artificial vines, termite mounds, a waterfall and heated logs. The new exhibit provides apes access to the outdoors for the first time, simulating a real real-life, open-air environment for the apes as well as unmatched views for zoo visitors.
---
Team
Owner
Lincoln Park Zoological Society
Architect
Lohan Caprile Goetsch Architects
Project Location
Chicago, Illinois
Don't try this at home!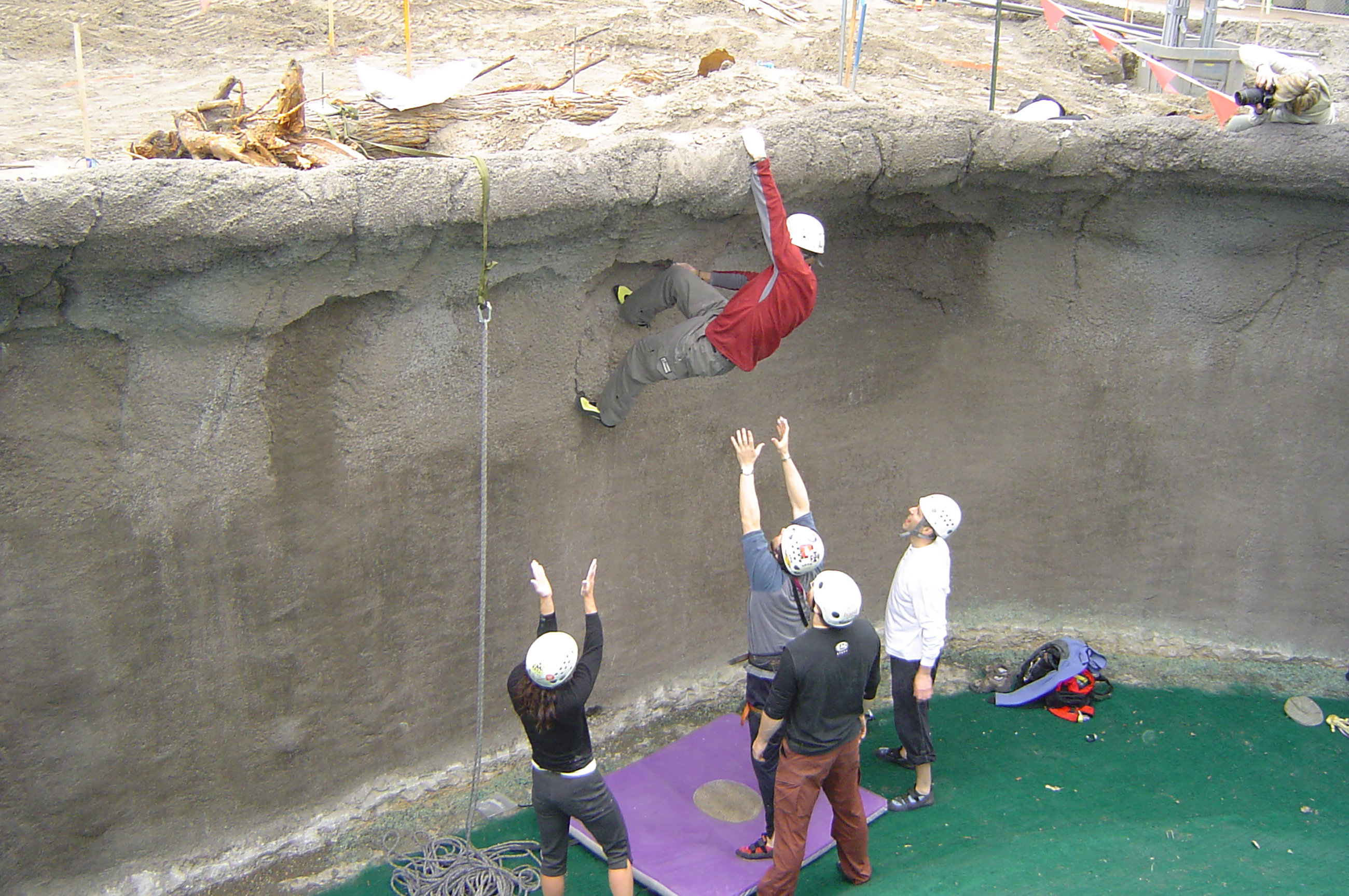 At the exhibit's perimeter a 12-foot deep by 18-foot long moat provides separation between the apes and public. To ensure the apes would not be able to use the moat as a method of escape the project team hired professional rock climbers to "climb/jump distance test" the wall and moat areas.