Back to top
The Huff Athletic Center offers comprehensive health, fitness and athletic facilities to the Monmouth College Community. Pepper constructed a 98,000-square-foot field house, classrooms and natatorium. In addition, the team renovated 43,800 square feet of locker rooms, performance gym and a multipurpose area. The natatorium includes an eight-lane competition pool, a steam room and sauna and a multipurpose fieldhouse with a 200-meter track.
The fieldhouse contains a new 200-meter track with infield space to accommodate jumping and throwing events, as well as practice areas for basketball, volleyball, softball, soccer and baseball. The facility includes a wellness suite that contains the office of the fitness director, a physician's examination room and a private conference room.
---
Team
Architect
Hastings & Chivetta
Project Location
Monmouth, Illinois
Preserving original architectural features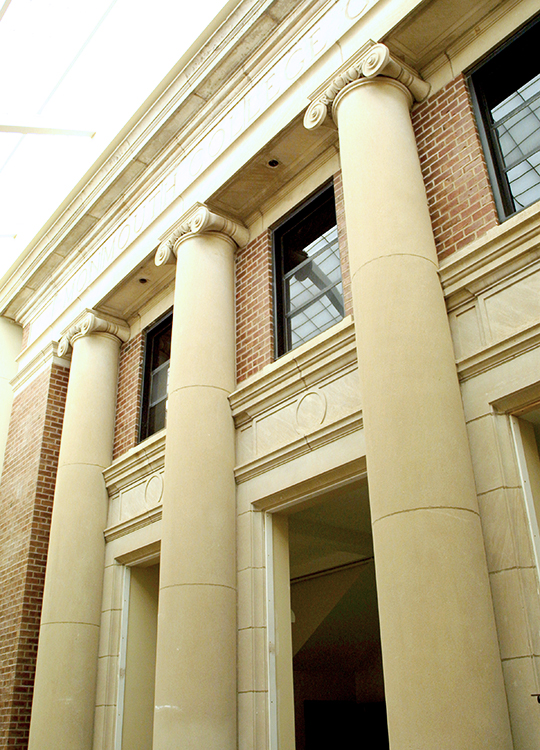 The project team faced logistical challenges with construction since the project site was located at the heart of the college's campus. One of the original gyms was transformed into modern fitness space, while the other was modernized to provide stadium style seating. So they also faced the challenge of preserving significant architectural features in the original gymnasium, like four original limestone columns, which were incorporated into the new design. Together, the team developed solutions that allowed them to work with the existing structure while transforming the complex into a modern fitness and recreation facility for students and the community.