Roof insulation plays a key role in maintaining indoor comfort during extreme temperatures. But having a higher R-value in your building's envelope doesn't necessarily mean the building will perform better.  
Understanding the role of insulation and how insulation works 
Roof insulation provides a thermal barrier, helping to regulate the spaces below it. The following diagram shows the basic layers of a roofing system.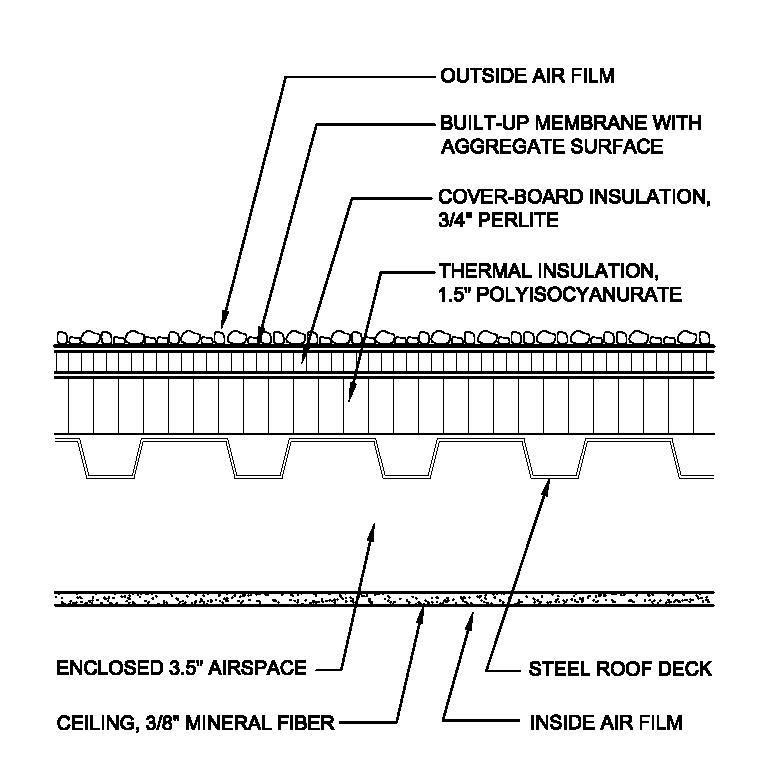 Selecting the right product  
Choosing the right insulation can be overwhelming. There are several different types of roof insulation that are typically used on commercial projects with low-slope roofs:  
Polyisocyanurate (Polyiso) 
Expanded Polystyrene (EPS) 
Spray Polyurethane (SPF) 
Mineral Wool 
Structural Insulated Panels (SIP) 
Cellular Glass 
Vacuum insulated panels (VIP) 
Most of these products can be mixed and matched to provide different options in thermal comfort, cost, durability, and constructability. They also have different classes within their category types, such as different facer materials, different densities and different component shapes. As such, use and options are typically based on the type of roof system being used, local availability and regional norms. When determining the ROI, all are evaluated against the same time frame, which is generally 20 years.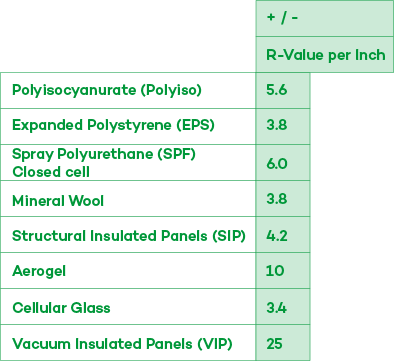 Each product has its place and function, as well as pluses and minuses. We typically use Polyiso because of its thermal value, durability and cost. Some regions use a mix of Polyiso and EPS to save money, with a cost of less R-value. 
A building can be over-insulated, where the higher price of the insulation outweighs the benefit of energy efficiency.  
At Pepper, insulation is one of the five key drawdown strategies where we are helping our clients make a difference on their projects and for our environment. When analyzing the insulation for our projects we look for the optimal range, meaning finding the best R-value for your investment.  
How to find the R-Value Optimal Range 
There are three calculations that are used to identify the R-value Optimal Range: 
Energy use 
Energy cost  
CO2 emissions 
The example below is from a roof installation in an office in Cincinnati, Ohio. We started with the code value (which is R-20 in Ohio) and tested up to R-50. The blue dot on the graph shows the Optimal R-value for performance. In this case, energy use, energy cost and emissions all fell just over R-30, indicating an optimal range of R-30 to R-35 for this Ohio office.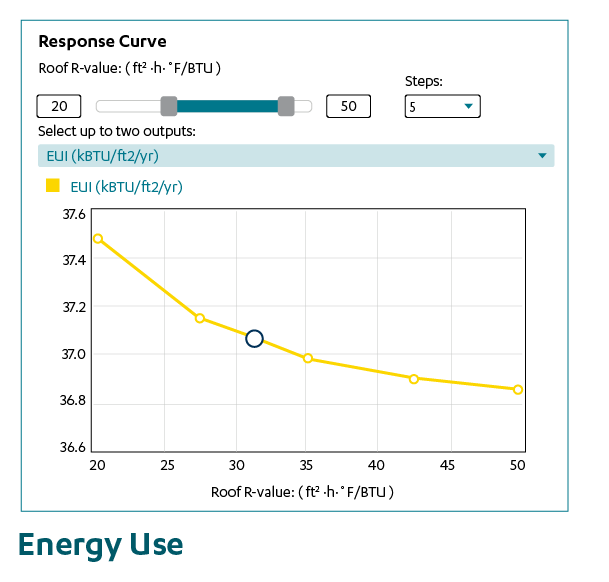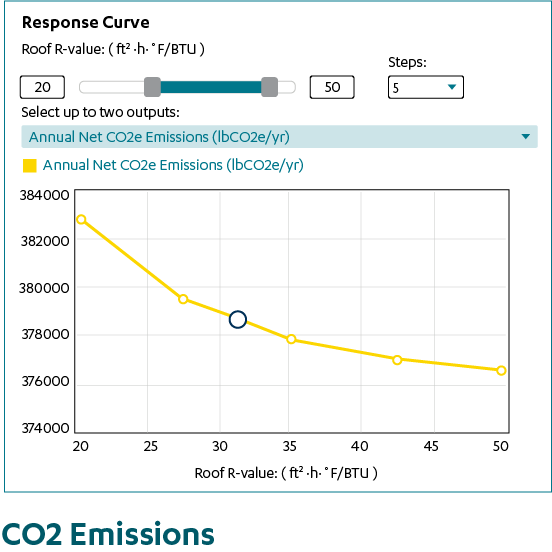 But why?
From R-20 to R-30, the owner saves $251/year and avoids 4,093 lbs of CO2/year. The jump from R-30 to R-50 provides an additional cost savings of only $141/year and CO2 avoidance of 2,359 lbs. By insulating to the R-50 level, it is not as cost effective. Even though it saves more, it is not enough to make up for the front costs. 
This confirms similar studies conducted by the NRCA, which used hypothetical projects and concluded that the payback of increasing the R-value should not exceed the roof assembly's anticipated life span. As such, increasing the R-value in many cases does not justify the additional construction costs. 
Recommending the best value   
Typically, the architect specifies the products, sometimes with input from the construction manager or roofing contractor. With our in-house quality and high performance experts, we can prepare a cost analysis based on local considerations to help determine the best choice of insulation, such as the analysis above. Potential cost saving solutions can also be presented to the team by modifying the currently specified products. 
We also keep up with the latest products and may suggest new materials that properly support the design intent of the architect. For example, adding to the arsenal of material choices are the new vacuum insulated panels (VIP) introduced to the market a few years ago. These are very high R-value products with thin profiles, which could be used to give existing facilities with not a lot of room for insulation a good option to comply with the current building code R-value requirements. For new buildings, this type of product also allows for a relatively thin roof profile without sacrificing thermal comfort. 
Why do we make decisions about the roof insulation a priority on our projects? The quality and performance of the roofing system depends on the materials and how they work together. And while the roof is just one part of the envelope, it plays a large role in the thermal comfort and energy efficiency of the entire building.