For 20 years, the sound of hammers nailing and the smell of paint have filled the air on our sites. Workers have chatted and laughed, connecting as they worked toward making the structure stronger. 
I'm not talking about a multi-million-dollar job at a hospital or university. Over the last two decades, Pepper Indiana has been a devoted founding partner to Rebuilding Together Indianapolis, an affiliate of Rebuilding Together, the leading national nonprofit organization with a mission to repair the homes of people in need and revitalize our communities. Rebuilding Together Indianapolis assists, without charge, homeowners who due to physical limitations or low income are struggling to make much needed repairs on their own.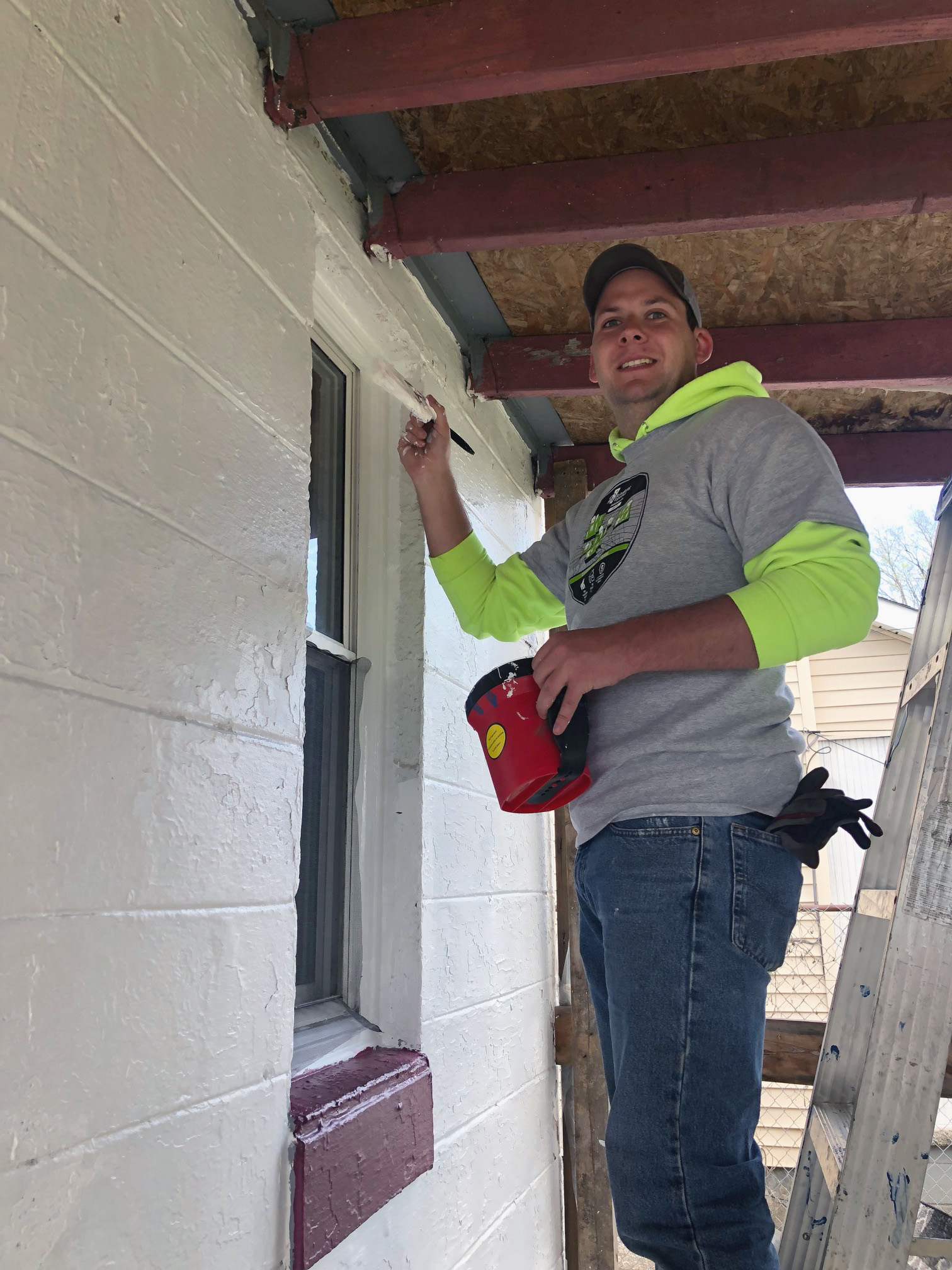 This year's efforts began with the help of skilled labor provided by the Indiana Union Construction Industry during Union Build Day on April 13. Pepper Project Engineer Anthony White served as House Captain and led a team of skilled trade workers and volunteers from the drywall division of Pepper's Self Perform Group during the Build Day.  
Cut to two weeks later, and another large group of Pepper volunteers showed up on the Spring Rebuild Day on April 27 and completed the transformation of the home. Pepper values truly shined as leaders in our community and providing the ultimate experience for those we help through Rebuilding Together.        
Our project this year was one of nine homes in the Twin Aire neighborhood that Rebuilding Together assisted in repairing that Saturday as part of National Rebuilding Month and National Rebuilding Day. 
We're honored to help an organization that has committed to helping more than 400 individual homeowners live in a safe and healthy environment over the past 20 years.
Rebuilding Together Indianapolis' anniversary celebration will continue on Aug. 15 by honoring our house captains, volunteer coordinators, sponsors and everyone who has participated. Everyone is welcome to join in the celebration!