Back to top
The Decatur County Memorial Hospital vertical expansion project expanded quality medical care to the residents of Greensburg and surrounding community. The new, two-story vertical expansion above the existing two-story hospital added private patient rooms, a specialized bariatric room and the new Advanced Care Unit on the third floor. An open-concept floor plan was incorporated, as well as a family waiting area and the main nurses' station.
Pepper also renovated the existing hospital and installed a new elevator inside an existing air shaft, directly in the center of the hospital that services both the existing and new floors.
---
Team
Owner
Decatur County Memorial Hospital
Architect
The Estopinal Group, LLC
Project Location
Greensburg, Indiana
Proactive constructability planning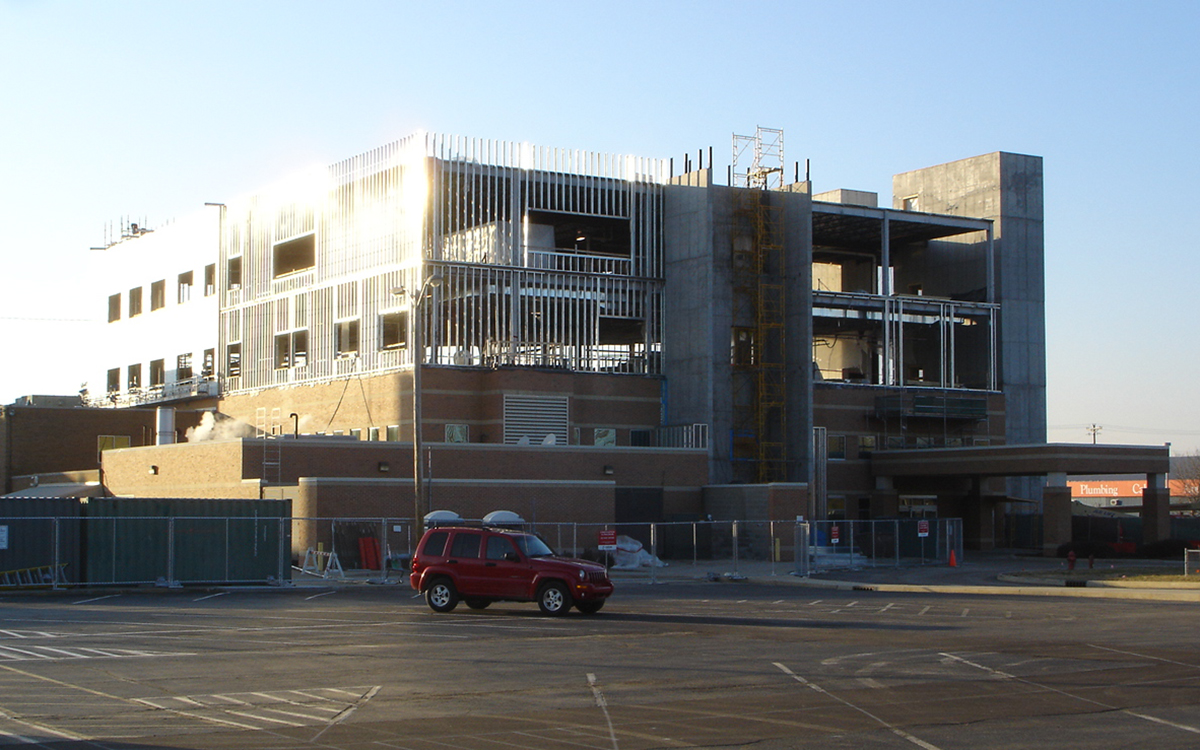 Prior to beginning, our team developed as-builts for the existing facility by walking the hospital and gathering information about the existing structure and systems. This allowed for a more accurate design and eliminated potential constructability issues in the field.
Avoiding a shut down during steel erection
Detailed coordination during steel erection helped minimize patient disruption. Using a two-way radio to communicate directly with field operations, a tradesperson located inside coordinated short, temporary patient relocations during specific column / beam erections. This allowed the hospital to maintain its operations instead of shutting down the entire floor during steel erection.
Strategies that accelerated the schedule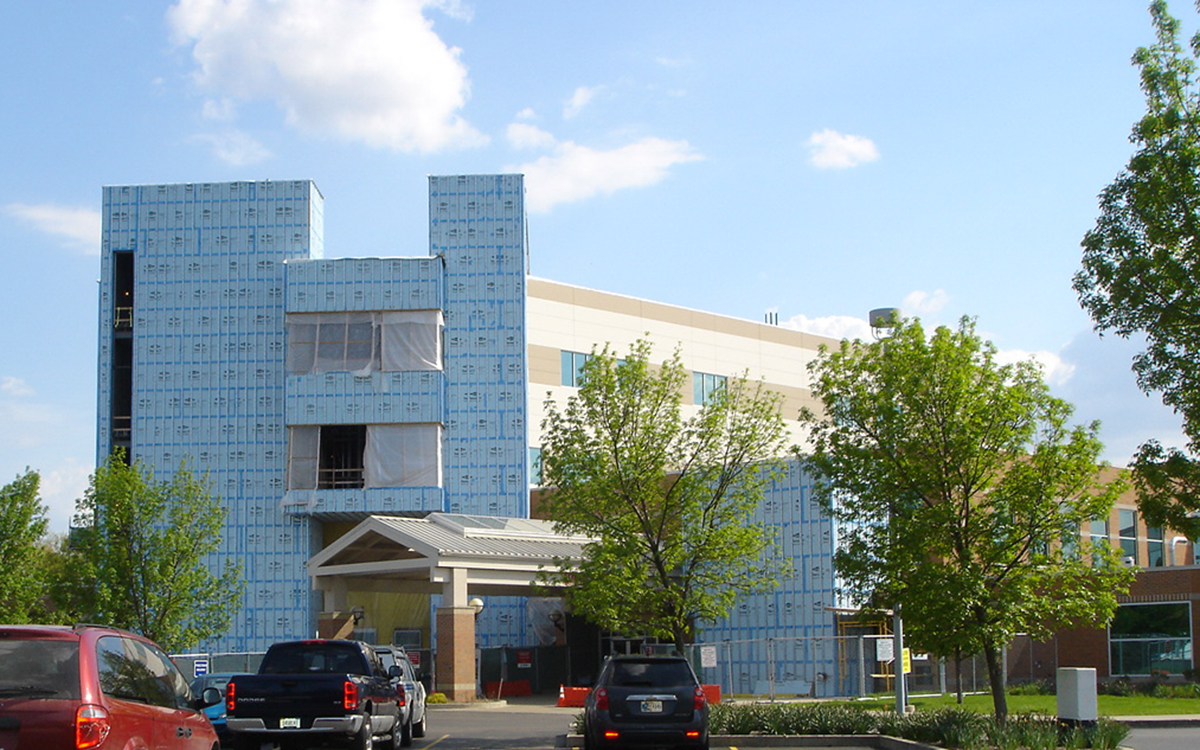 To accelerate the schedule and meet the hospital's desired completion date, the team issued early bid packages. The process enabled construction to begin before interior construction documents were completed.
An additional four weeks were cut off the schedule by installing stub columns in preparation for the expansion, which kept the building weather tight while the roof was opened up.