Back to top
As a comprehensive liberal arts and sciences institution, North Central College wanted to improve their dated science building to better serve its interdisciplinary approach to education. They also wanted the building to be flexible to support cutting-end programs, facilitate collaborative learning and fit with the local community through a historic and sustainable design. North Central College's new STEM science facility meets all these objectives. 
Consolidates several departments into one location
Includes 18 teaching labs, 16 research labs and 15 instructional classrooms in biology, biochemistry, chemistry, neuroscience, physics, psychology, computer science and mathematics.
Auditorium serves large group lectures
19 collaboration spaces provide room for team study and access to faculty and staff
The Golden Ratio Wall art installation is a historical timeline of 2,360 images that were selected one-by-one. It symbolizes the essence of the building - connecting the arts and history with math and science.
Built to LEED Silver standards, the building employs energy-efficient glass with sensors, rain gardens and a greenhouse, a high-efficiency HVAC system, energy-efficient lighting and occupancy sensors, among many other features.
---
Team
Owner
North Central College
Architect
Holabird & Root
Project Location
Naperville, Illinois
Installing a new, high performance feature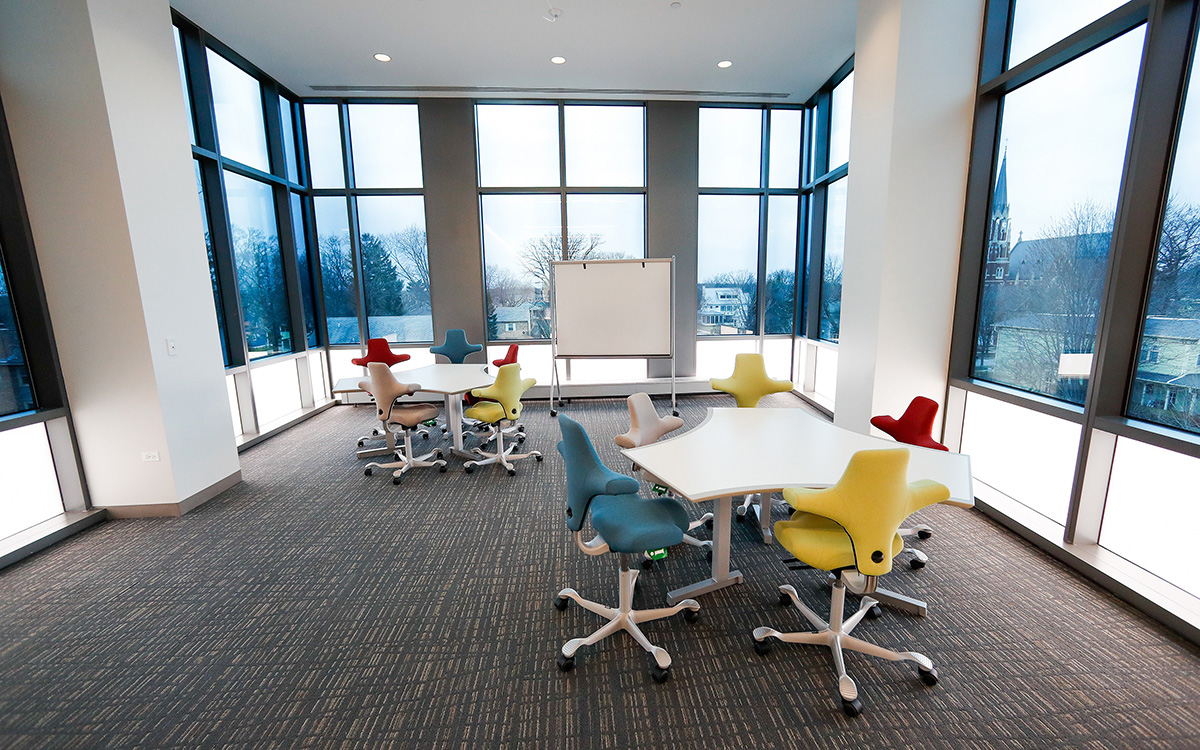 Among only a few buildings in the Midwest, the science center used a dynamic insulated glass. The college selected the product primarily for the comfort it offers students using the space, since the windows allow for direct sunlight. The glass is electronically tintable. It can be programmed to change under certain conditions or be controlled by a wall switch or app. The benefits include energy savings, glare blocking, controlling solar heat and maintaining open views by eliminating the need for blinds. 
To help the owner choose which product to select, Pepper built mockups. The installation process came with a highly-coordinated, hands-on effort, from planning, prefabrication, plant tours and testing, to onsite coordination with the low-voltage consultant for terminal and main control boxes, window frames and finally the glass itself.
Finishing 6 weeks early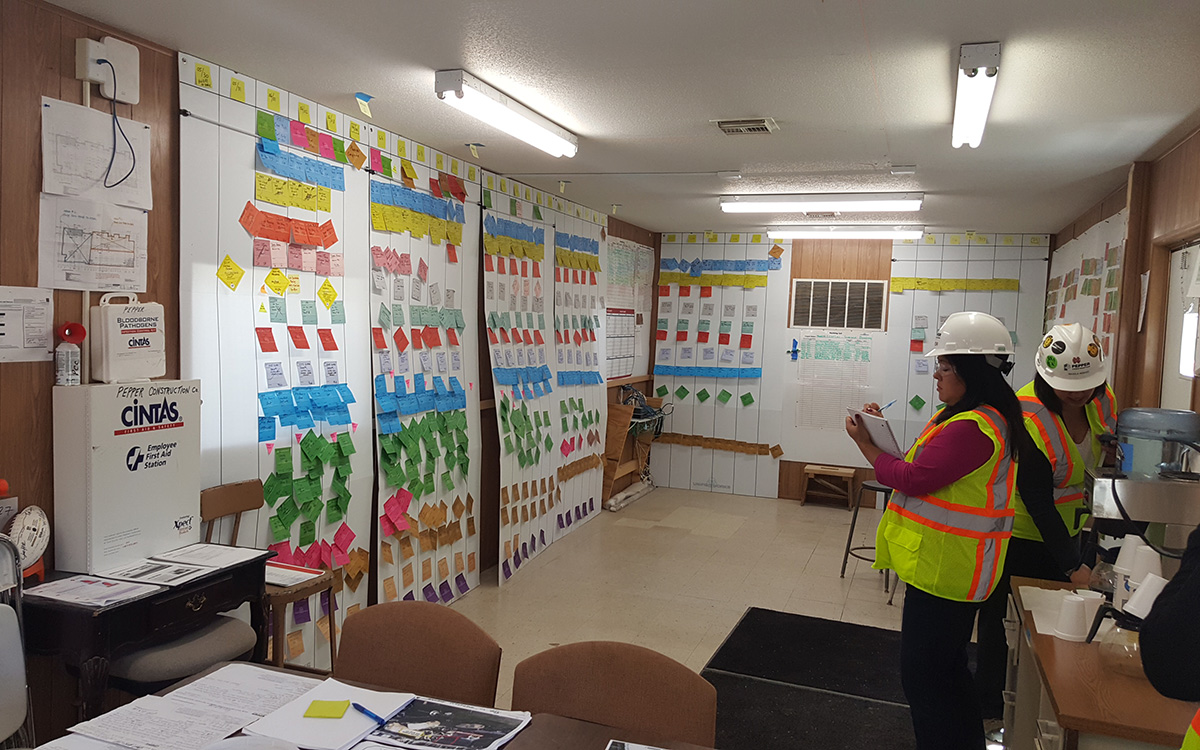 The biggest challenge came after the start of construction. The college president asked the team to accelerate the schedule for the spring semester, shortening the schedule by six weeks. Using lean pull planning, they worked with the trades to pull the schedule back. The structure stayed, and they coordinated with the architect to sequence the other trades. The building was turned over for the spring semester, and Pepper even returned savings from the overtime allowance.