Back to top
Pepper's roots are planted in Illinois, as our birthplace, headquarters and largest center of operations. From offices in downtown Chicago and the suburb of Barrington, we service clients throughout the state and the Midwest region, as well as across the country.
Whether our teams are figuring out how to shoehorn a 21-story hotel into a tight urban site, building a suburban corporate headquarters or completing planning and construction for local school districts, we approach every project as a true partner ready to help you make the most informed decisions and achieve your goals.
Much of the credit for our successful relationships over the past 90 years goes to the trust that we build project by project. In fact, more than 80 percent of clients who have worked with Pepper choose to work with us again and again. It's that level of trust that motivates us to keep innovating and advancing so we can bring even more value to the services we provide.
Those services are often used to support large projects scheduled across multiple phases and costing hundreds of millions of dollars, and Pepper has the financial strength and staff resources to properly support each one.
We also offer the same level of dedication to our smaller projects. It may surprise you to learn that despite our size and reputation, our average project size is about $3 million. We understand how to deliver work at both ends of the spectrum – and everywhere in between – and enjoy the variety that doing so provides.
One common thread among all projects is the full integration of our services. At any point, your project team has the ability to tap experts in a variety of areas, including estimating, quality, safety, high performance, MEP coordination and laser scanning. We use the latest technology to weave everything together in ways that help you achieve your goals, while clearly tracking and helping you understand exactly where you are at each step along the way.
More Information
History
Pepper Construction was established by Stanley F. Pepper 90 years ago in Chicago. Though not the most fortuitous time to be opening a new business, Stanley's business was able to survive the Great Depression because he chose to rely on sweat equity instead of loans, growing the business only as he could afford it. He quickly earned a reputation for doing quality work, and word of mouth led to more jobs.
Then, in 1930, Stanley got a phone call from a friend who worked at Marshall Fields. The retailer's wholesale operation was moving into the new Merchandise Mart and they wanted to know if Stanley could handle the move and all the related construction work. He said, "I've never done anything like that, but I'll try." And the rest, as they say, is history.
Now in the third generation of family leadership, Pepper still calls Chicago "home," and we continue to leave our mark on the region's landscape. From the Shedd Oceanarium to The Art Institute to Wrigley Field, Pepper Illinois has built, renovated or consulted on many of the city's best known landmarks, hospitals, universities, hotels, residential towers and stores, as well as many smaller spaces.
Even as a one-man operation, Stanley knew that success comes from a spirit of partnership, and partnerships thrive on trust. Following his lead, today we continue to build relationships one job at a time. Our more than 700 Illinois-based employees understand we're carrying out a legacy. It's what motivates us to keep breaking ground every day.
Culture
At Pepper, we believe in growth — for our partners and collaborators, our business and our industry, but most importantly, our people. We educate and challenge our workforce, creating a supportive environment that both nurtures and motivates.
Entrepreneurship is in our blood and we truly believe that the next great idea could come from anywhere in our organization. The only thing that is sacred is our commitment to our mission and values and our dedication to offering the best solutions to help you achieve your goals. Everything else is a constant opportunity to improve and bring you additional value.
As a family-owned business, we offer events and programs throughout the year designed to encourage fun learning, a healthy lifestyle and giving back to our community. Examples include:
Annual Pepper family summer picnic
End-of-year holiday brunch
Tutoring programs with local elementary schools
Junior Achievement sponsorship and mentoring
Fundraising and volunteering for a wide range of groups 
Community Engagement
Pepper Illinois has always been engaged with the communities in which we live and work. This includes support of construction industry programs including training, mentorship and diversity outreach, as well as support of the causes that are important to our employees, clients and other partners. For example, several of our team members currently hold or have held leadership positions with the Association of General Contractors Education and Research Foundation, the Builders Association, U.S. Green Building Council, AIA 2030 Chicago Working Group, the American Institute of Constructors and CoreNet.
Beyond direct industry engagement, we provide volunteers and financial support for a broad range of organizations, including Canstruction, The Greater Chicago Food Depository, Junior Achievement, ACE and many others.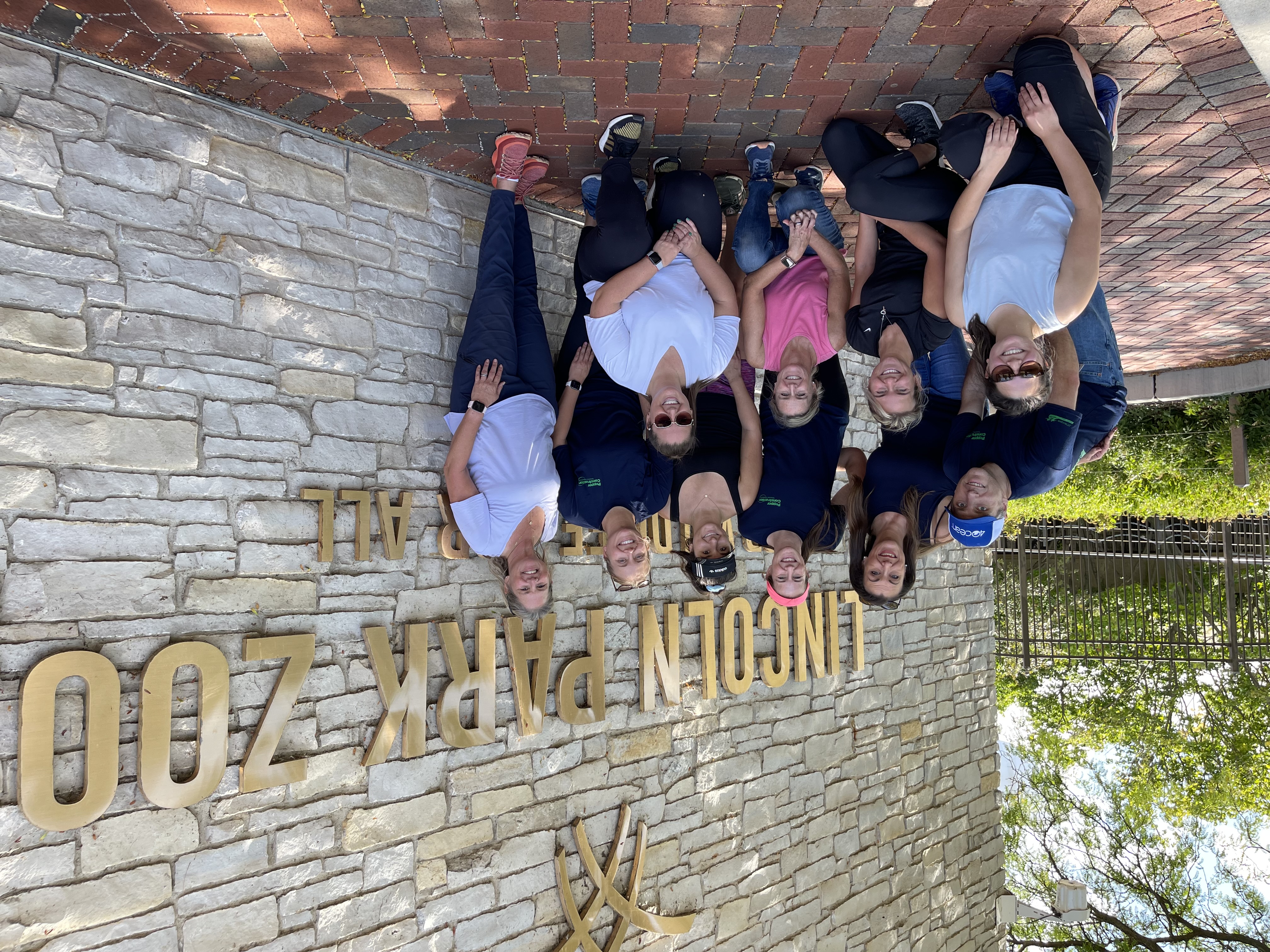 Self-perform Services
Whether accelerating construction activities, responding to changing needs or providing assurance of quality craftsmanship, our ability to self-perform key trades can add value to your projects. With more than 450 tradespeople in the field, Pepper Illinois can self-perform the following trades:
Concrete
Drywall
Carpentry
Demolition
Excavation
Acoustical Ceiling
Painting
Wallcovering
In the past few years, Pepper has quickly become one of the top providers of concrete services in the Chicago area. We offer several ways to deliver our services, including separate bidding, design assist and cost-plus. Our highly trained teams provide insight for early procurement needs, trade-specific constructability savings, material selection decisions and schedule solutions.
With the guidance of two structural engineers on our self-perform team, our areas of concrete expertise include the following:
Building Information Modeling (BIM) for concrete structures
BIM and Virtual Design and Construction (VDC) implementation into estimating, accounting and project management
Preconstruction evaluation and value engineering large-scale commercial concrete
Design-build and design-assist collaboration
Concrete shell construction
Architectural concrete construction
3D concrete and reinforcement modeling, detailing and coordination
Concrete shoring and formwork design analysis
Material hoisting and concrete placement logistics
Concrete polishing and surface treatments
FRP Reinforcement for RC Structures
Site and decorative concrete