Back to top
To celebrate their employees and express appreciation to the Columbus community, Toyota Industrial Equipment Manufacturing decided to build a 35,000-square-foot health and fitness complex that provides exercise facilities, recreational opportunities and health center for Toyota employees and their families. 
The state-of-the-art facility features two full-size basketball courts, an elevated walking and running track, an exercise machine room, separate workout rooms for fitness classes, a free-weight room, health center and pharmacy, rehabilitation area, game room and locker room facilities.
---
Team
Owner
Toyota Industrial Equipment Manufacturing
Architect
Ghafari Associates
Project Location
Columbus, Indiana
Learning from the masters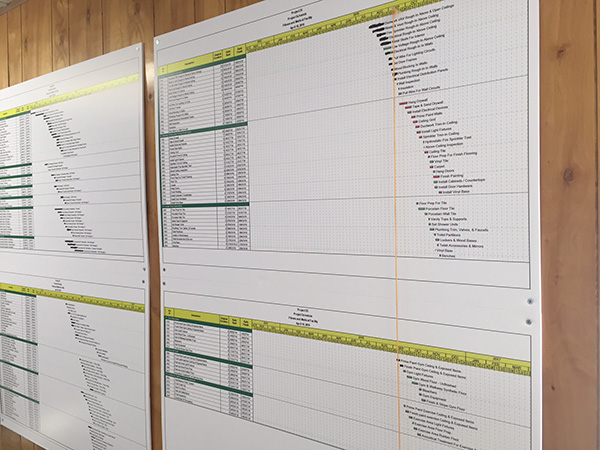 The milestone schedule was originally developed four months before the project began. Toyota wanted the facility turned over for a planned function. However, at the beginning of the project, more than a month was lost due to weather and unsuitable soils.
Using the Last Planner® System (LPS), the superintendent pulled back the schedule. He organized the trades by system - inviting smaller groups of trades to frame walls or accelerate above ceiling work – essentially tailoring the pull planning process to fit the project needs and trade partners working on it.
And, we tried something new. Toyota had a requirement to post the original Gantt schedule with a string line delineating where we were tracking each day. This new visualization tool also helped our team see how they were progressing. We turned the building over a week earlier than the final agreed contract, and only a week later than the original schedule, ultimately pulling the schedule back by three weeks.