The training is virtual, but the hazards are real.
Jobsite safety is always a top priority for Pepper, as it should be for any construction company. But let's be honest – safety training can be boring! Team members receive job-specific training each time they start on a new jobsite, which means that they are often subject to hearing the same generic lectures over and over again. Naturally, people start to tune out – and that can be very dangerous with the high potential for injuries in the construction industry.
That's why we asked ourselves, "How can we turn our general safety training monologue into a dialogue and create an experience that people will remember?
A fully immersive training solution
All of the paths we considered kept leading back to virtual reality – a tool that we were already using to help our clients understand how their new spaces would function and flow before they were built. Our Safety and Technical Services departments explored how to leverage tools and resources that we had in-house to create a "real life," immersive safety learning environment that combines virtual reality with gaming software. We didn't need to hire a consultant, which minimized the investment required, and we were able to develop a custom solution using one of our own projects reinforced with industry data. This approach also gives us the flexibility to make changes as the data evolves.
With input from team members who would utilize the training, the program was created to match the most common real-life hazards on jobsites.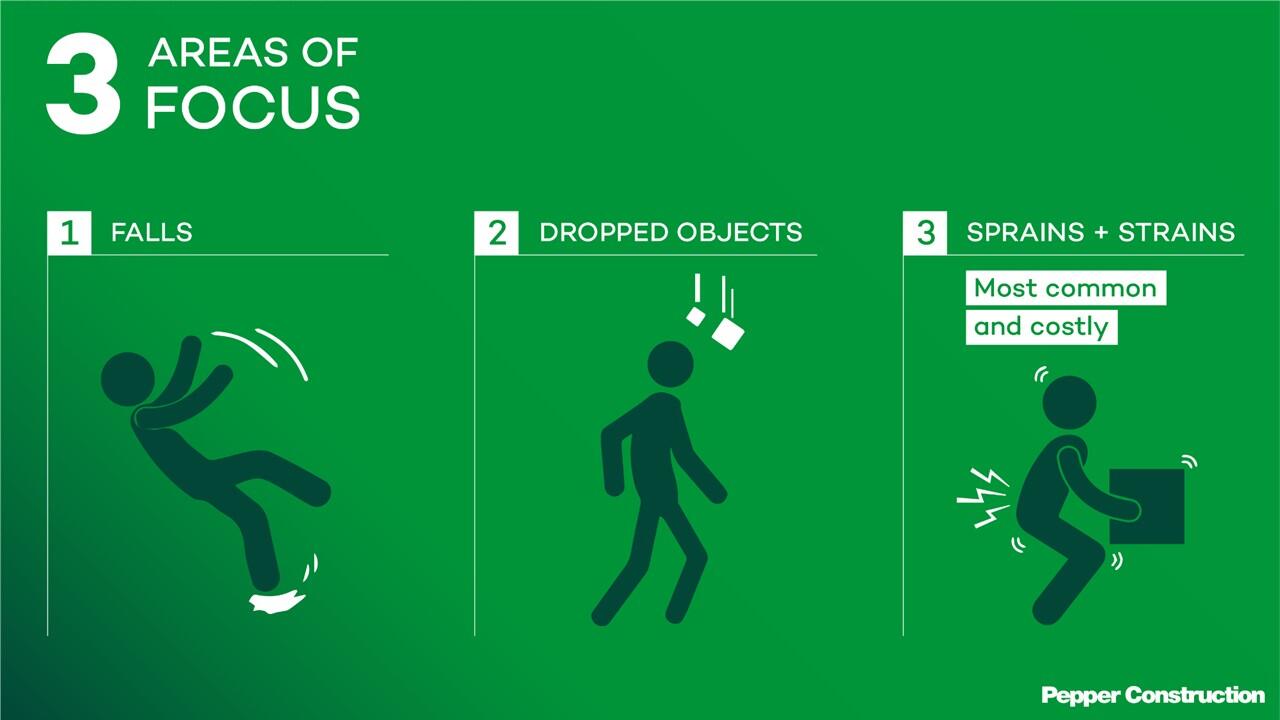 We also knew from experience that our concrete jobs had the highest safety incident rates, so we started with an actual vertical concrete new construction project.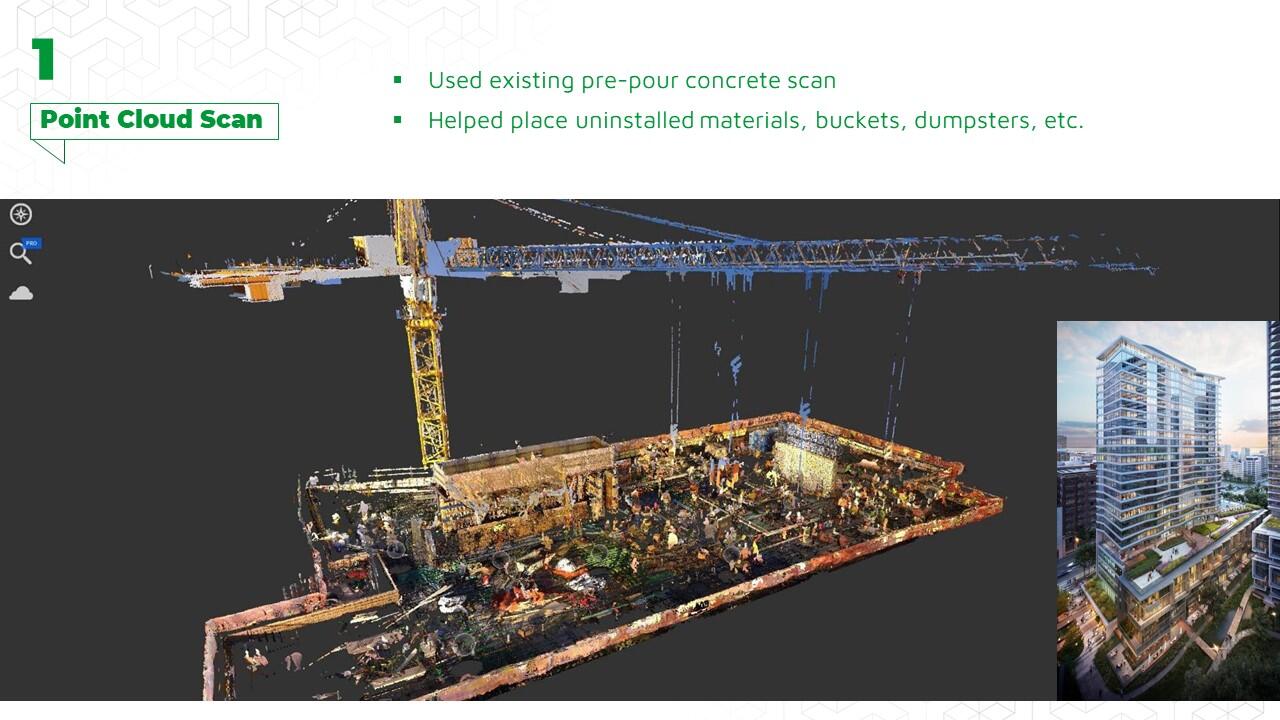 The first step was to select an existing laser scan of the job sight taken before the concrete was poured. We then chose where to place uninstalled materials on the site that could be potential hazards, such as buckets and dumpsters.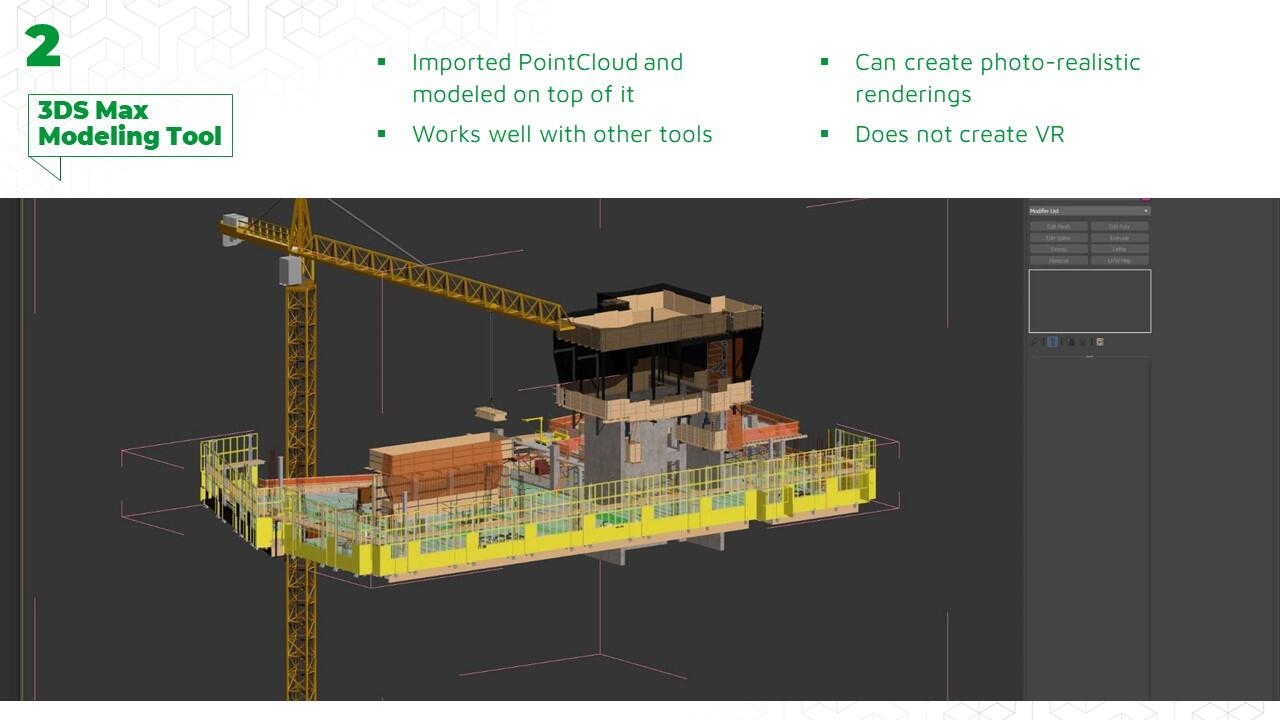 We then imported the scan into the 3ds Max modeling tool and modeled on top of the image. We selected 3ds Max because it works well with other tools and can create photo-realistic renderings. However, 3ds Max alone does not create a virtual reality experience.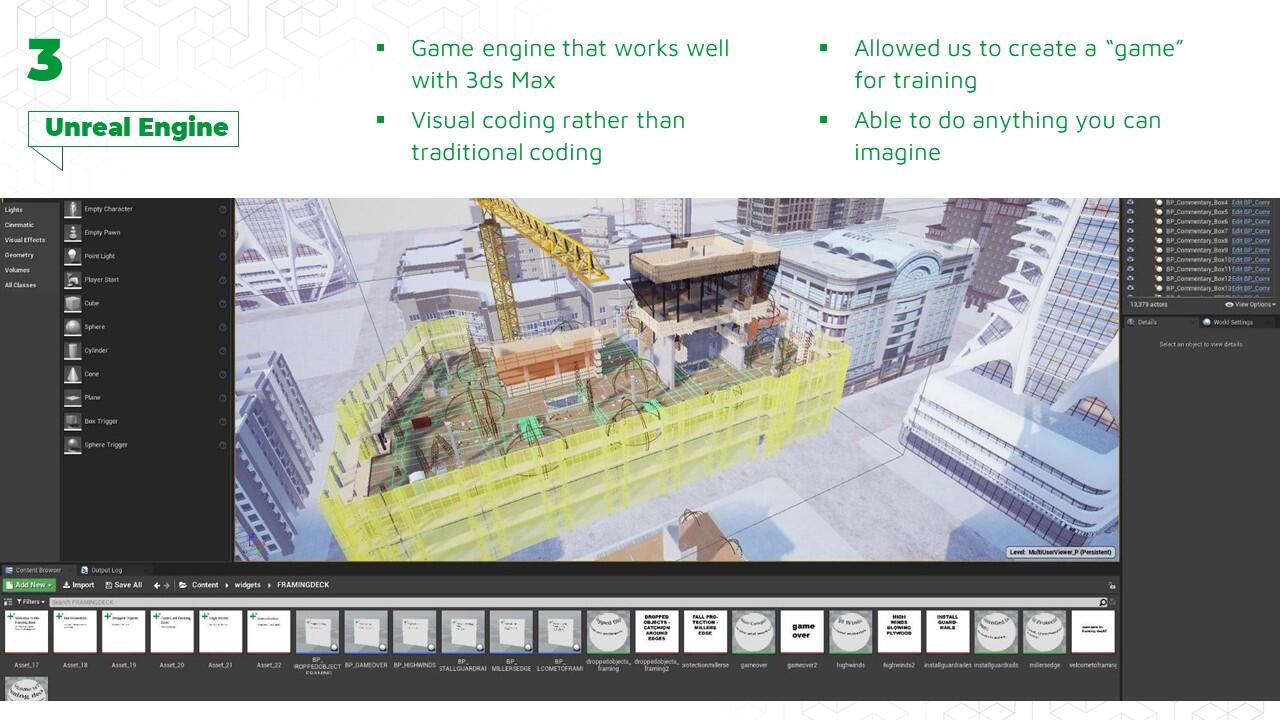 To make the experience "virtually real," we turned to Unreal Engine, a creation engine used to build video games that works well with 3ds Max. Rather than using traditional coding, Unreal Engine uses virtual coding, which makes it easier for non-experts and allowed us to create our own "game" for training.
While the training itself is actually fun, the fact that it takes place on a replicated jobsite with real hazards makes it memorable for tradespeople in a completely authentic yet safe way. In fact, studies show that virtual reality training significantly improves retention, test scores and empathy, which implies that tradespeople are more likely to consider their own safety as well as the safety of their coworkers after completing a virtual reality training session. 
Pepper's own initial results reflect these statistics. The top line in the graphic below shows our reported safety incident rates, which increased significantly when we expanded our vertical concrete work. As you can see, the numbers dropped sharply after introducing the virtual reality training program. In the spirit of full disclosure, other elements such as increased attention and awareness may also have influenced this dramatic change, but based on qualitative feedback from participants there is an undeniable connection to the VR safety-training program.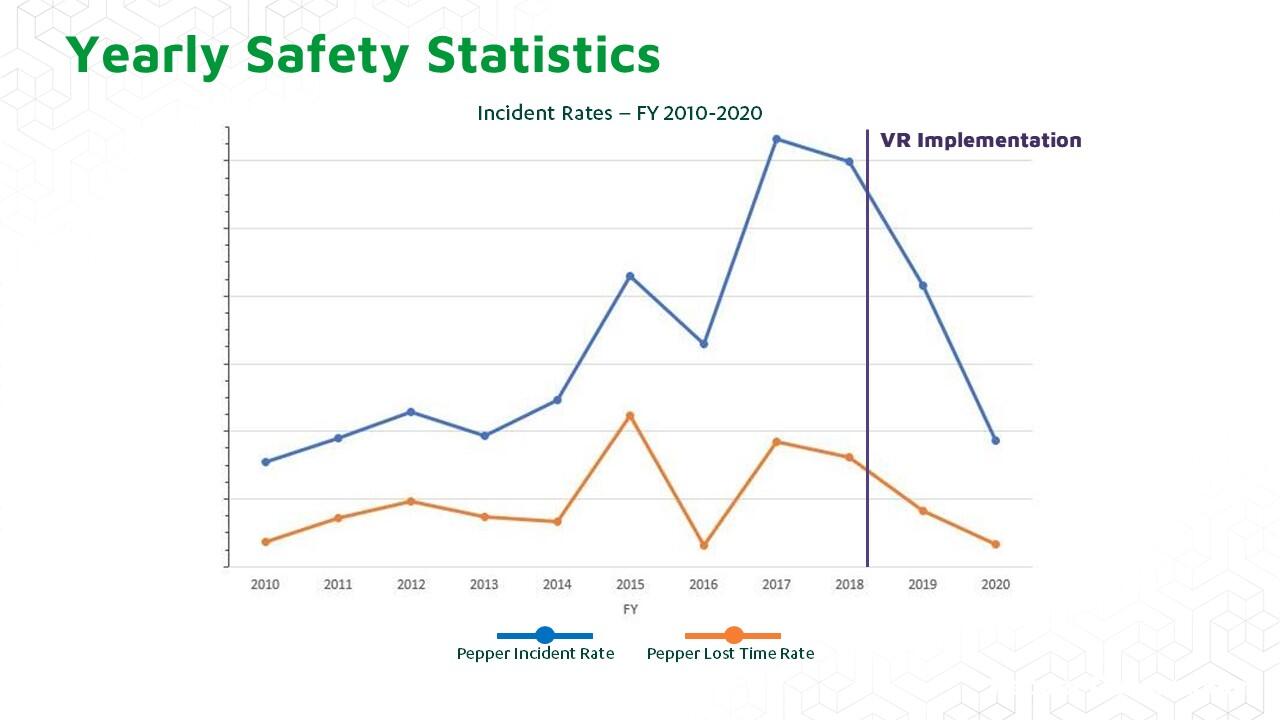 We have had opportunities to share this training program with industry peers through conference presentations and trade publications. Based on the positive reviews from both internal and external audiences, we are already preparing a drywall safety session using the same approach. We anticipate that our own efforts, as well as those of our peers, will continue to expand and lead to further innovation in safety, task and project-specific training in the years ahead.
Our efforts have recently been recognized by the Associated General Contractors of America (AGC), which named Pepper Construction as the most innovative company in the construction industry and the recipient of the 2021 Innovation Award for our virtual reality safety training program. 

To learn more about the program and the Pepper people behind it, please watch the video below:
Knowing that this award-winning virtual training will make tradespeople safer on Pepper projects is exciting. Having confidence that they will carry it with them as they move on to other jobsites – which means it could impact safety across the construction industry – is extraordinary!